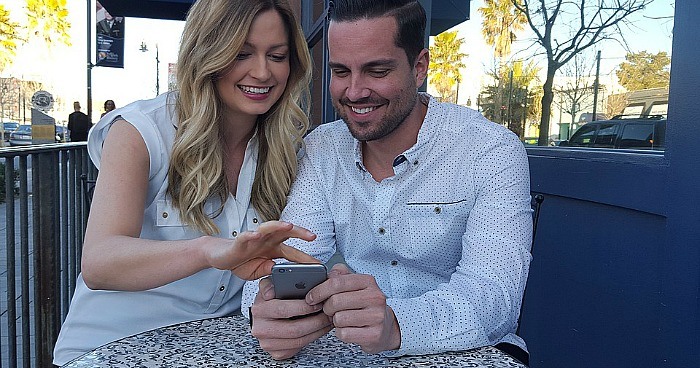 Wedding season is in full swing in Savannah, Georgia, and couples have been busy planning their big day for months. Childhood sweethearts Shelly Marquez and Kyle Burnett were set to tie the knot at the end of the summer until a major snafu landed their names on a statewide sex offender registry.
According to the now unhappy couple, the glitch occurred as they attempted to set up a wedding and gift registry on Bed Bath & Beyond's website, a mistake that has since turned them into level 2 sex criminals.
"I had just finished picking out the perfect lace doilies for our kitchen when my laptop started acting all weird," Marquez said. "I hit enter, and then immediately got this confirmation email. I thought it was gonna say the registry was set, but it was just all this info on where Kyle and I were supposed to meet our parole officers. Like, what?"
The young couple is now legally obligated to go door to door to inform their neighbors about their new status as Savannah's most adorable sexual miscreants.
"Shelly and Kyle are the nicest sex fiends I've ever met," said neighbor Simon Banks. "I certainly don't approve of sex offending, but I can't say anything bad about two crazy kids in love like that. Shelly even gave me a peach pie with 'We Don't Diddle Kiddies' written in candied pecans on the crust."
Chantal Milligan, a representative from Georgia's Department of Public Safety, has seen this happen before.
"You'd be amazed at the number of perverts trying to weasel their way out of the registry," Milligan says. "There's no end to the excuses: Oh, I was applying for a home loan; I was trying to update my car's registration; I was just trying to buy a Carly Rae Jepsen song off Apple Music."
"This supposed wedding registry thing really takes the cake though," she added.
As of press time, the couple remains optimistic that this egregious clerical error won't ruin their big day.
"Shelly's dreamed about this her whole life," Burnett said. "I'll be damned if I let a court-ordered chemical castration get in the way of our happiness."