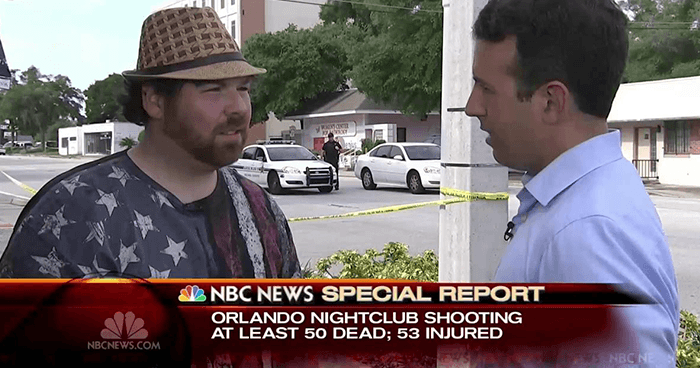 At a recent meeting in Santa Monica, crisis actor Anthony Rice reportedly begged agent Jeff Crowe to "pull some strings and make some calls" so that he may be cast in the nation's next senseless mass shooting.
"Jeff, I'm ready," the eager young crisis actor told his skeptical agent. "No more playing the guy talking to the news reporter two days after the tragedy actually happens. No more calling into staged liberal radio talk shows playing the role of an 'expert' reading off gun death statistics. I want the real roles. I can do this."
Rice cited several inspirations in the world of crisis acting, including Darren Ruttledge, who played the iconic Dylan Roof in the 2015 North Carolina shooting. Rice also named famed crisis actor Heath Garland as an example of where he wants his career to be. Garland of course played the role of 2012 Colorado shooter James Holmes and went on to win several InfoWars Awards, including best actor in a false flag event.
"I've wanted to be a famous crisis actor since I was a kid," Rice told his agent. "I remember seeing Jason Denton play Timothy McVeigh way back in 1995 and thinking 'that could be me!' Come on, Jeff! It's my time! I can feel it!"
Rice also cited his age as a factor that needs to be considered. "I'm about to 30, and we both know that in this business, 30 is death," said Rice. "And then what? I play the crying dad outside of a school, begging the government to take away our guns once and for all? No thanks. I need a real juicy role, and I need it now. Preferably the shooter. The villain is always way more memorable."
At press time, Rice was seen in a hysterical state of elation after getting a phone call from famed liberal businessman George Soros, who asked Rice if he could handle an AR-15 and could be in the New Orleans area in April 2018.