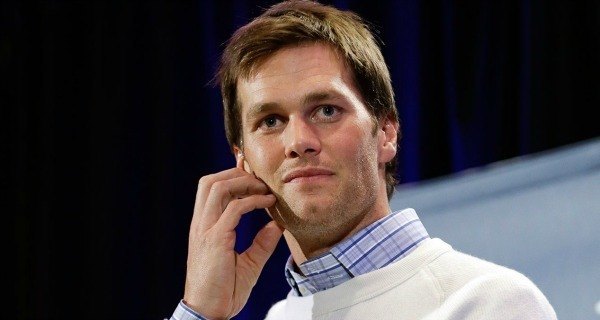 Tom Brady may maintain his innocence when it comes to Deflategate, but that isn't stopping him from profiting from the scandal. The Patriots quarterback has signed a deal with HarperCollins for a memoir focusing on his "hypothetical" role in the controversy, due out next fall.
Titled "If I Did Deflate: Confessions Of The Cheater," the book provocatively takes notes from O.J. Simpson's memoir If I Did It: Confessions Of The Killer, where the retired football player describes a "What if?" scenario of the gruesome crimes of which he was acquitted. However, many believe it to be a true account of the murders of Nicole Brown Simpson and Ronald Goldman.
Neither Brady nor the publisher has released exact financial details about the deal, but it's rumored to be worth $9 to $11 million, an amount Brady claims he's lost in potential endorsement deals for shearling outerwear and foreign watchmakers.
One person who definitely won't be picking up a copy of If I Did Deflate is NFL Commissioner Roger Goodell, who says the book is proof of Brady's guilt. "By writing this memoir, Tom Brady is further bringing down the integrity of game with him. Profiting off cheating and deception goes against everything our league stands for."
However, Brady insists the account is strictly an imagining of events.
"I'd like to stress that this is purely hypothetical," he said. "Plus, I have four Super Bowl rings, I'm married to a supermodel, and the two of us have a combined net worth of over $400 million — who doesn't want to read a book about that?"
While HarperCollins cancelled Simpson's book after intense public criticism, the publisher says it's confident the If I Did Deflate backlash will neutralize once fans redirect their outrage to whatever inevitable Patriots scandal surfaces later this season.