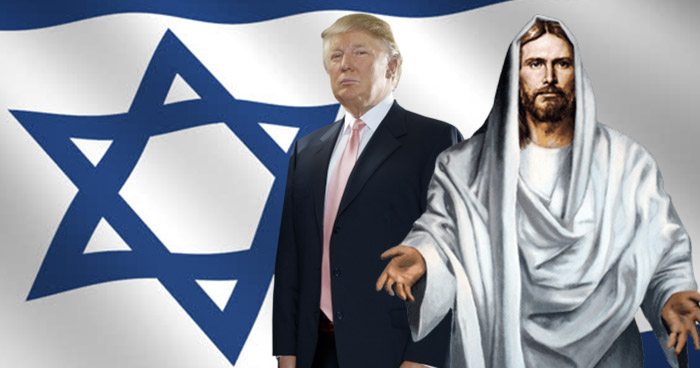 President Trump's recent decision to recognize Jerusalem as the capital of Israel has thrown millennia of careful apocalyptic planning out the window, according to sources close to The Almighty.
"The Big Man's been micro-managing every aspect of Armageddon since Satan's revolt," said the Archangel Michael. "He had it planned to perfection. But thanks to that deranged tangerine hemorrhoid on Earth, we've had to rethink our entire apocalypse rollout."
Saint Paul, head engineer of Heaven's Eschaton Department, revealed that the Jerusalem announcement pushes Armageddon up five years ahead of schedule.
"We're nowhere near ready," the frustrated Saint said. "The wild beast with seven heads only has three right now, The Scarlet Woman just graduated from high school, and the Wormwood comet is still in beta testing. We don't even have any damn horses for the Four Horsemen yet – just a backup pony."
Reports from sources inside Hell claim that the accelerated apocalypse is ruining The Devil's plans as well.
"The Antichrist is at least four years away from becoming U.N. Secretary General," said Moloch, close friend and confidante to Satan. "And we've had a bitch of a time breeding all these giant man-eating locusts. I don't think we'll be ready on our end to get this shit popping for real until at least summer of 2020."
When asked for comment, The Alpha and Omega tried to put a positive spin on Doomsday's unplanned rescheduling.
"Mortals work in mysterious ways," The Lord God said. "If I wanted everything to be totally predictable, I would have stuck with my Plan A and covered the Earth in animatronic animal bands. I bet a beaver playing the harmonica wouldn't have fucked up 12 billion years of intricate planning just to make his Jewish stepson happy."