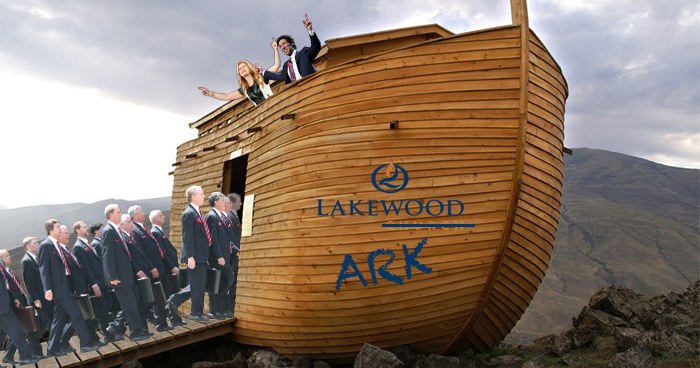 Houston megachurch preacher and best-selling author Joel Osteen finally confessed his real reason for initially refusing to help the needy during Hurricane Harvey at a sermon this morning.
"You must understand that there is no cruelty inside the heart of Joel Osteen," the weeping preacher said. "Joel Osteen was given a sacred mission by The Lord Most High. Who is Joel Osteen to say no to a divine calling?"
With his wife, Victoria, by his side, Osteen said that God had appeared to him at a Florida Georgia Line concert in July to warn him of a deluge that would cover the Earth.
"They were right in the middle of playing 'God, Your Mama, and Me' and I saw Joel fall to his knees and weep," Victoria Osteen said. "Joel is always weeping, but these were different tears. Thick and full of dread, like the kind he sheds when we make love."
Osteen told his parishioners that God manifested in the form of a flaming fiddle amp that was "terrible to behold."
"The Lord said to Joel Osteen, 'Joel Osteen, thou shall build a mighty ark,'" Osteen said. "And then The Lord told Joel Osteen, 'Gather two of every rich white Texan donor from your church for your ark, Joel Osteen."
Osteen unveiled the Lakewood Ark at the end of his sermon. Eyewitnesses reported that the boat was as big as six Toby Keith tour buses strung together.
"We made sure the ark had all the amenities our chosen few would need," Victoria Osteen boasted. "Putting greens on the poop deck, six months worth of Valium in the medicine cabinets, and an animatronic Amy Grant that will do whatever you want, no questions asked."
The preacher hinted that Harvey was only the first of several catalcysmic floods to come.
"Only these righteous few shall be spared," Osteen said. "Everyone on the ark has an 800 credit score, personal teeth whitening kits, and circumcised genitalia. Joel Osteen shall lead them to the New Jerusalem, or at the very least, Aspen."