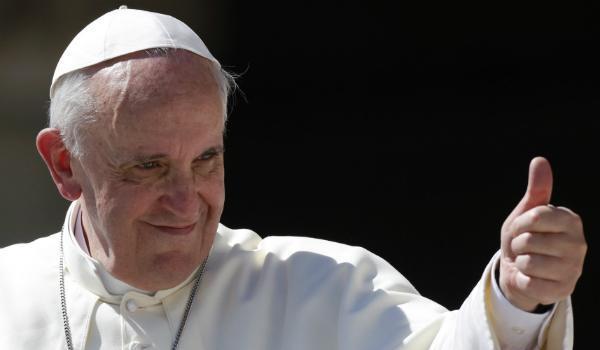 Celebrity scandals! Every year throws up a veritable barrage of A-Z List nonsense, gossip and mayhem. As soon as Brangelina buys a new boat, Kimye walks into a road-sign, or when one of the Obama kids wear the wrong socks, the media circus pitches a tent. Hard-News is treated like John Merrick's uglier brother, and the rush is on to secure the inside E-Scoop-Exclusive.
Determined to stay one step ahead of the truth, Runt of the Web is here to save the day with its list of predictable celebrity predictions for 2015; a year in pre-suposed scandal!
Abu Bakr Baghdadi: Loves Selena Gomez
Oh yeah, this guy. If not dead he's maybe definitely still alive. Top of America's shit-list as leader of ISIS, poor old Abu started a thing he can't now stop. 2015 has to be the year he calms down, apologizes for the mess and explains that this whole Caliphate thing started as a pitch for a reality TV show. "I just wanted to be on TV in America. I thought I'd get to meet Selena Gomez, she has the prettiest ankles. When she looks into the camera and sings 'Come & Get It' I swear that she's singing to me. I dunno, you guys, call me crazy but 'The Heart Wants What It Wants'.
Chelsea Clinton: Satanism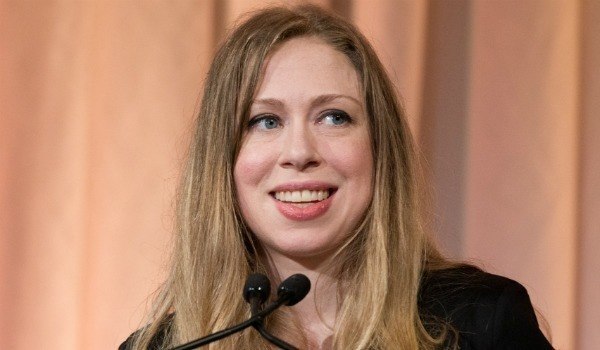 Probably something to do with Satanism or real-estate. We're pretty sure this is the year that we'll finally hear from Hillary's kid in her capacity as the first female spokesperson for the Dark Lord. These things aren't easy to predict. She's been kinda quiet for so long it's highly likely that she'll break her silence soon, and capsize mommy's White House ambitions with her marriage to the prince of darkness. She's a new mom too, right? That probably has something to do with all of this.
Game Of Thrones, Dragon #1: Tax Evasion
One of the quieter personalities from the Game of Thrones cast, Dragon #1 (pictured, left) had been scraping a living with bit parts; Pete's Dragon, Shrek, Beaches, since the advent of cinema. However, landing a part in the HBO cult show has been a financial treasure pot. Now heading into Season 5 the royalties have been piling up and this morally bankrupt mythical reptile is intent on keeping what he earned, Goddammit. Taxes just support the war effort and he's a pacifist; you should consider this a peace protest.
Chancellor Merkel: Insider Trading
Remember that German that was all grumpy and shit when America may have definitely listened in to her phone calls and hacked into her speed dial numbers? Well, she wasn't just pissed because we learned that her most-dialed digits were for delivery pizza and the Berlin Nuru Massage Dungeon. The lady-boss of Germany will be busted for insider trading, planning to monopolize the European market with her own cell-phone network; "MerkWerk". Naughty, naughty Chancellor! No one likes a sour-puss corrupting cell coverage!
Harvey Levin: Drug Kingpin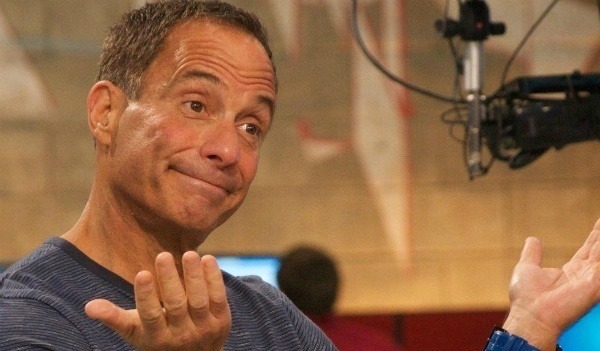 You always knew something like this was coming. Yeah. TV's best-loved former-lawyer will be exposed in 2015 as the drug kingpin that he is. Probably based in Thailand, or Indonesia… Yeah, Indonesia, that'll be it… He's probably got, like tons of really young kids cutting opium in sweat shop conditions. They're probably almost entirely naked, and hungry, or eating out-of-date Hot Pockets. On the wall is an altar to Harvey, himself. What a terrible person! I bet his mother, with whom he's very close, will be really, really disappointed with this turn of events.
That Other One From Black Eyed Peas: Corresponding with Charles Manson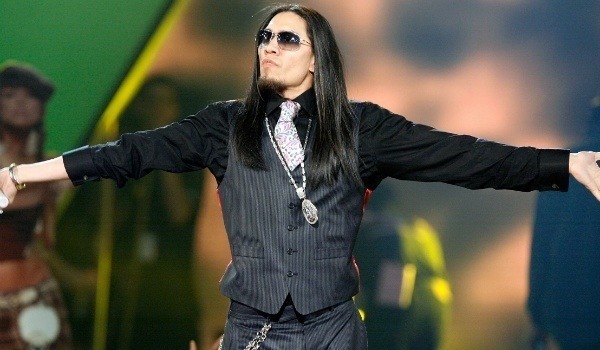 That other one that does the dancing and the singing of 'yeahs' and 'PARTY!' bits with Fergie and the boys, well, he's been in cahoots with Charles Manson for ages. This guy is actually the brains behind the entire operation. Having smuggled a cell phone into Mr. Helter-Skelter he has been receiving texted-lyrics for years. Manson, not Will. I. Am, has been penning Black Eyed Peas tracks since day one, and no one saw it coming. So, yeah, get THAT party started, society!
Justin Beiber: Gender Reassignment And Ordination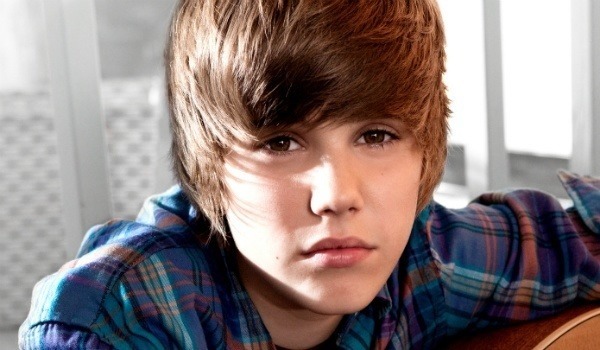 Do you Belieb? Well, this sweet little Canadian has found his/her calling. 2015 is the year that Justin finally finds the confidence to go through with his gender reassignment, and take a step toward the light, becoming ordained as a catholic nun. But dry your tears music fans; Sister Justine won't be hanging up her dancing shoes. "I just think Jesus liked to party, and so do I" she giggles, skipping through the seminary in front of all the boys.
Kanye West: Mormonism And More Wives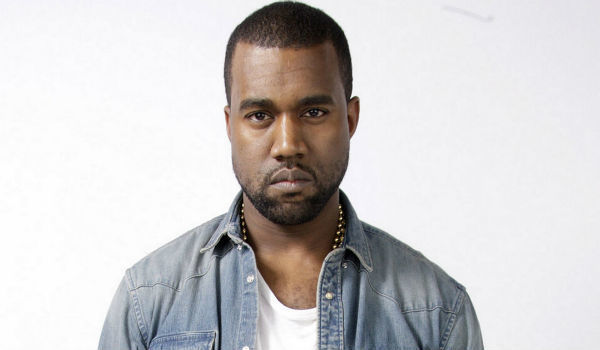 "I'm every inch the man that Joseph Smith wants me to be." Kanye will rap on his 2015 release MeandUTAH. Following the release of Yeezus West will subdue anger with love. The spirituality of former hits like 'Gold Digger' will be further explored. Marriage to one of the Kardashians made him realize 'Why stop there?'. He will convert to Mormonism and head out to Utah where he will marry a whole bunch more bitches.
Zach Braff: Hostage Stand-Off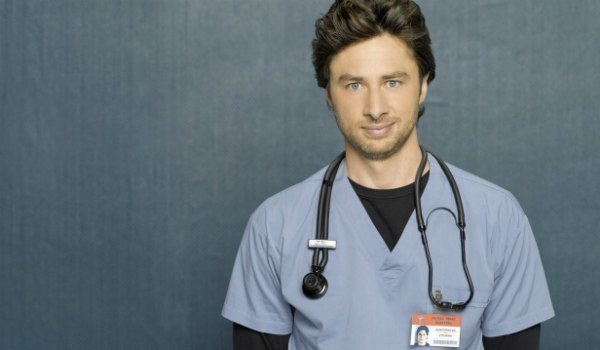 Doe-eyed TV doctor Zach Braff is finally going to break. Somewhere in the Hollywood hills he'll have a house where he's got, like, a whole bunch of young actors sat on the marble floor, Dog Day Afternoon style. They came for Kickstarter project auditions but ended up being held for ransom. No one will ever be certain of his motives. It will be in the summer. It's going to get real sweaty. Helicopters will circle overhead. He'll be taken down by an LAPD sniper. No shit. Live on network TV. Horrible, when you think.
Lindsay Lohan: Unifying Theory Of Everything
What's a scandal list without Ms Lohan? Well, she doesn't fail us in 2015! Shooting a Hallmark TV movie on the life of Stephen Hawking Lohan will, by chance, doodle some digits on a chalkboard. Script consultant Professor Hawking, who will definitely be on the set (Because that's logical), will recognize the genius of the Hollywood starlet's work. "I'd previously just admired her acting work," Hawking will laugh. "I loved her work in Herbie, but now I love that she's come up with the equation that will provide renewable, virtually free, energy for the entire planet. Ms. Lohan has turned the world, as we know it, on it's axis."
Image Sources: imvdb, Huffington Post, Twitter, Popwrapped, The Mirror MTVBase, Wallpaperweb, StuffPoint, New Ways Ministry Blog, GoPix
If you enjoyed this break down of celebrity scandals that we reckon are most definitely unlikely to hit the internet in 2015, perhaps you should try and become a better person. You should head over to Runt Of The Web's 10 New Year's Resolutions For Your Inner Idiot.