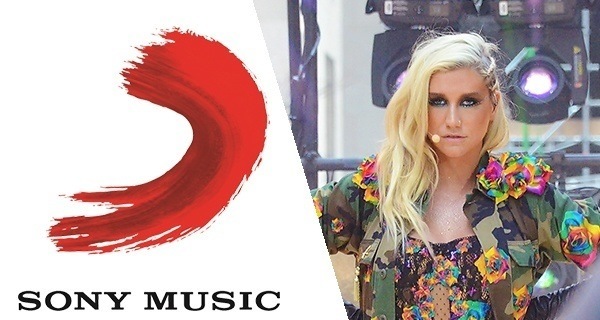 Sony Music finally broke their silence Thursday afternoon concerning the ongoing legal battle between Kesha and her producer, Dr. Luke. Kesha alleges in multiple written court documents that Dr. Luke repeatedly verbally abused and sexually assaulted her, however earlier this week a New York judge ruled that her contract with Lukasz "Dr. Luke" Gottwald still stands.
Today, Sony finally responded, promising that even though still contracted to Dr. Luke and Kemosabe Records, Kesha is free to write and record whatever she wants – besides allegations of sexual abuse!
"To all parties involved, this is as good as a win," said Daniel Zucker, executive VP at RCA, a subsidiary of Sony. "Kesha is free to record absolutely anything she wants, just so long as it's not appalling, repeated sexual abuse by someone in a position of power. We don't care how catchy it is."
When asked to make a clear, definitive list of all the things Kesha is and is not allowed to record, Zucker happily obliged. "Happy to help! She can record: live concert performances, pop music, classical music, spoken word poetry, Tibetan throat singing, a guide to impersonating North American bird songs — anything she can dream up in her pretty little head, really."
As for what she cannot record? "Equally clear!" says Zucker. "Rape, rape after being drugged, rape after being threatened…I think the main takeaway here is probably the rape part."
Regarding the documented allegations that Dr. Luke forced his wife to get an abortion and routinely bragged that he liked to get women "as drunk as possible and fuck them up the ass?" "Yeah, that would definitely fall under the umbrella of something we would not want her to record," said Zucker.
When asked if music was the only thing Kesha is really allowed to record outside the parameters of her contact with Dr. Luke, Sony lawyer Scott Edelman emphatically responded, "Oh no! Absolutely not. She's more than free to record her suicidal thoughts, or recount her depressive tendencies. As long as they don't link back to the person who caused them, that would be just fine with us."
It has been noted that while Kesha remains free to perform and record, Dr. Luke will still profit off her successes, creating a situation in which an abuser continues to benefit from and thereby control his victim.
Sony, however, remains staunchly clear on the issue. Says Edelman, "That's not really a problem for us, mainly because in our contract with Dr. Luke, we give him free reign over all intellectual property he creates; including, but not limited to, songs, albums, or a web of lies and sexual exploitation. That's just the kind of company we are!"