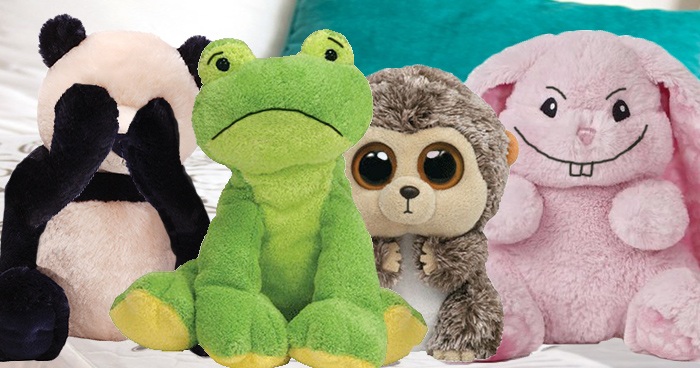 Various long-term inhabitants of Megan Taylor's full-sized bed sat down last Thursday to reminisce about the different phases of solo sexual activity they have witnessed over the years, according to multiple sources.
The round-table discussion included resident elders Mr. Bubbles the teddy bear, Periwinkle the elephant, and Tweetzie, a yellow, tutu-clad bird and obvious Looney Tunes knockoff. All life-long cohabitants of the 23-year-old's bed, the toys have meticulously tracked the trajectory of Taylor's masturbatory habits over the years while simultaneously leading what men she brings home to question her maturity, before ultimately deciding to just go ahead and sleep with her anyway.
"I've witnessed some weird stuff go down, but when you've lived on Megan's bed for as long someone like Mr. Bubbles has, you've definitely seen some shit," Tweetzie said. "Boy oh, boy does that bear have some stories to tell."
Mr. Bubbles, a 20-year resident of Crosby's bed, looked back on his relationship with the young woman over the years, recalling the evolution of her self-pleasuring habits.
"Megan has always been more of a manual than automatic gal," he explained. "I remember when she got her first issue of BOP magazine and things really started to heat up. Before that, there was a lot of 'playing rodeo' with the flannel body pillow she got for Christmas in 2008."
Periwinkle, who was originally purchased to be Mr. Bubbles' girlfriend, isn't quite sure what the trio is even still doing in a grown woman's bedroom but remains committed to her duties as a primary masturbatory overseer.
"I've lived with Megan since she was two years old," she said. "I started out in a toddler bed and then moved on and on until I ended up in this full-size she got in high school. I was stunned when she took me to college and quite frankly, I'm still stunned to be living here now in this apartment."
At press time, all three stuffed animals agreed that they are interested in upcoming developments in Megan's life, and hoped that her exploration would only continue to help with her chronic migraines, trouble sleeping, and overall sense of boredom.
"You know she is very busy, between getting her Master's degree and her job at the museum, so I do think that the pink thing that lives in the bedside drawer is really necessary," Tweetzie said. "Also, I've lived on this bed long enough to see many guests come and go and I can assure you, Megan's boyfriend Paul definitely isn't getting things done. Hopefully, he'll just be another phase we're reminiscing about in the future."