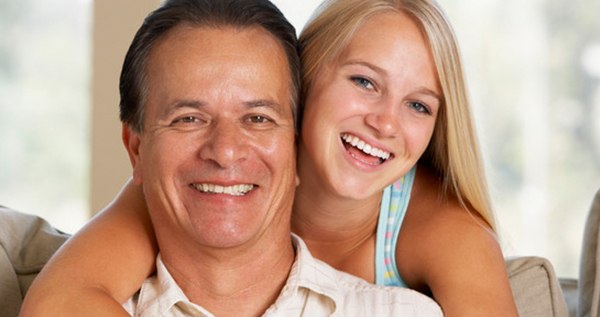 As a father of daughters, it makes me sick to see young women being objectified and exploited. Seeing men my age taking advantage of girls is sick and wrong. I won't be part of the problem anymore.
Now that I'm a father, I'm only going to sexually harass age-appropriate women.
It's time for me to start respecting young women by disrespecting their elders. I need to do right by my girls by perving on women within my own age group.
I'm not gonna lie: there was a time in my life when a massive age gap would get me really HOT. Every time my company got a new fresh-faced intern, I wouldn't hesitate to dangle an offer of employment while dangling something else in front of them. I used to cake my Lexus in layers of mud, just so the high school girls doing their charity car washes would have to take their time on my ride. Nothing thrilled me more than watching their soapy, nubile, wet bodies caressing my dirty chassis.
But that's all in the past now. Having girls of my own has taught me that young women have agency, dignity, and the right to go unmolested by grown-ass men throughout their day to day lives. Not like their mothers and aunts and guidance counselors – those finely-aged sluts are hurtin' for a squirtin'.
Men my age need to understand that it's not our job to usher these young girls into womanhood. We need to step aside and let the younger generation of men step up and wolf-whistle, catcall, grabass, coerce, and browbeat them into sexual maturity.
I'm done with cheerleaders, babysitters, and chess club presidents. From now on I'm all about soccer moms, yoga franchise owners, and PTA members. No longer will I be saving up my Viagras for Taylor Swift concerts; I'll be popping those blue beauties at HOA mixers. I even deleted all the stepdaughter porn on my computer and replaced it with age-appropriate hardcore MILF action.
And I'm taking this new attitude into the workplace. No more harassing the interns! From this day forth, I'll only be trading sexual favors with staff members who have seniority. "Oh, so you want that new parking space in the covered garage, Linda? I think we can work something out."