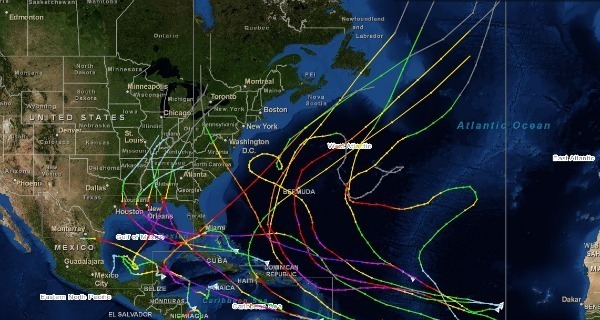 After the announcement of an El Niño return later this year, the weather phenomenon told fans to expect a more mature image, starting with changing his stage name to his government one.
"El Niño was cool when I was starting out and finding my voice, but I'm too old for that now. I've evolved as a tropical weather event, and part of that evolution is to change my name to the one I was born with, Sean Rupert Chavalier."
While Chavalier delighted crowds in 1997 with his signature flooding and record-breaking typhoons, it took him a while to develop his fresh, new look. But despite being off the radar for almost 20 years, he assures his devoted followers that he's been working hard to deliver an exciting, cutting-edge style.
"I think you're gonna love this new me. Just because I'm growing up doesn't mean I'm a different climate pattern. I've always been Sean Rupert Chavalier; you just didn't know it. Can't wait to party with y'all."
If the storms he's been cooking up in Japan are any indicator of what's to come, Chavalier's U.S. audience certainly won't be disappointed. And yesterday, he took to Instagram to flaunt a 21-foot wave off the coast of Peru. "Don't want to say too much, but I laid down some sick trade winds that I think people are gonna freak over. And of course, I'm keeping the sea-level temps that drive the ladies wild. #TooReal #MakinWaves."
"Seriously, get ready for some fly droughts and bumpin' erosions. We've been crushing it in the atmosphere. One hustle to the next."