Social media has created new and exciting opportunities for brands to interact directly with fans of all ages, dial-up speeds, and intelligence levels. Below, we've cataloged some of our favorite Facebook brand interactions, which undoubtedly had a college intern questioning their life choices:
Do Corporate Persons Dream Of Consumer Sheep?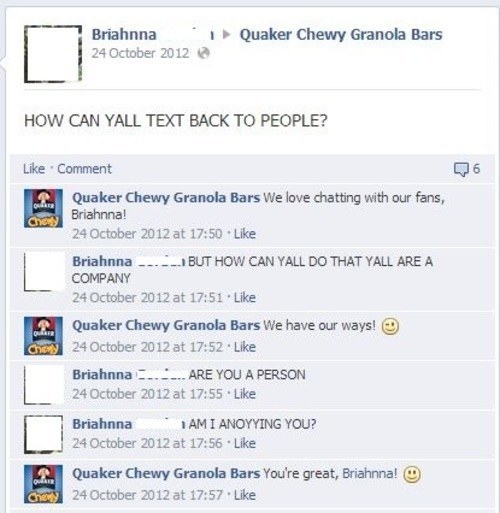 Walmart's Blue Light / Blue Plate Specials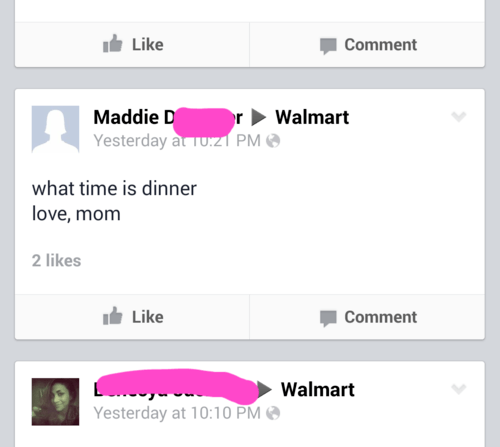 The YouTubes Are On Aisle 3, Right Next To The Googles And The Vines

And Jesus Said Unto Them, Those Who Truly Believe Shall Be Smothered And Covered

A Natural Disaster Is The Perfect Time For A Triscuit-Brand Personal Pizza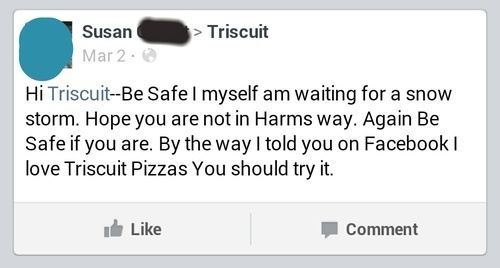 Maybe Betty Can Hide Them In The Tires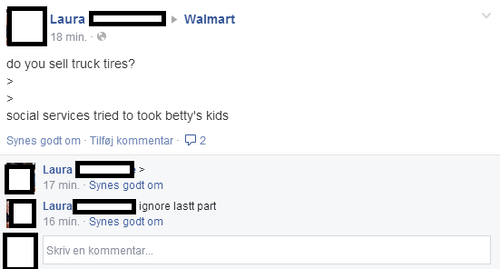 Is The Treat Vomiting In Your Mouth A Little?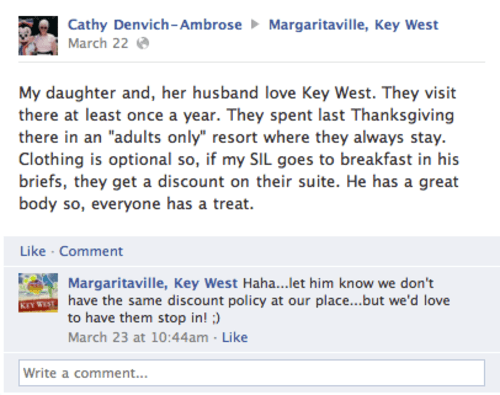 Poor Sharon, Mother Of Roadhouses, Great Aunt Of Eating Good In Neighborhoods

Remember The Alamo? The Cheesecake Factory Remembers

In Soviet Russia, Coffee Refill Applebee's!
This Is Next To "Too Much Information" In The Dictionary