As anyone who has been to an all-you-can-eat potato bake off can tell you, potatoes have a mysterious sexual essence that sets them apart from other tubers. We've scoured the photo archives of the potato paparazzi to try to identify what gives these top 'tater models that certain je ne sais quoi. We can now proudly present our findings to educate and titillate: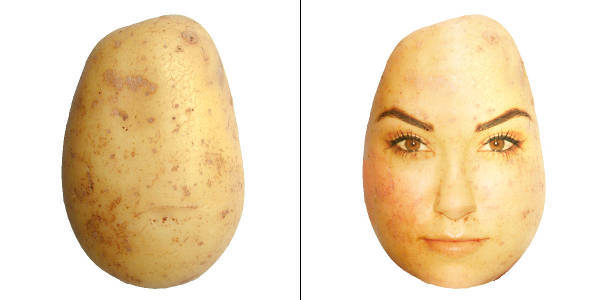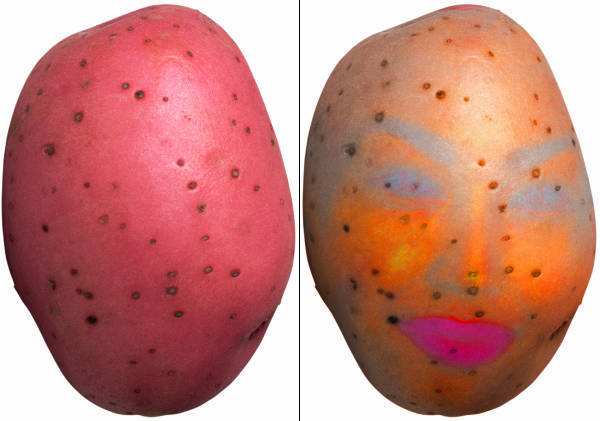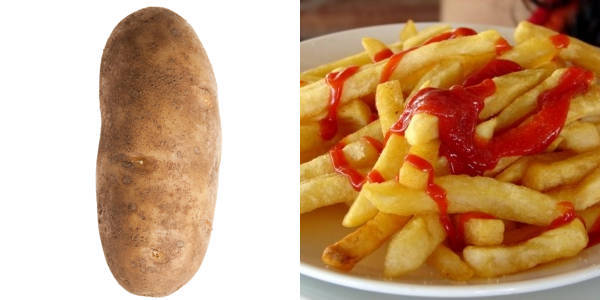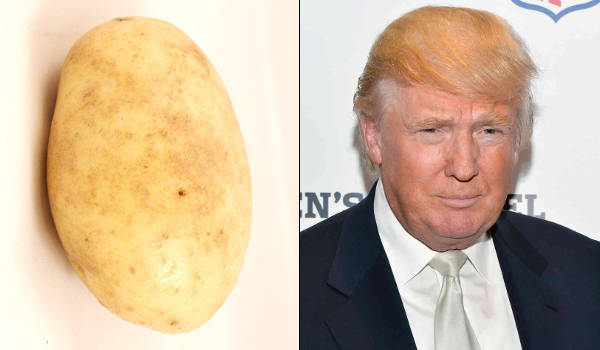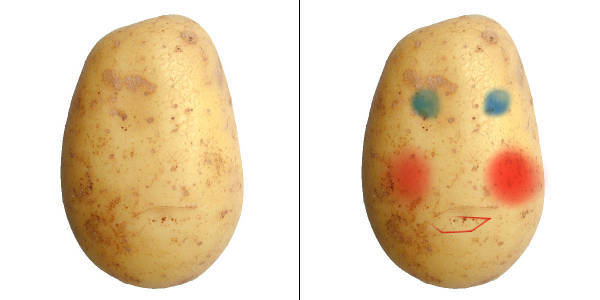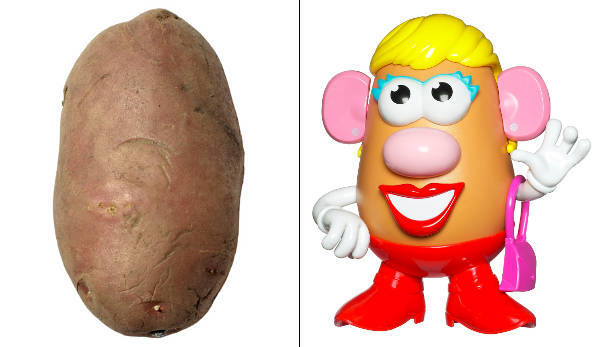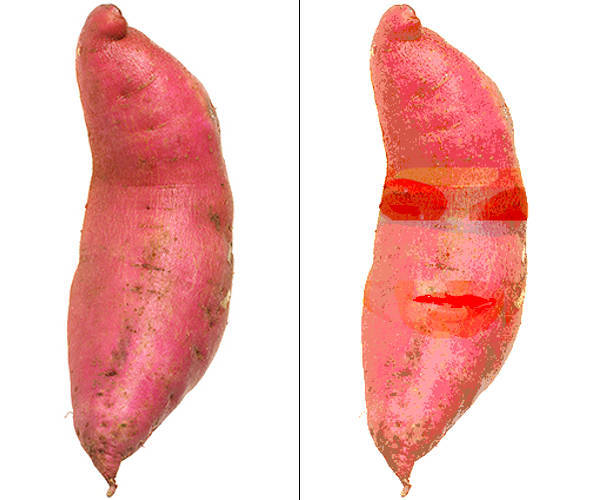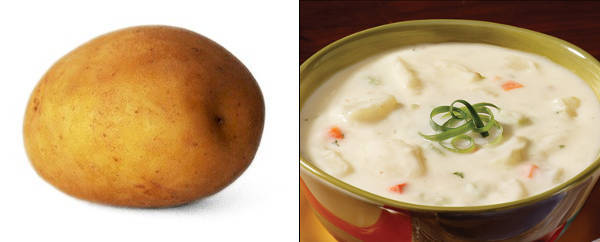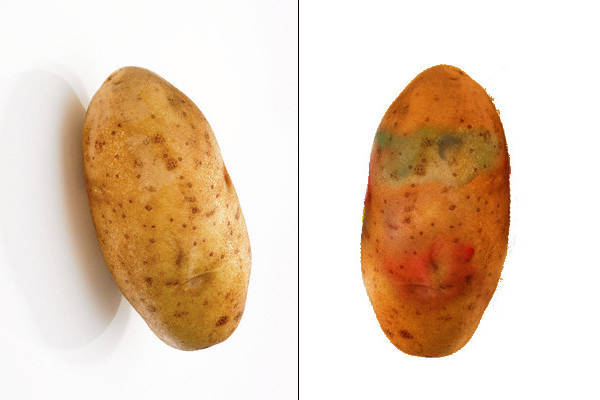 This potato looks plain jane in this before shot, but with a little makeup it looks just like human adult film actress, Sasha Grey.
This red potato used to be an NFL cheerleader before baring it all on the silver screen.
Once this hot little Russet is stripped and oiled, it's ready to take any ketchup that comes its way.
Wow, talk about a makeup FAIL. This potato looks even more like a potato after their makeup job. An example of what NOT to do.
Wow, it must be 4:20 because this baked potato's stunning makeup is giving me a contact high.
With a little dash of blush, this spud goes from yesterday's potato to a real PMILF.
This makeup job screams "I yam woman, hear me roar!"
With a little foundation and a bay leaf, this Yukon Gold is totally ready for its potato cream pie scene.
I didn't think this little Golden Wonder could get any hotter, but I was wrong and have the inappropriate burns to prove it.