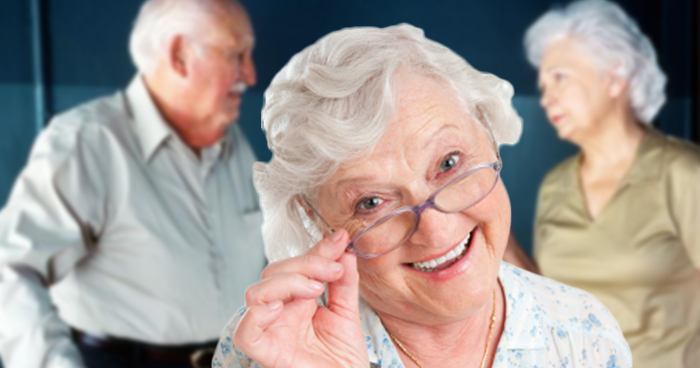 One week after hearing their latest argument through her bedroom wall, Miami Gardens resident Betty Price reported that as of this morning there are no new developments in her neighbor's marital problems. The 72-year-old retired teacher and bumper-sticker-toting "proud grandma of an honor student" has been following this story since it first broke two months ago.
Gerry and Diane Holt seemed like a lovely couple when they moved into the apartment next door to Betty in 2014. She recalled bringing them her famous lemon bars as a welcome gift. "They struck me as very nice people," she said. "They'd moved to Miami from New York for Gerry's job. He's a tax attorney and makes good money, though you'd never know it from their furniture." According to Betty she and the Holts became close, so it came as no surprise that she was the first of the couple's family and friends to learn there was trouble in paradise.
"I keep an eye on their place whenever they're out of town, or at work, or running errands, like a good neighbor," she said. "That's how I found out Gerry lost his job. Then the fighting started." It took weeks of carefully listening to the muffled shouts through the walls for Betty to piece together that Gerry had been fired because of his drinking.
Price also reportedly learned that Diane was sick of seeing "his freeloading ass" on the couch day after day, and that Gerry was tired of sharing a bed with "a frigid nag" that spent all their money on shoes. These facts were later confirmed by Diane's tearful phone calls to her mother.
Though as of now it remains unclear whether Gerry will admit he has a problem or that Diane will show an interest in lovemaking again, Betty has vowed to stay on top of the story and report new developments as they occur. She then abruptly ended the conference as her coloring was done, and Barb was ready to rinse and style her hair.