If there's a person on this planet funnier than Louis CK, we haven't found them. His aptitude for raunchy yet on-point observations combined with his love for making furious JO motions makes him the perfect comedian for the 21st century. For your terrible amusement, we amassed the thirty funniest Louis CK quotes ever: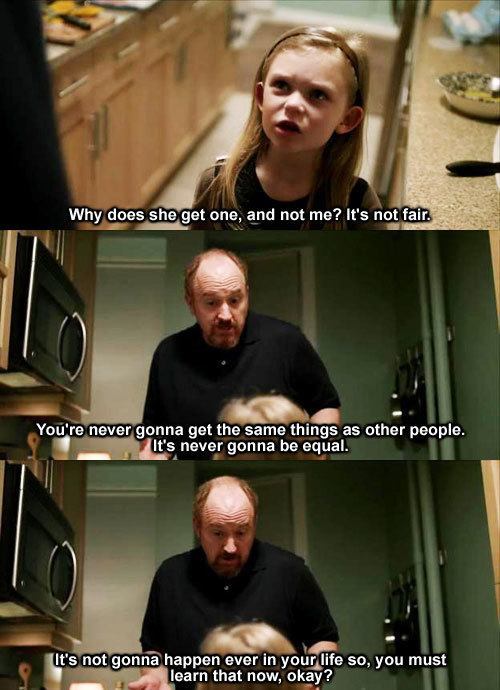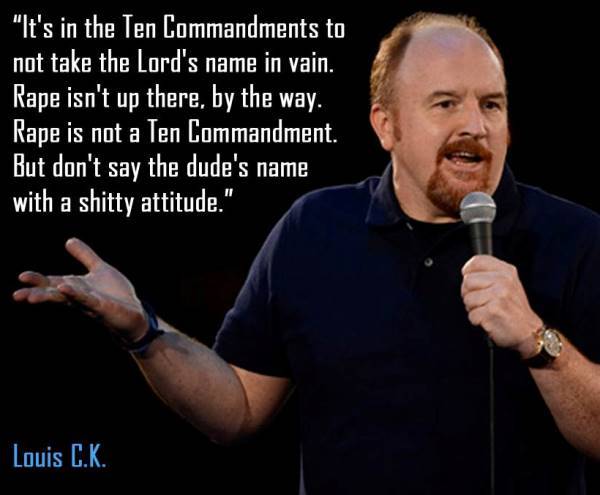 Funny Louis CK Quotes On His Looks
On Hating Your Phone
On Starbucks
On Being Bored
On Optimism With Dating
On "Minorities"
On Needing To Text All The Time
Funny Louis CK Quotes: On Girls Versus Boys
On Human Nature
Funniest Louis CK Quotes: On Romance
On When The Meal Is Over
On His Body
On Money
On War
On White People Problems
Funniest Louis CK Quotes: On His Hilarious Daughter
On How His Brain Works
Louis CK On What Fairness Means
On Being An Asshole
On Being Fat
On America's Attitude About Everything
On God
On Gay Marriage
On Bacon
On Women
On Failure
On Jacking It
When The Meal Is Over
On Taking The Lord's Name
On Laughing At Terrible Things
And After You're Done, We Highly Recommend A Couple Of These Louis CK Videos
Thank you for the images above via Guyism, Alligator Sunglasses, and the Louis CK Quotes Facebook page.
If you enjoyed these hilarious Louis CK quotes, be sure to see the most ridiculously bad tattoos and hilarious recreated childhood photos!