Considering how much time we spend arguing on Facebook every day, it's surprising how few of us are prepared to actually leave our houses to stand in a large group yelling at strangers in person. The following people went above and beyond, and their funny protest signs — even when unintentionally funny — show that fighting can be fun after all: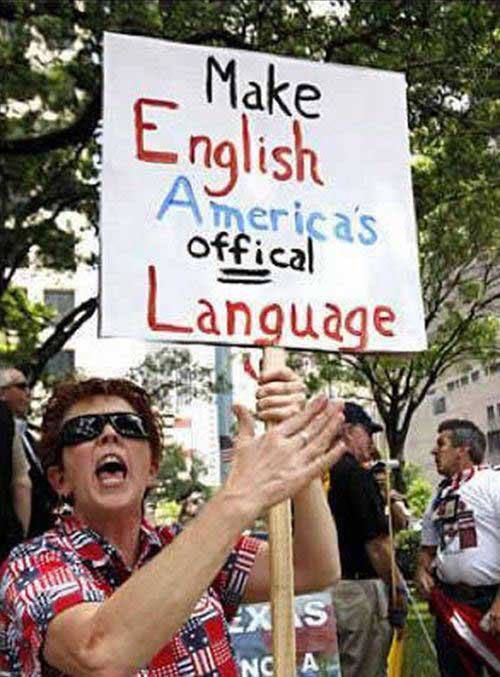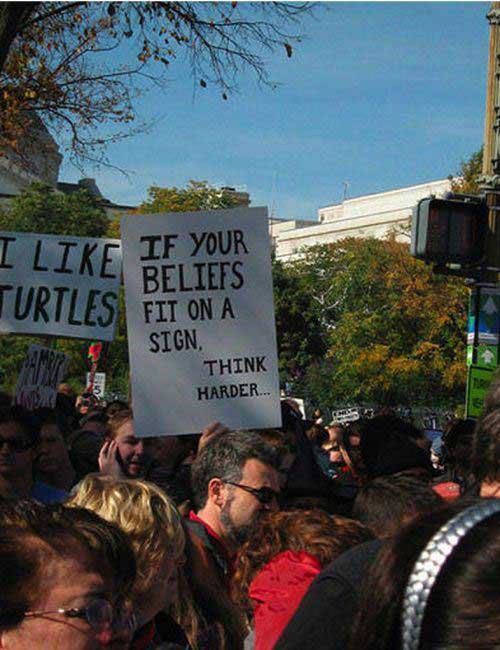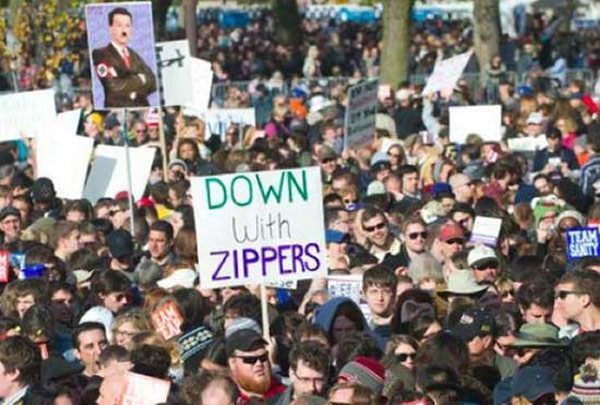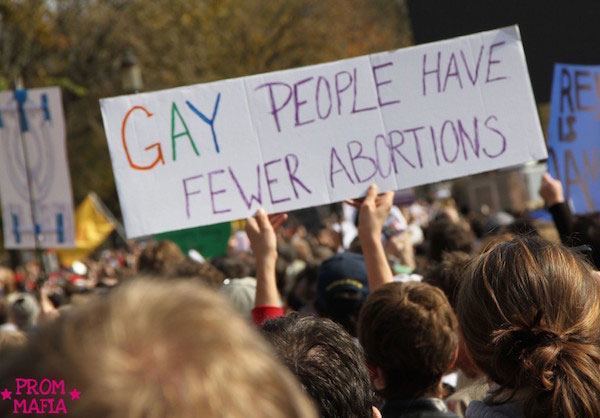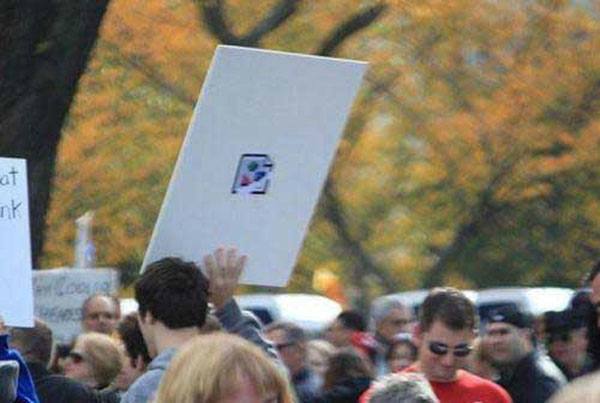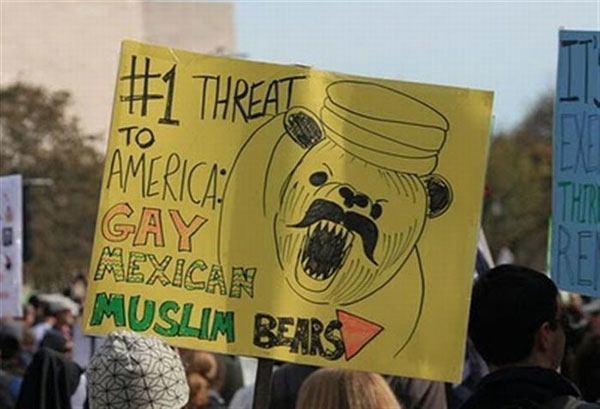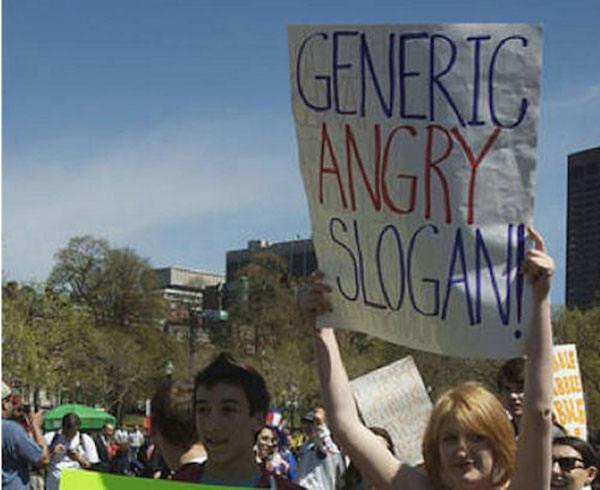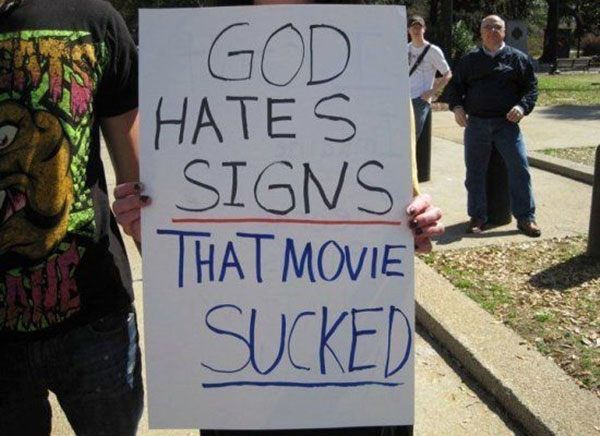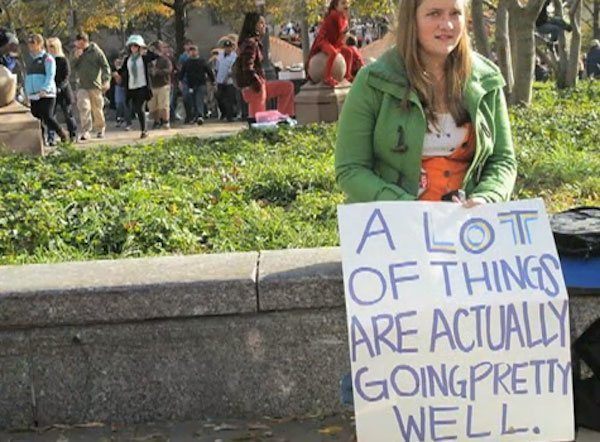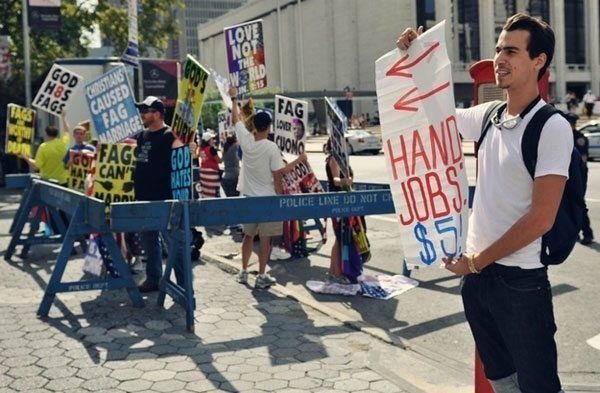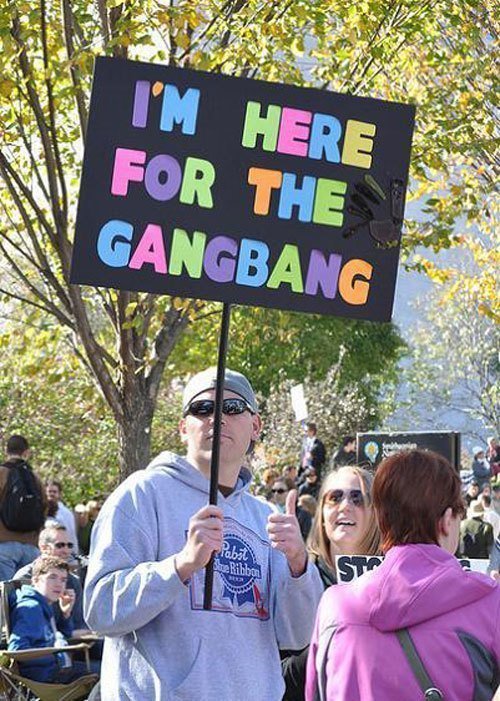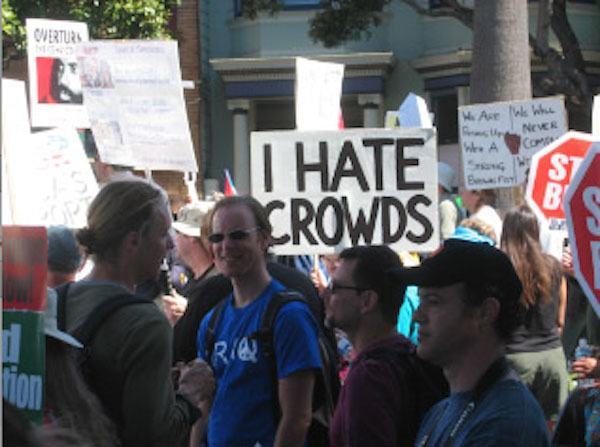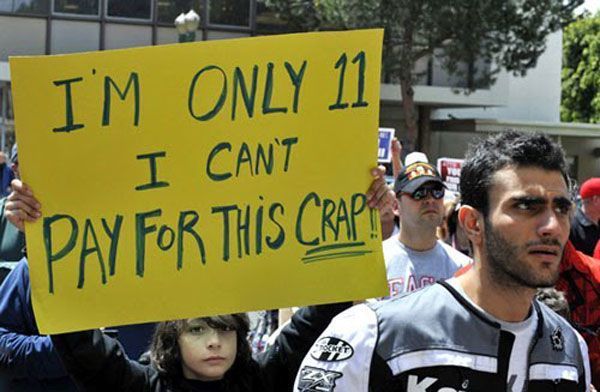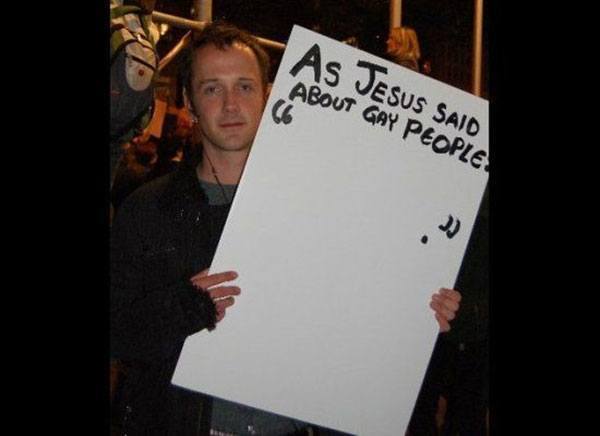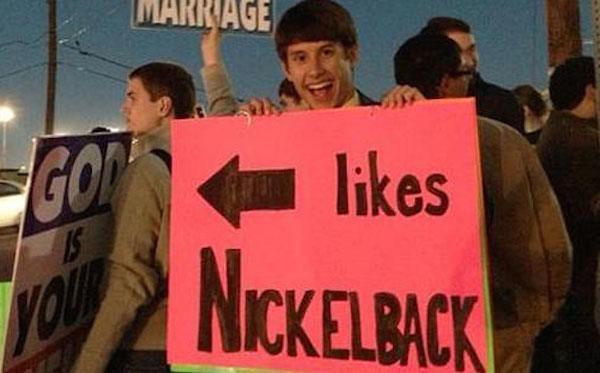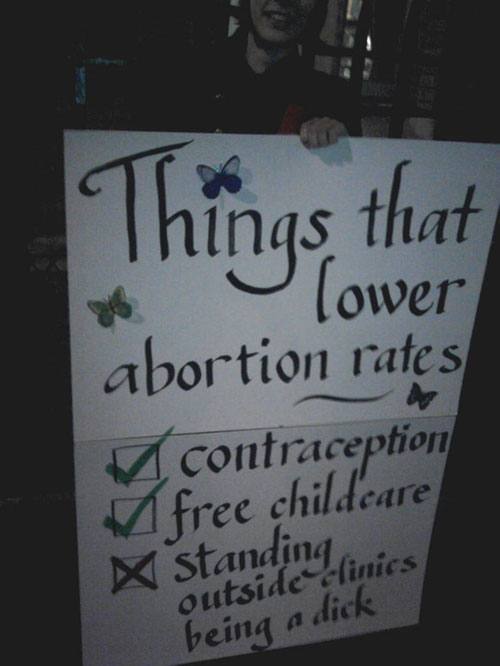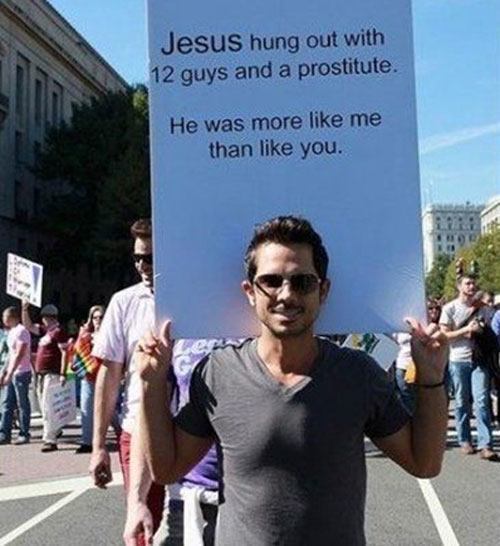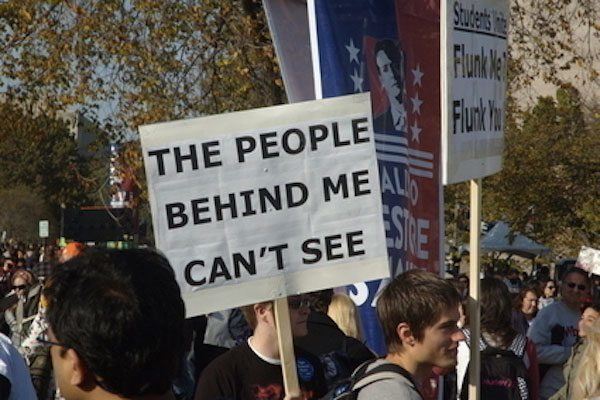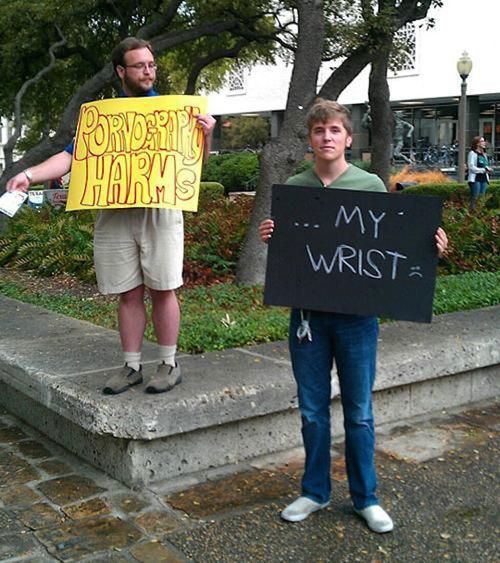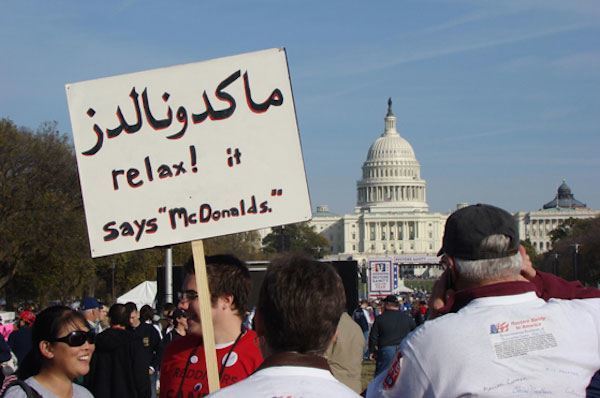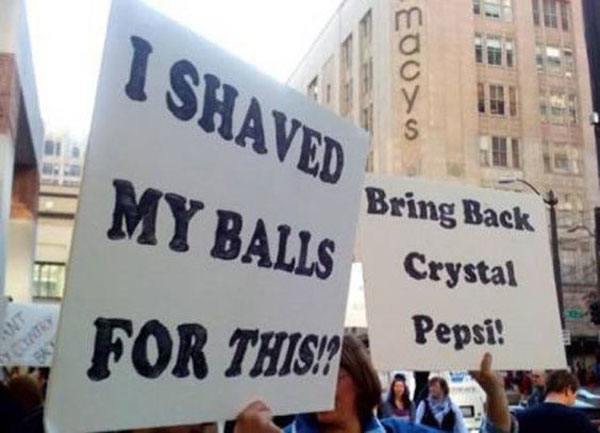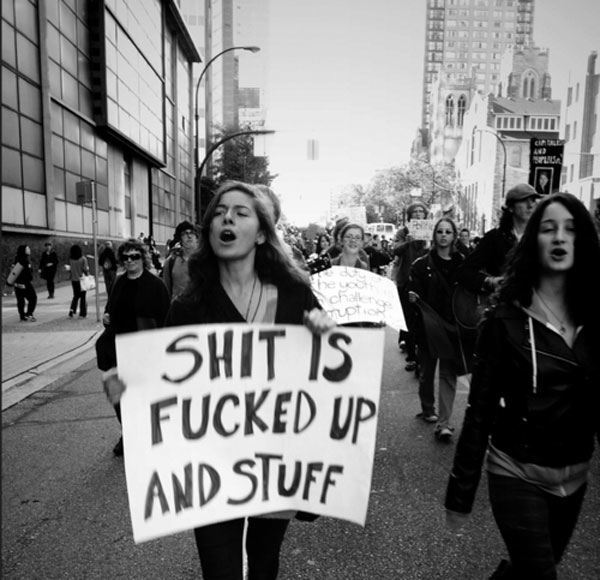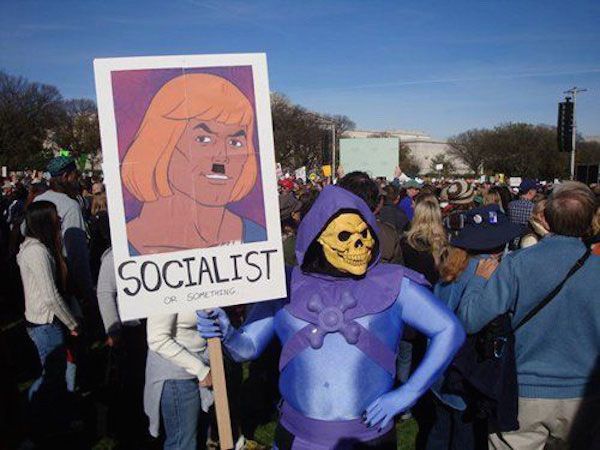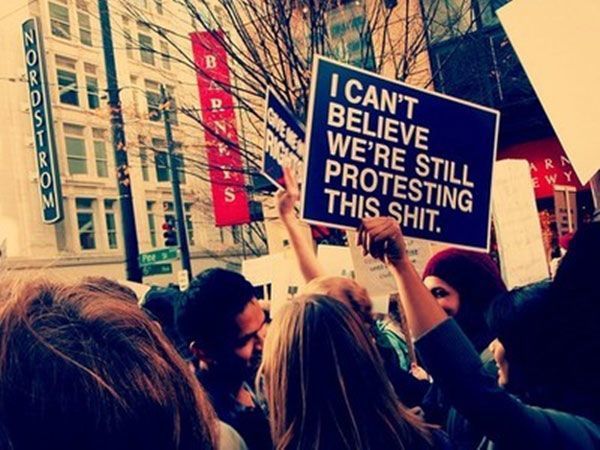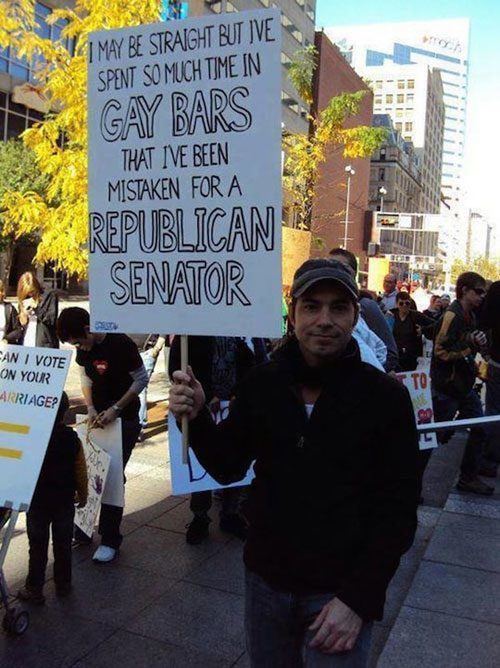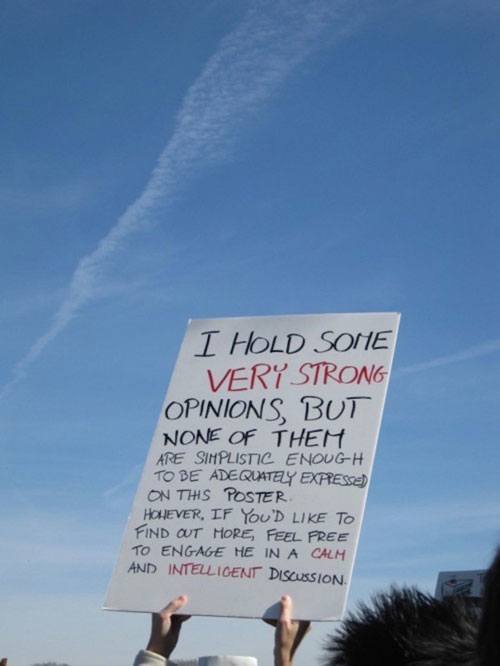 It's always good to face your fears head on.
Little known fact: Due to an obscure deal made in the early 1800s, Mullukmulluk, a tribal language spoken by 12 people in Australia, is the actual official language of the US. #themoreyouknow.
It's about time we tackled the real issues.
I don't know..."I Like Turtles" seems like a pretty fleshed out belief system.
Texas heard you: Planned Parenthood, coming down the pipeline!
This sign got cut in half — it originally read, "I disagree, turd-brain. But I can see you're a moron. Your whole perspective is stupid, idiot-head."
When you ask Grandpa to print your sign for you.
Terror alert level: magenta.
"Rabble rabble rabble rabble."
Pictured: That person who calls up phone-in polls to register as "undecided."
"I really need a new workforce," thought the world's least successful pimp.
I was here for the useless rhetoric, but I like your thing better.
He was trying to write "I hate CROWNS," but had a cold.
Oh sure, but you CAN pay for a Takara Komi Limited Edition Beyblade? Gimme a break.
He's just waiting for the blacklight to come on.
That's clearly labeled a sin, like, seventeen times in the Bible. And that's not even the OLD Testament!
4. Living alone in your mothers basement with six cats and a hamster. But we wouldn't recommend that one.
Jesus, I'm telling you as a friend, this lifestyle is GOING to catch up with you at some point.
What you can't see is Bruce Willis holding up a second sign that says "...Dead People."
Masturbation induced carpal tunnel is a real issue, you guys.
So...are we at war with clowns now, or diabetes?
Board game night is RUINING THIS COUNTRY.
Let's be honest here, you'd already shaved your balls.
When you want to recycle your sign for next week's protest.
This actually makes 90% more sense than most of the stuff Skeletor does.
Yeah, lunchtime was hours ago!
I have an un-paid internship at my own startup, EXCUSE YOU.
You know what? We're OK if they want to spend their time having fun with assholes in a gay bar instead of being assholes on the senate floor.
Now there's only death left.
Thanks to Buzzfeed, Twenty Two Words, and Mind Junker for some of the photos used in this gallery.
Like these photos? We think you'll love 31 hilarious signs that were definitely lost in translation and the 27 funniest tweets about Donald Trump!