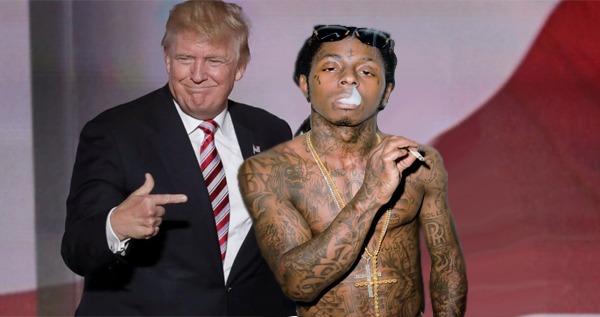 In an effort to better himself and reach out to minority voters, President-Elect Donald Trump tweeted that his New Year's Resolution for 2017 was to befriend a black person.
"I'm going to be so friendly to a black person, you won't believe it!" he declared at 2:47 AM Thursday Morning via Twitter.
When asked to further elaborate on his plan, Mr. Trump said that it would happen in three phases. "First, I need to meet the right black person. I'll find a black person so amazing, it'll be terrific. One of my staffers watched The Wire and there seem to be a lot of them in Baltimore, so we'll start there. Then, we'll become the best of friends. We can watch Love and Hip Hop Atlanta and NBA games together and then I can invite him to dinner at the White House provided he sits at a separate table than the rest of us. Finally, I'll make sure to give him a series of gifts to show what a fantastic friend his president is – his own water fountain, his own restroom, his own school for his children. I'll even go so far as to declare the back of all DC Metro buses for 'blacks only.' Those people will be so relieved to finally have someone giving them their own special treatment that their heads will spin."
Reporters expressed concern that Mr. Trump might be perpetuating antiquated racial stereotypes. Trump spokesperson KellyAnne Conway debunked that immediately, however, declaring, "That is ridiculous and further proof of liberal media bias against President Trump. Donald is a great friend to the black people. Or at least one of them. In the near future."
Trump himself responded to the charges, asking, "What's antiquated mean?"
House Democrats hope that Trump is "Taking steps in the right direction," however, Senator Chuck Schumer of New York expressed concern that Trump had called him regarding his search. "I had to explain that House Minority Leader does not mean I know where to find all the minorities. I do wish him luck on his search, though."
Dr. Ben Carson was hoping to be selected for what he called "a very prestigious position." Texas Senator Ted Cruz also was hoping to fill the roll, despite not being African-American. "I've sold out on everything else at this point, so why not?" he stated.
The President-Elect had not ruled out befriending members of other ethnic communities in the future, saying he'd be open to a Latino friend, but that "Mexico would definitely have to pay for it."
Editor's Note: At press time, Trump had called off his search, telling White House aides to "Just get me a Wayans Brother, or something."