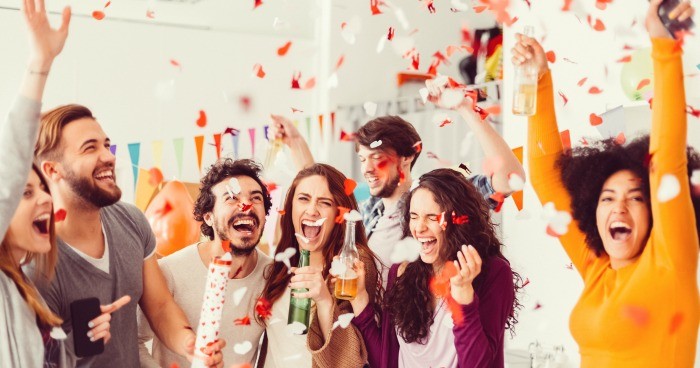 Tina Bunk's friends and family gathered on a Saturday evening to wish her well before she moved to Paris indefinitely. Even though many of the party guests had known the Chippewa Falls, WI woman for over a decade, the mood of the party was reportedly rather upbeat.
"Everyone was talking and drinking, but not really with me. I mostly hung out by the snack table," said Bunk.
The exuberant event was planned by Tina's self-reported best friend, Claire Falvey. "I was so excited to throw this going-away party," Falvey weighed in. "What a special day, the last time we'll ever see Tina! Well not necessarily the last…you know what I mean."
Attendance at the party was unexpectedly high; Tina's sister Leslie drove over three hours just for the occasion. "I couldn't miss it!" Leslie added, "This was truly a moment to commemorate."
All night long party guests danced to Tina's favorite music, like Maroon 5 and Katy Perry. Tina herself was noticeably absent from the moshpit of her most beloved friends and relatives, watching from the periphery. "It's the last time we'll ever have to hear that crap," said Falvey, "So I figured we should blast it."
Food was in great supply, with multiple kinds of chips and dip, the decoration was so cool and funny with cover chair fabrics and tablecloths accents. Susan Imry, Tina's favorite coworker, even baked a cake for the special occasion. "I will never make a cake for that girl again," Imry stated, "I hope she enjoyed it, I know I did."
Towards the end of the party Leslie made a toast to Tina, congratulating her on the big move. "People just lost it after that," said Tina, "Clapping, cheering, screaming…Seriously they were screaming."
The guests finally started to file out around 2AM, exhausted from the hours of celebration. "I think it was the best party I've ever thrown, everyone was in such a great mood!" Falvey reported.
Once the last guest had departed, Tina finally had a chance to reflect on the party. "It was so sweet of everyone to come; this was the perfect way to begin my new journey," Said Tina.
"Although I can't help but wonder…why did everyone keep looking at me and then high-fiving? I guess that's just the new way to say goodbye."