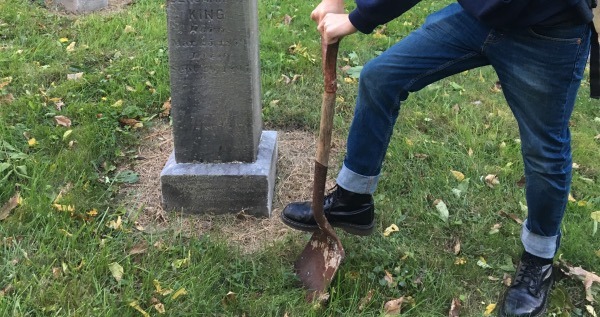 4. Bring a Sturdy Shovel
You do not want to be elbows deep in a colonial mass grave with a snow shovel. Trust me.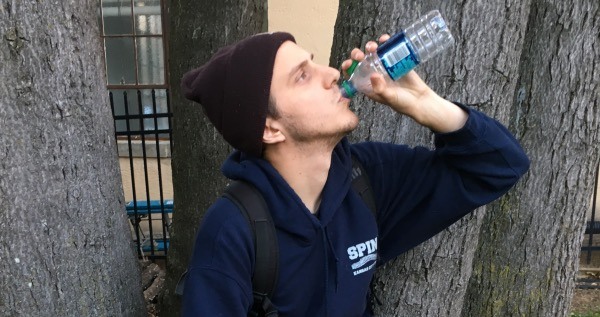 5. Stay Hydrated!
Digging up bodies is hard work! Not only is it exhausting but since it's best done alone, you'll need all the energy you can get. Any water works great, but I'd say it's best to spring for Fiji or Smart Water to give off a stronger "I'm not digging up bodies" kind of vibe. To cut costs, just buy one fancy bottle and refill it with tap water before an outing! Just remember to always wash your hands before ingesting anything after dealing with a corpse – you don't want to accidentally ingest any carcass juice (unless you're into that, then chug away)!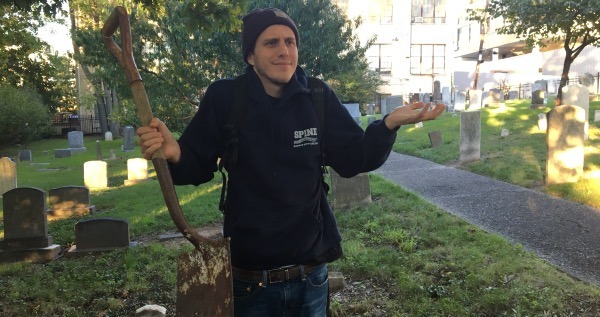 6. Plan Ahead
Okay! You've got the corpse in your basement, now what!? The time to ponder what you want to do with your carcass is before you dig it up, whether you're planning on making a full body skin suit or just a couple of lampshades to spice up your "den." Take all the necessary precautions, make sure you have a place to hide the body, and make sure no one will smell your carcass. Remember, if a loved one catches you, you might have to DIY another corpse, and who wants that!?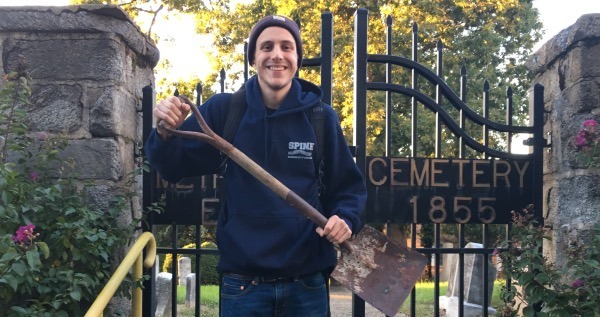 7. Don't forget to have fun!
Remember, digging up, mangling, defiling and general whatever-ing with corpses is all about fun! So grab your shovel and get out there!