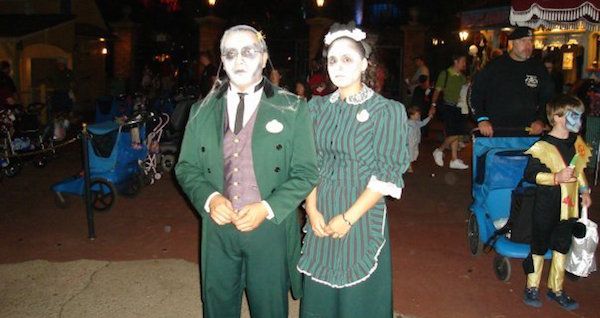 This past weekend, hundreds paid a visit to Nightmare Manor, a local haunted house that has been scaring the daylights out of customers every October for the past ten years. But while visitors were met with plenty of choreographed frights from the Halloween attraction's dozens of employees, every customer was unaware that the employees' personal lives were far more terrifying.
"Oh my God, I can't even! When that guy with the chainsaw ran up the stairs, I thought I was gonna have a heart attack," said 19-year-old Nikki Pakora, unaware that the actor who played the chainsaw-wielding maniac recently cut the brake lines of a car belonging to man he mistakenly suspected of being his ex-girlfriend's new lover. "He was so committed, so convincing! Where do they find these people?"
One of the main highlights of Nightmare Manor is it's "owner", known only as the Countess, played by part-time unlicensed massage therapist Casey Clark.
"I've been coming here every year since 2010, and the Countess gets me every time," said longtime Nightmare Manor fan Mike Engle, unaware that the actress portraying the Countess once burglarized the apartment of a known crystal meth dealer in order to get enough money to pay off a debt to her sister's pimp. "I think it's those black contacts she wears. Dude, so scary!"
"I think when it comes to a seasonal work environment like this, you get people who really give it their all because they look forward to it all year," said owner Bill Kohn, who is still paying back damages stemming from a 2007 road rage incident in which he used a tire iron to partially blind a man who had cut him off in traffic. "We're like a family here. I love these nutjobs."
The park, which boasts three stories of sheer terror, one animatronic "demon" that awaits you at the exit, and over twenty active warrants between the attraction's 26 employees, will be open until November 1st, barring any potential incidents of assault or arson.