With its ever-expanding collection, Netflix has an overwhelming library of movies to choose from. But let's be real. You're probably not gonna watch a good 99% of them. Lucky for you, we've identified the top 23 movies you can put to rest because you're never gonna watch them anyway.
Mud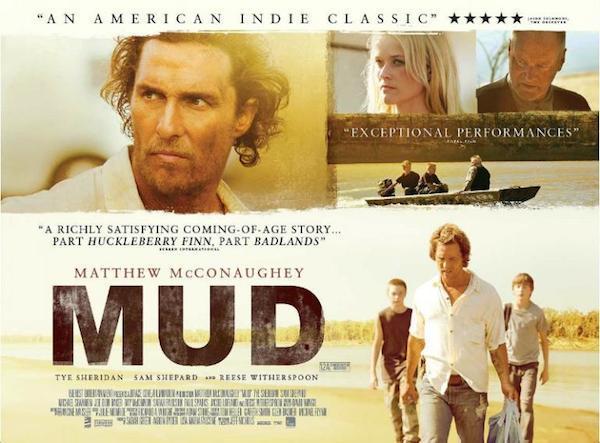 Matthew McConaughey stars as a fugitive in this coming-of-age thriller-drama, which competed at Cannes and Sundance. But by the time you get around to it on Netflix, you'll forget if you're dealing with Dallas Buyers Club McConaughey or Fool's Gold McConaughey, and let's face it: you're not willing to potentially waste 130 minutes on Fool's Gold McConaughey.
Jiro Dreams of Sushi
This stunning documentary about the world's most famous sushi chef is bound to have you asking, "Really? Sushi?" Sure, they probably found an interesting angle, but if you're gonna go doc, maybe it should be about something more important, like the war in Iraq or fracking.
Metropolis
Look at you, choosing the iconic German expressionist film by Fritz Lang set in an urban dystopia! Feeling pretty noble, huh? Before you pat yourself on the back, keep in mind how quickly the sober reality of watching something so old will settle in. Let's call a spade a spade: tonight you're binge watching Friends reruns on TBS.
Robot & Frank
Can't even go there.
12 Angry Men
Oh, you totally thought this was a Grumpy Old Men movie at first, didn't you? Yeah, this is about a murder trial. It was groundbreaking at the time, but between Ferguson, ISIS, and Ebola, you've been spending way too much time thinking about serious issues. Better to keep this one on your list for when you're more emotionally equipped.
Duck Soup
You've been meaning to see a Marx Brothers film, but isn't it all gags and slapstick? Kinda hard to imagine it holds up. You're not gonna gamble on this one today.
The Station Agent
Peter Dinklage gives a brilliant performance as a man who moves to New Jersey to become a hermit. Oh, that reminds you—you're really behind on Game of Thrones. Maybe you should catch up on those first? You're lucky you haven't read any spoilers yet, but you probably will if you keep putting it off. The Station Agent isn't going anywhere, so you can just get to it "whenever."
Man on Wire
This gripping true story of Philippe Petit's mind-blowing high-wire routine between the twin towers will keep you wondering, "Am I really in the mood for a documentary?" You've been meaning to stay more "informed" about the world and love the idea of being a lifelong learner, but this seems a bit frivolous. And honestly, kind of a dick move to tightrope walk between the twin towers. Next.