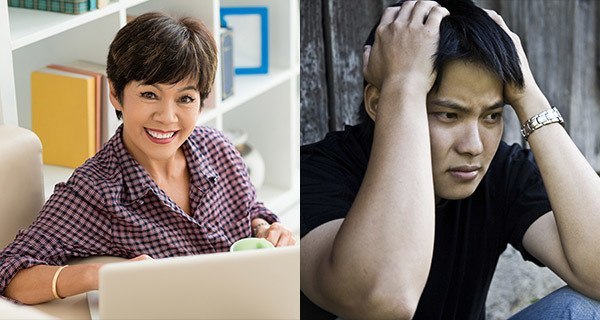 NASA has opened up its application process today to begin the search for a new class of astronauts. Those with backgrounds in math, science, engineering, technology or related fields are encouraged to apply, according to a recent email Josh Song, 23, received from his mom.
Janice Song, 54, of Tyler, Texas learned of the news while scrolling through CNBC's Facebook page earlier this morning. "I copied the link address and immediately forwarded it to Josh's email," said Mrs. Song.
Several hours later, Josh awoke to find an email with the subject line "Hi From Mom! NASA Hiring :)" in his inbox.
"My mom has been blowing up my phone with links to potential job prospects since August," said Song. Recently laid off from a customer service position at a local Dick's Sporting Goods, Josh has had trouble finding work in recent months, despite his mother helpfully sending him roughly 14 emails per day.
The "now hiring" emails began innocently enough, with several sales associate, assistant manager, and office assistant positions, many of which were located in his hometown of Tyler. But as time went on, the focus began to broaden. "I first noticed it when she sent me an application to be a lead computer programmer in Dallas," said the the recently graduated Anthropology major. "That was followed by one for a biochemistry researcher. In Munich. Last week she forwarded me an email about a CEO position at Goldman Sachs. I know moms have to be optimistic, but by the time I got the NASA email, I couldn't even comprehend what she was thinking."
As today is the first day of NASA's yearlong open enrollment, Song anticipates many more email reminders from his mother. "I actually created an address just for her to send me stuff, which I fully intend to never check," says Song. Upon receiving the updated [email protected] address, which Song explained would be used solely for sending resumes, Mrs. Song was beyond delighted. "I think the Joshie Job email will be a really big hit!" she exclaimed.
"I know my Joshie can do anything he puts his mind to," Mrs. Song said. "He was always such a smart boy in school." When asked about her son's ability to meet the educational requirements necessary for a position in deep space exploration, Mrs. Song said, "He's a very quick learner. Plus, I've seen him help his grandma with computer stuff, so I know he's very tech-savvy."
Despite the well-meaning mother's attempts at motivating her unemployed son, Josh plans to drive for Uber part-time while definitely not attending medical school in the hopes of one day becoming an astronaut. "I might get my personal trainer's certificate too," says Song.