Uh-oh, it looks like someone forgot to take her birth control again. How do you even do that? Your phone has four different birth control alarms. What is this, your 3rd pregnancy scare this year? Honestly, Susan, you're a 26-year-old woman, and this isn't cute anymore. Fine, here's how to handle it.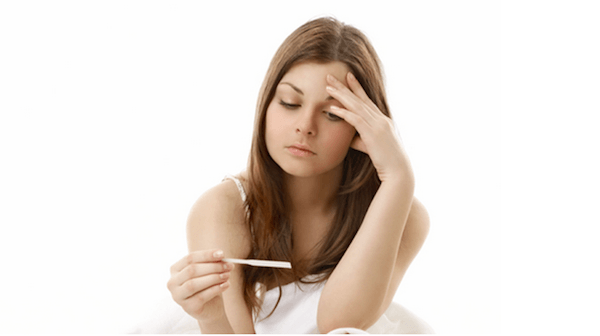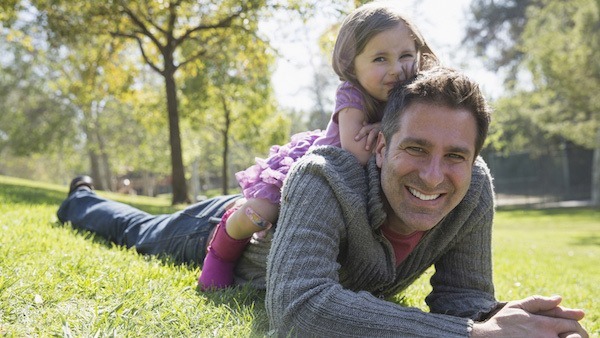 1. The Boyfriend
If he's your boyfriend, then it's simple. You still have that scrapbook, right? Okay, go on one of those websites that shows you what your baby would look like. Choose lots of different options - boys and girls. See, you knew you'd have beautiful children. Next, grab some glitter and a glue stick and just have fun with it! Bonus points if you can photoshop the three of you into a picnic scene or onto a roller coaster. It's a crafty way to turn your pregnancy scare into a fun activity for both of you!
2. The Sort-Of-Boyfriend
If you're sort of dating, but not really dating, but like kinda dating, then keep it super chill. This guy doesn't want commitment, so you just have to let him know that you'd be a really low-key baby mama. Pull a Kelly Rowland and Instagram a picture of tiny, baby-sized Jordans next to man-sized Jordans next to whatever those things you like to wear are called (Danskos? Are those a thing?). Then tag him and all of his closest friends. He'll think you're so laid back - just like one of the guys except with a vagina. How could he not be psyched about maybe impregnating that?
3. The Best Friend's Boyfriend
If he's your best friend's boyfriend, he's probably going to want to shut this whole thing down, but your move is to point out Jessica's flaws. Like the fact that she's way too close to her family. He'll never be number one in her eyes since she has such a healthy relationship with her father. You've seen them hug on several occasions and it didn't even seem forced. Plus, Jessica never experimented with anorexia like you did, so she's probably going to get fat the second she hits 30. Oh, sorry, are we still pretending that didn't happen? Get over it, Susan, you were never fooling anyone.
4. The One Night Stand
If he's a one-night-stand then it's a lost cause, just like that bra you're never getting back. Or your pride. Where did you even find him? Have you been hanging around truck stops again? We've talked about this, Susan.
5. The Sugar Daddy
If he's your Sugar Daddy, then here's how to play it. First, text him a link to those Louboutins you want and write something flirty like "can't wait to wear these and nothing else." This isn't the time to talk about why Louboutins are tacky, Susan, but they are. The fact that you want a pair proves you're not emotionally ready for motherhood. Jessica and I were talking about it, and we don't even know how you managed to monetize your looks. I mean whatever you have going on is fine, but it's not great. Jessica's words - not mine. Now text him a picture of a pregnancy test, and a third that's just a screenshot of directions to his wife's divorce lawyer's office. Wait 3-5 minutes and say "OMG wrong text," and then "sorry, Babe." If he doesn't answer, ask "Are we still on for tonight?" He'll be accompanying you to the doctor faster than you can say "alimony."
6. The Father Of Those Kids You Babysit
If you babysit his kids, then he already knows just how maternal you can be. Plus, he told you himself that his wife is a real ball buster sometimes. Just sit the two of them down to watch an episode of Big Love. Start with the pilot if they haven't seen it yet. Seriously, it builds. Then once the episode is over, explain how you'll be just like the cute brunette and she'll be like that scary blonde with the long denim skirts and creepy braids. And you'll totally keep watching their kids on date night, but it's still $20/hour. You're going to be her sister wife, not a charity provider.
7. The Leader Of Your Cult
If he's the leader of your cult then he'll be so, so happy about this (as long as it's a boy. Adulio only has boys). Bring him to a special place - maybe the Copulation Cabin or the Post-Coital Koi Pond - to tell him. Everyone will want to celebrate. Maybe Jeremiah will even slaughter a lamb. Just go into this knowing you won't be able to choose the baby's name, occupation, or future partner.