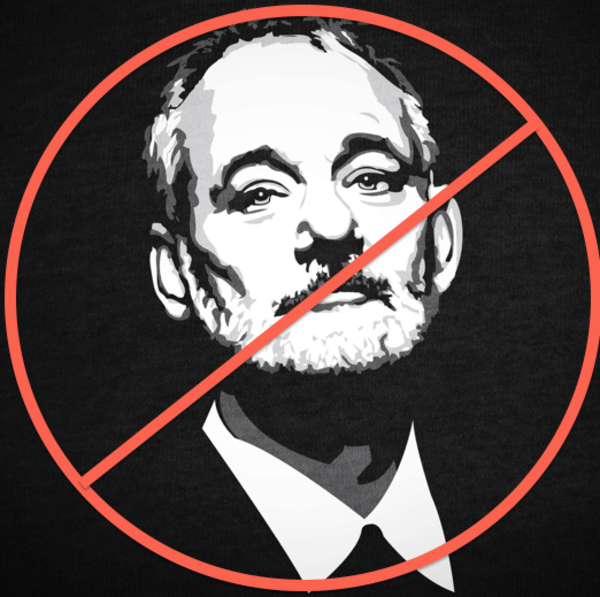 MORRISVILLE, PA–Exasperated by the frequency and ubiquity of Bill Murray's escapades trending on Facebook feeds, a small borough in Pennsylvania passed temporary legislation to ban the comedy legend from participating in any local events, public or private.
While protection orders are normally issued to protect individuals from threats of violence, the Borough decided that the possibility of "unexpected celebrity mischief" poses a threat to the community's mission to delight itself.
The campaign for Mr. Murray's banishment was launched by the parents of Matthew Gould, 12, after the child experienced a series of panic attacks due to fear that the actor-comedian might crash his upcoming Bar Mitzvah.
Matthew's mother, Francie Gould, has since worked tirelessly to organize Morrisville citizens, and she concluded the arguments presented to Morrisville Borough Council by saying, "We would rather die alone than not be the life of our own party."
Community organizers are calling for a boycott of television tonight when Murray will host Saturday Night Live, providing candles to place in windows to demonstrate solidarity in the creation of a community that cultivates its own spontaneity and wonder.