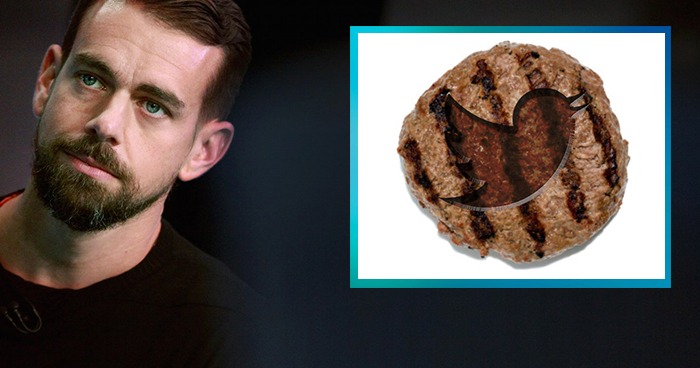 Twitter CEO Jack Dorsey announced yesterday that the multi-billion dollar Social Media empire would be teaming up with Omaha Steaks to unveil a new line of "Twitter Beef."
"Twitter has brought the world together, given a voice to so many voiceless people, and changed the way we communicate," Dorsey said in a press conference. "But what people really love, and have always loved about Twitter, is the beef. And now we're going to give the people exactly what they really want."
The pre-packaged steaks are expected to hit stores by the holidays and will be sold individually as well as in combo packs, which the company has called "The Filet Minaj," "The Chris Brown Round," "The Amber Rose Rib Eye," and "The Chrissy T-Bone."
Pre-sale numbers for the steaks have already surpassed expectations, and reviews have been mainly positive. However, there are still some people who are less than happy with Twitter's new business venture.
"HOW THEY GONNA MAKE TWITTER BEEF WITHOUT ME," Kanye West tweeted late last night. "THEY GOT @ChrisBrown BITCH ASS BUT NO YEEZY? FUCK ALL YALL"
"@OfficialKanye sit your ass down, nobody wanna eat your tired ass beef!!!" Chris Brown replied, before Chrissy Tiegen @ replied both artists and posted a gif of Tina Fey's "30 Rock" character Liz Lemon rolling her eyes in disapproval.
But perhaps the biggest critic of the new steaks is none other than the 45th President of the United States, Donald Trump, who once ventured into the beef business with a line of now discontinued "Trump Steaks."
"VERY sad to hear that Twitter didn't bring me in on new beef," The President tweeted at 3:19 a.m. "NO ONE would be better face of Twitter Beef than me and AMERICA KNOWS IT!"
Dorsey also noted that if and when recreational marijuana is legalized nationally, the company is "seriously" considering expanding into the "hash" market as well.