It's that time of year again: NBA Finals week! We simply adore watching the NBA and its all-stars, and I think we can all agree that one of the highlights is when two players happen to wear the same outfit. While the boys prepare to battle in Miami, let's have some fun and decide who wore it best: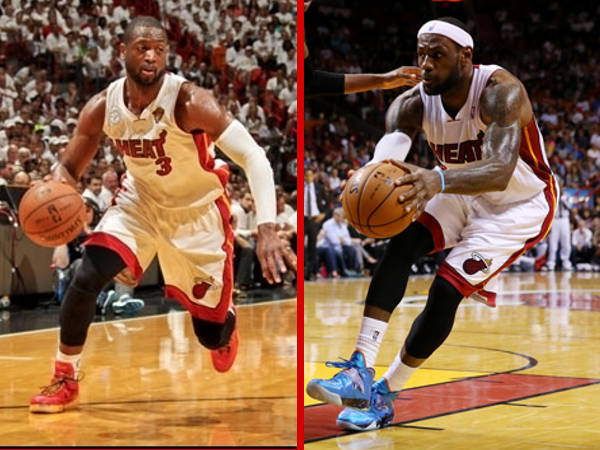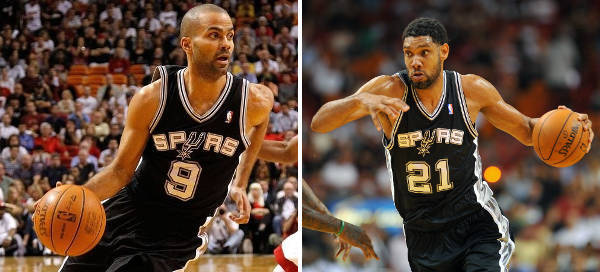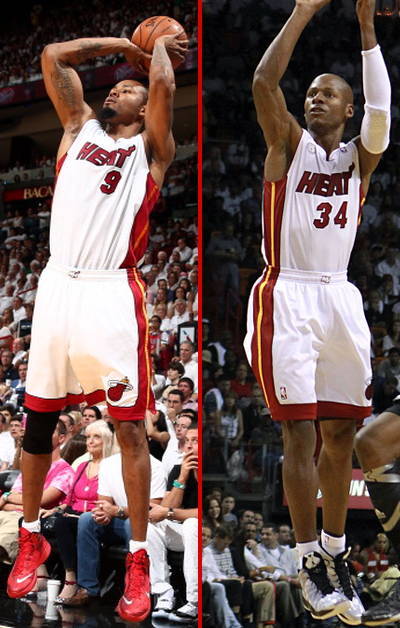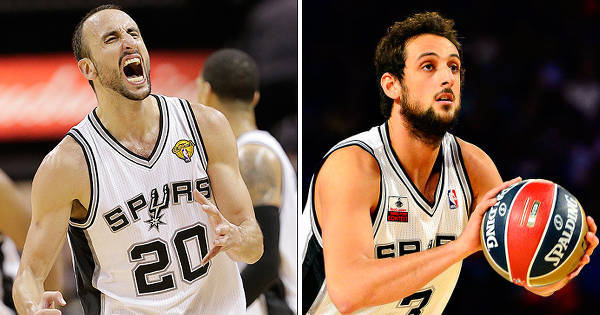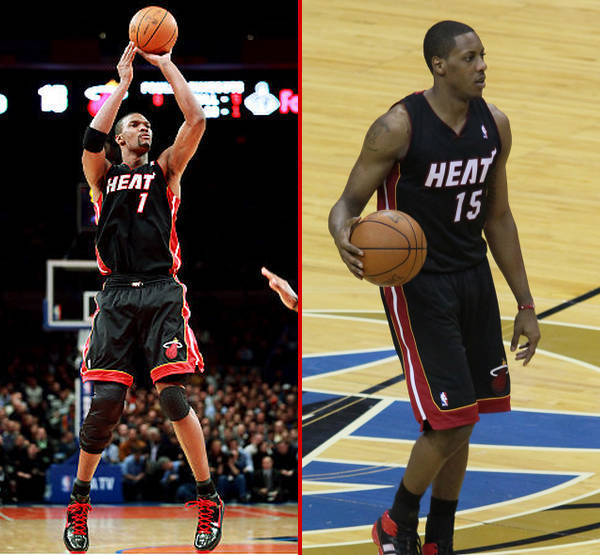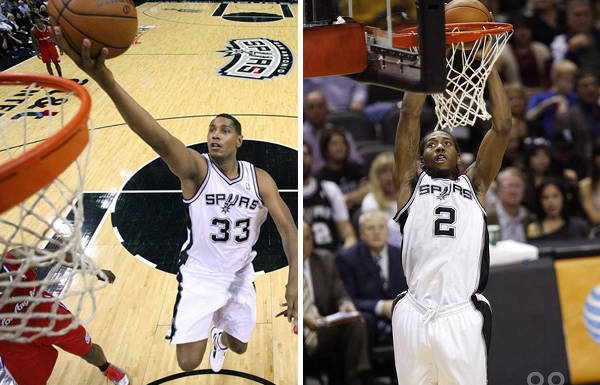 Red-hot stunners! LeBron James and Dwayne Wade both sported Miami Heat jerseys while looking amazeballs with their basketballs.
Yeehaw! San Antonio's own Tim Duncan and Tony Parker are wild in their Western-themed outfits, but who is truly the best in the West?
It takes a confident man to carry off a Miami Heat jersey. Ray Allen pairs his with a pair of Air Jordan XX8 SE "Finals" PE, while Rashard Lewis wears his with a pair of Nike Hyperdunks.
Bello b-ball beauts! Marco Belinelli and Manu Ginobili both dressed up in the Spurs' adorable athletic wear.
You decide who wore it best! The Heat's Mario Chalmers and Chris Bosh are hot for hooping in their hip hippity hoopster shorts.
White can be unforgiving on the wrong person, but Kawhi Leonard and Boris Diaw get everything right in their matching San Antonio Spurs-style top and bottom.