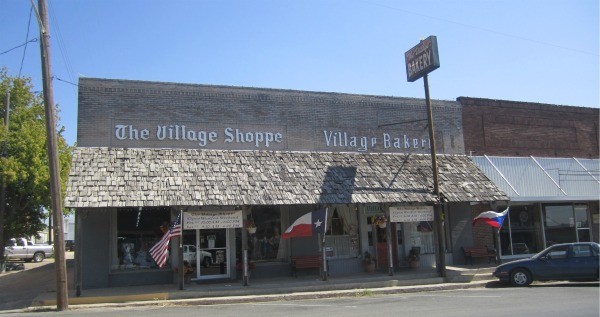 "Whaddaya need?? Cuppes? Plattes? Forkkes? Spoonnes? Coffeee?"
The old man smiled, adjusted his suspenders, coughed, clicked his heels, pulled on both sides of his bowtie, removed his glasses, threw up a little bit, and continued.
"We got it all, right here at the shoppe! All the finest producttes. Most of them handde-craftedde. Lots of home gooddes. Need a new dishwasherre? Some chairres? A tablee? Like I said, just come down to the shoppe. We have some great discounttes coming up. For Earth Dayye."
The old man giggled, sneezed, did a no-hands cartwheel, recited a limerick, threw up a little bit, returned his glasses to his face, and kept right on going.
"We've got foodde, too! Hot dogges. Burgerres. Saladdes. Chickenne. I think I mentioned we had coffeee. I'm actually thinking about hosting a fishhe fryye, right here at the shoppe. I'd like to have more specialle eventtes. Those are pretty popular these days…."
The old man trailed off. His stare became vacant, he dismounted his pogo stick, and his eyes seemed to look right through me.
"I'm going to go bankruptte," he said, quietly, his voice barely above a whisper. "My customer basse has been declining at a steady pace since the latte fifties."
He sighed with a despondency only known to a man whose world, which once seemed bright and full of wonder, has become a cruel and unforgiving place. He slowly turned to look at me, but I could think of nothing to say. Coward that I am, I refused to meet his gaze.
He laughed softly. We sat in silence for several minutes. Finally, he spoke:
"I've had a good runne. But I suppose it's about time I close up shoppe."