Comic books, as a rule, are usually pretty family friendly, but when single panels are taken out of context they can get a little X-rated, especially if you're Batman. Either Robin needs years of therapy, or we do. The following comics are best viewed with a dirty mind and a full bottle of baby oil: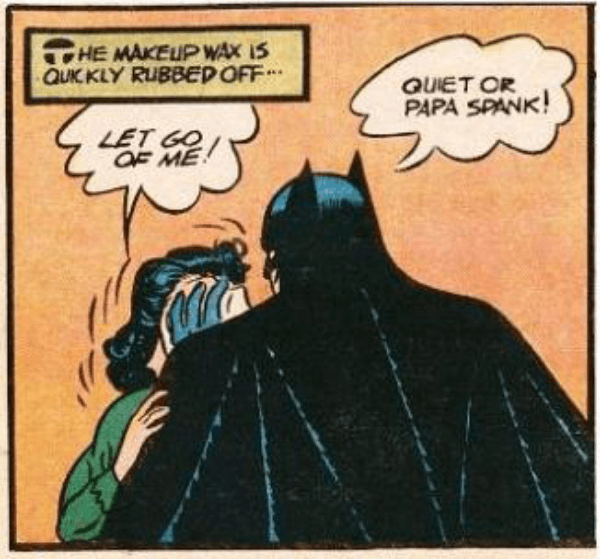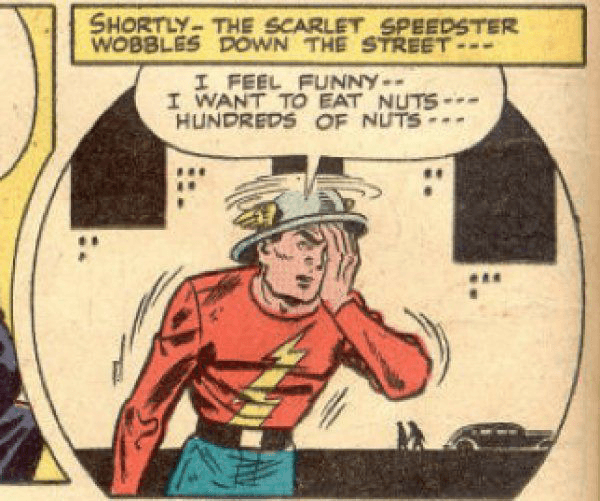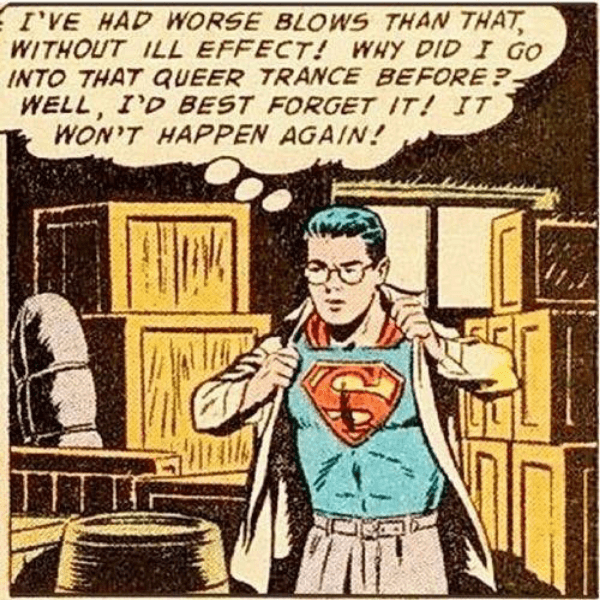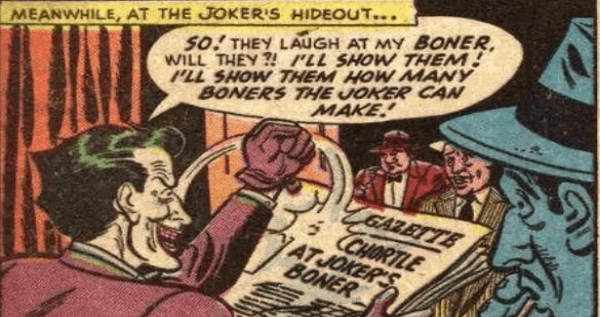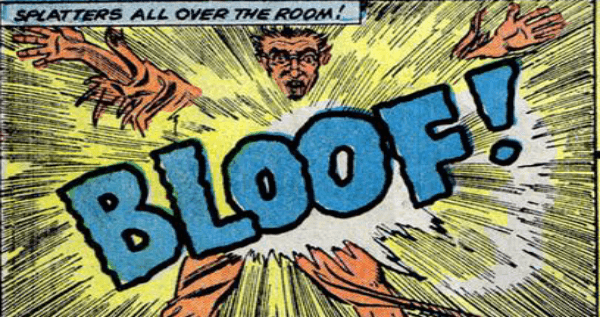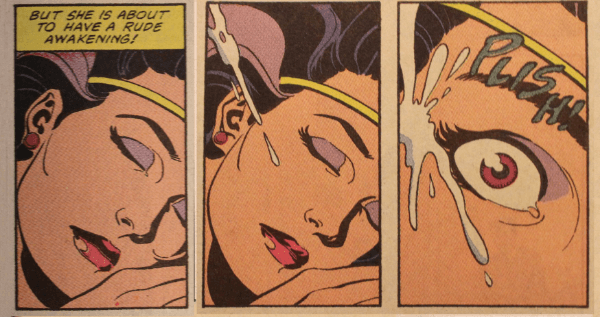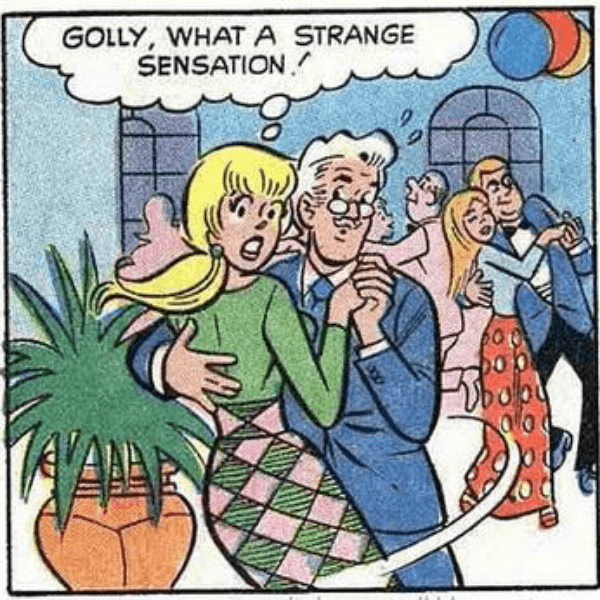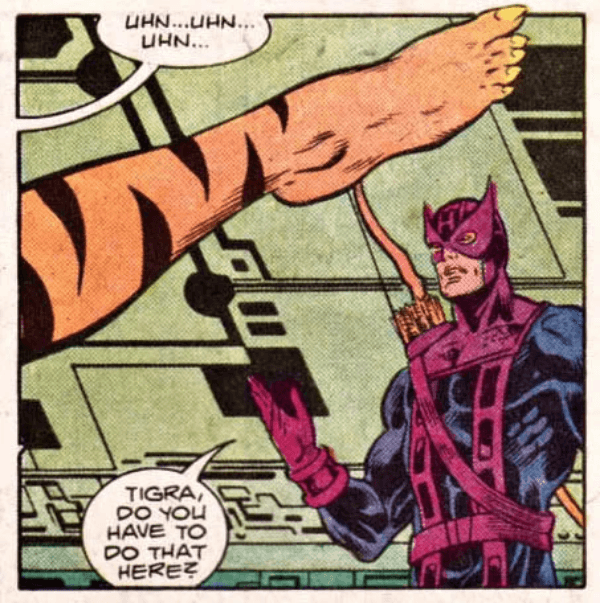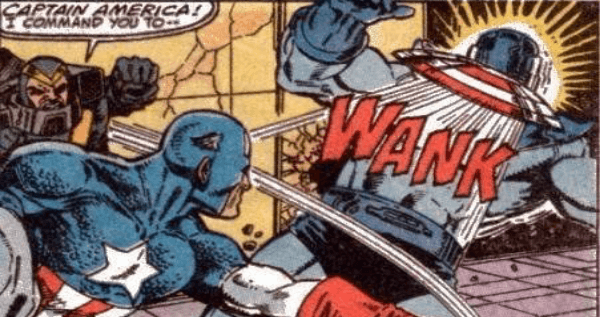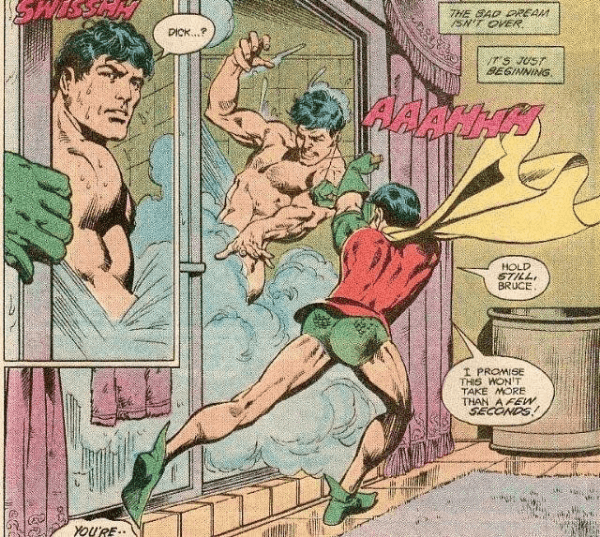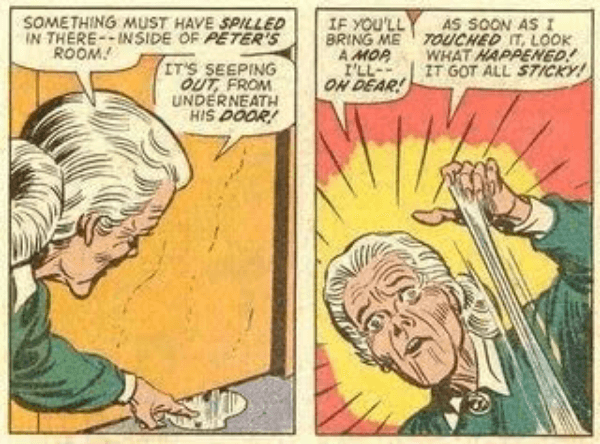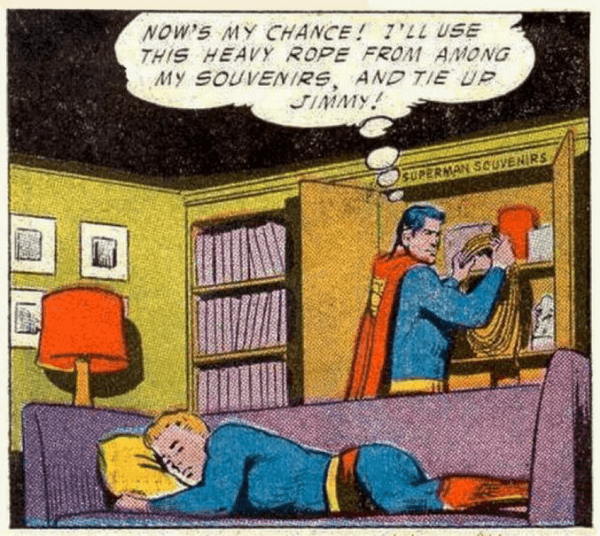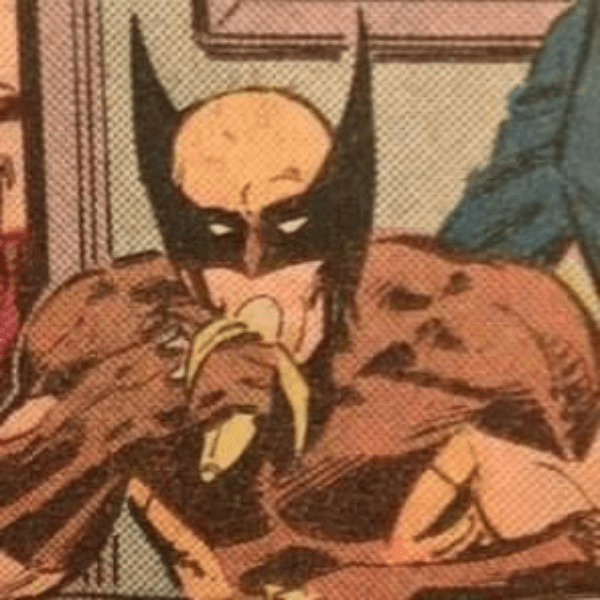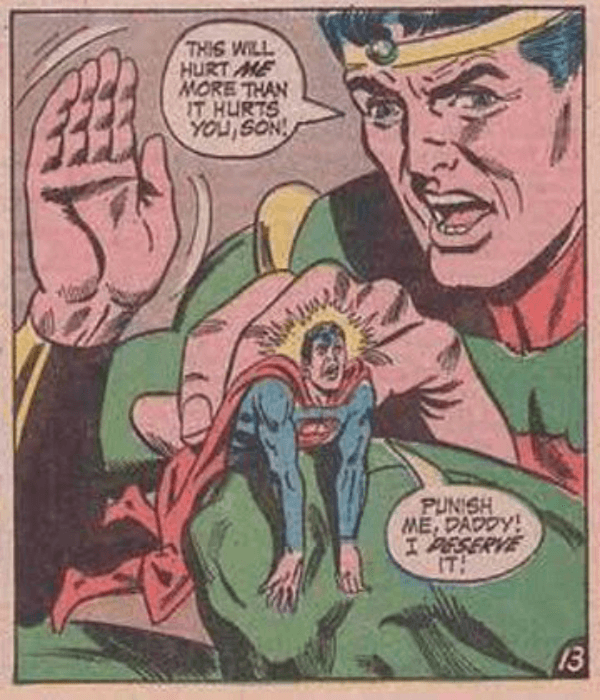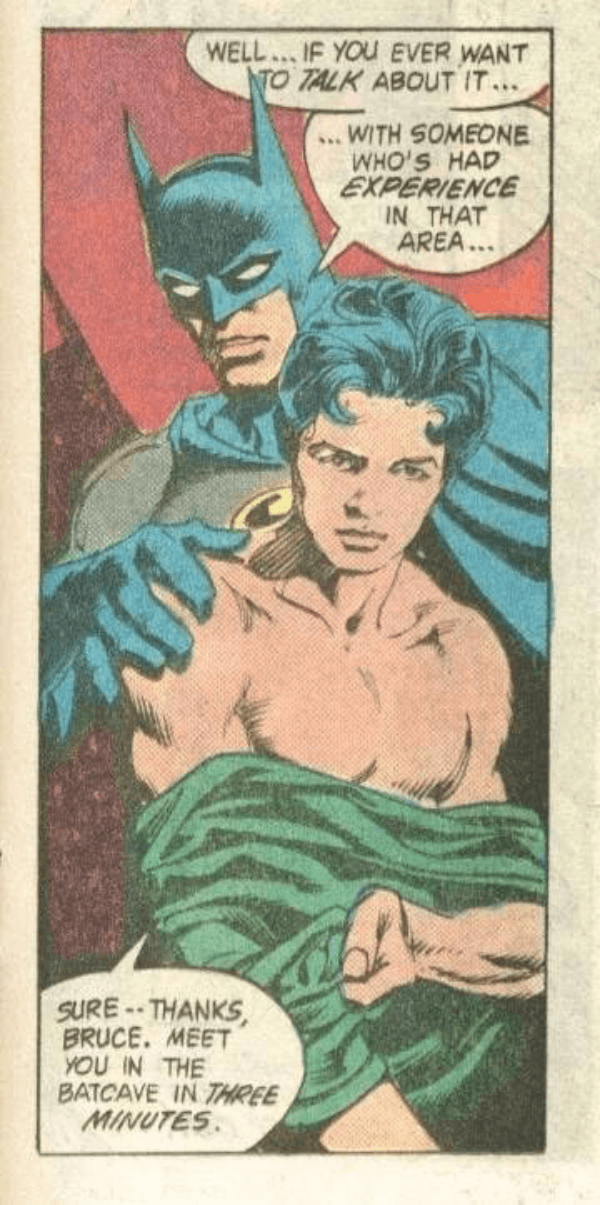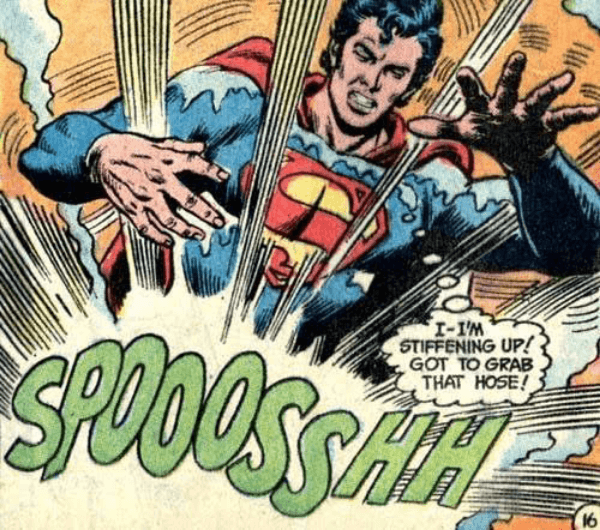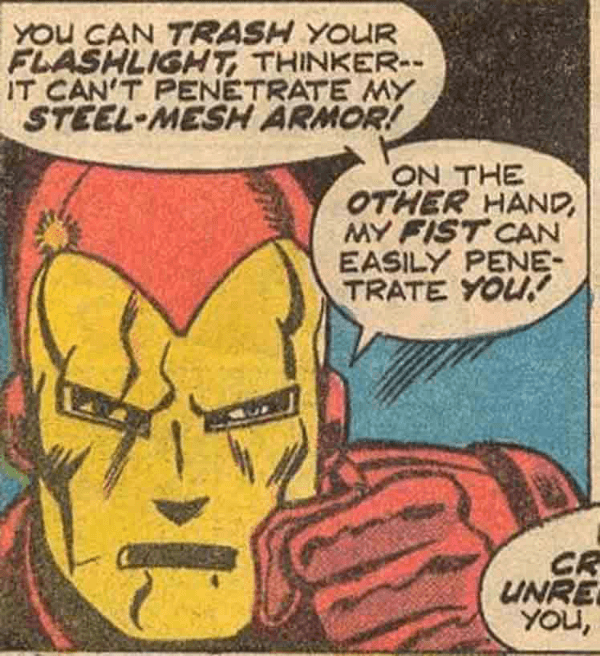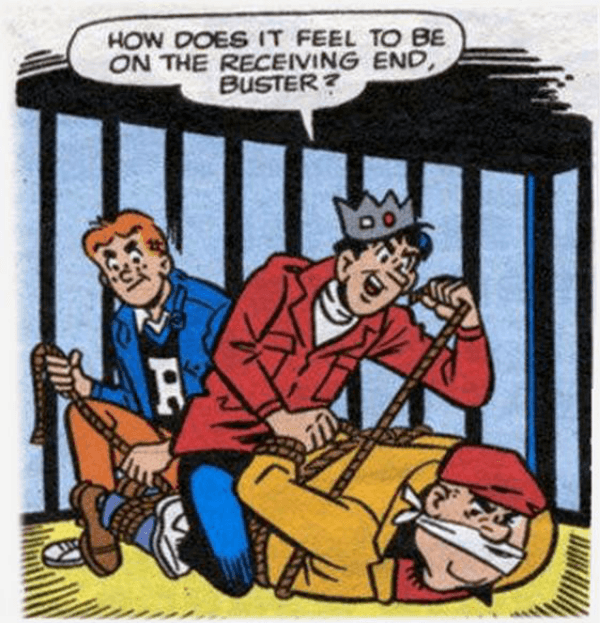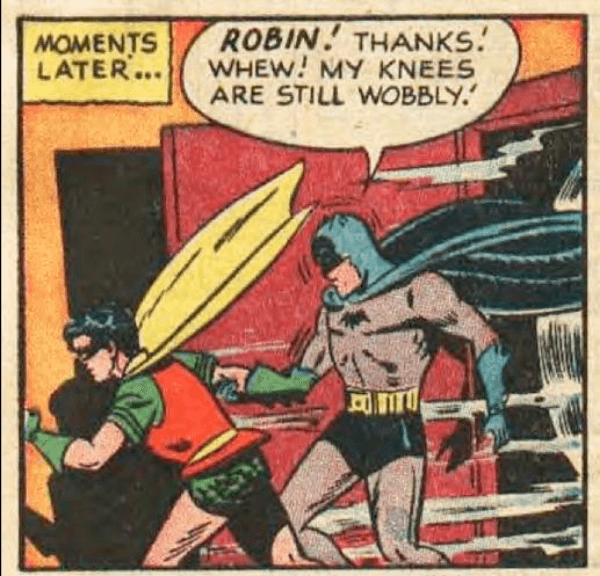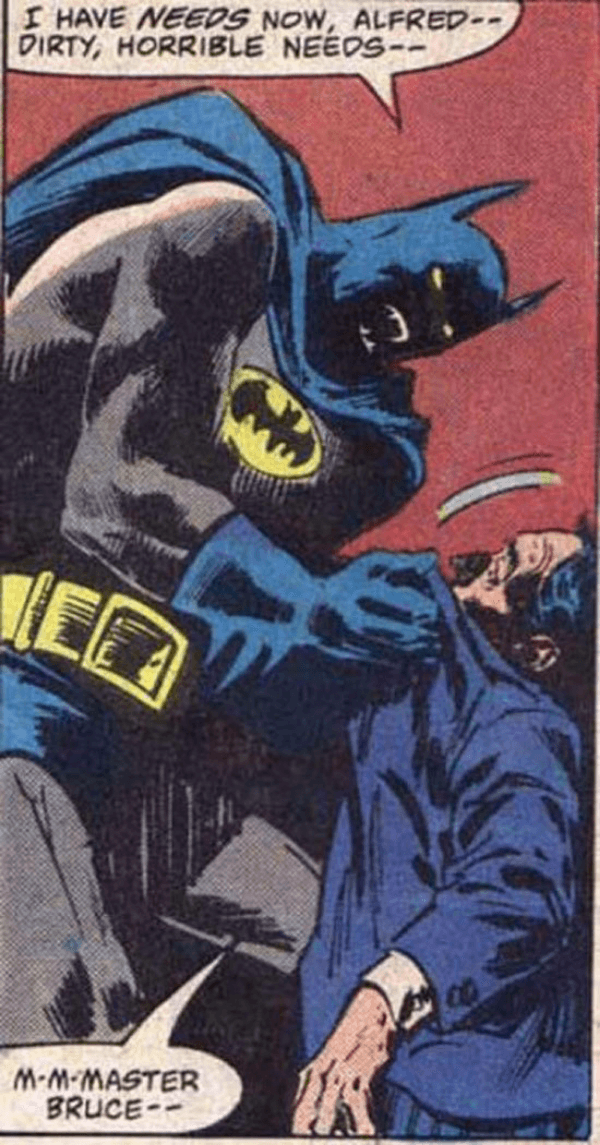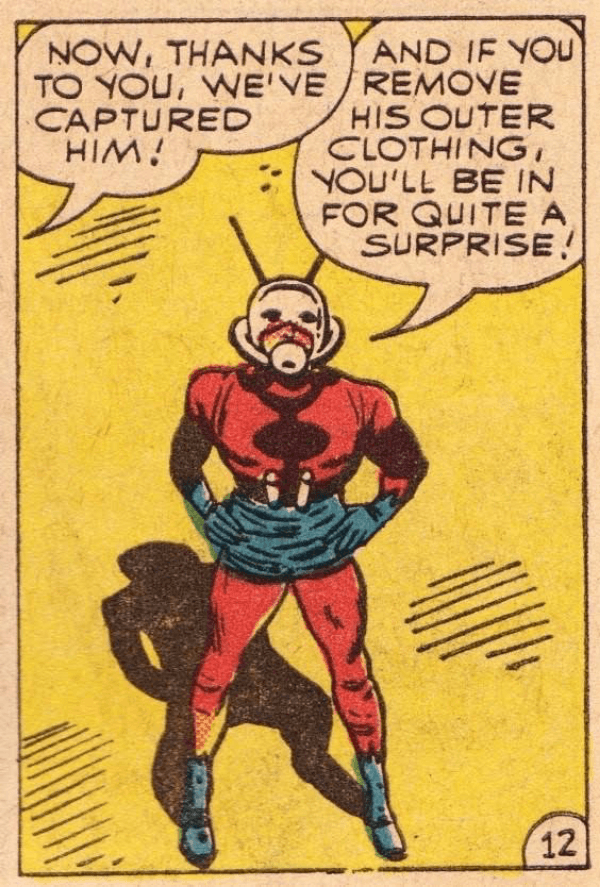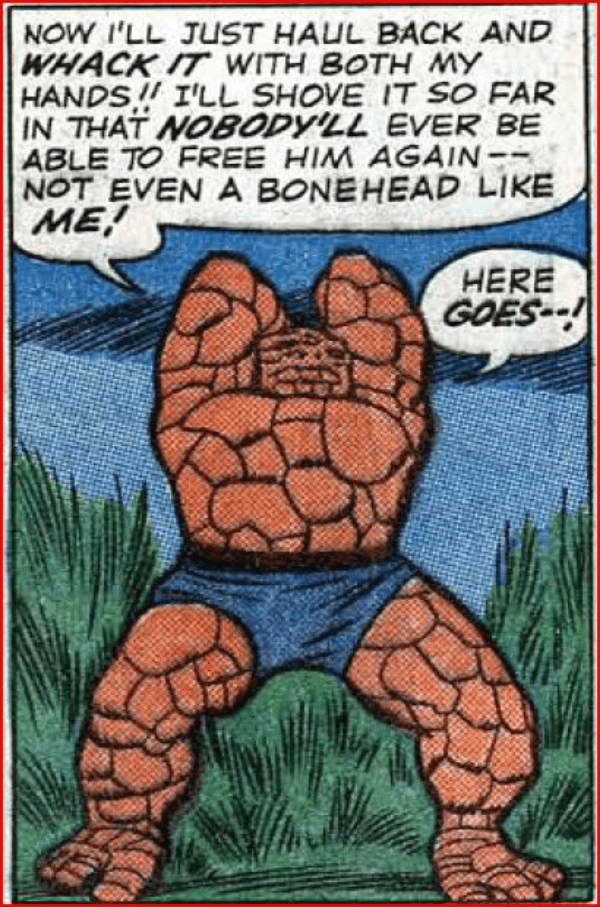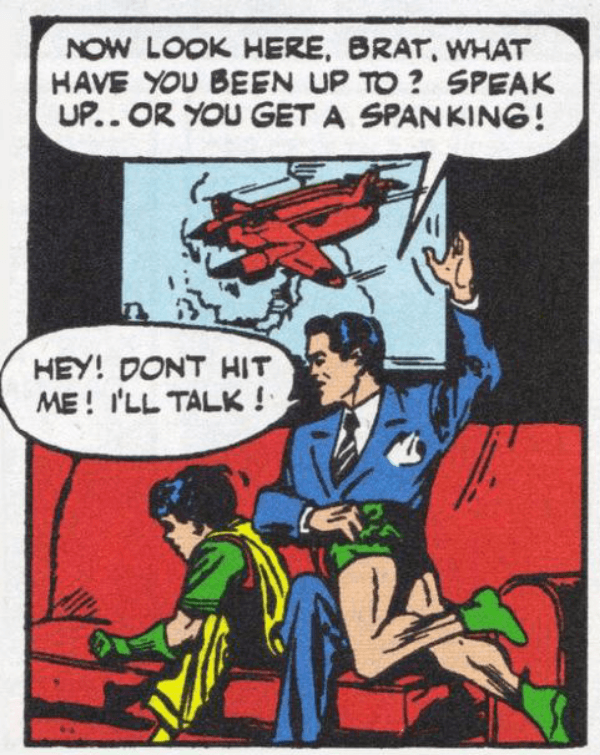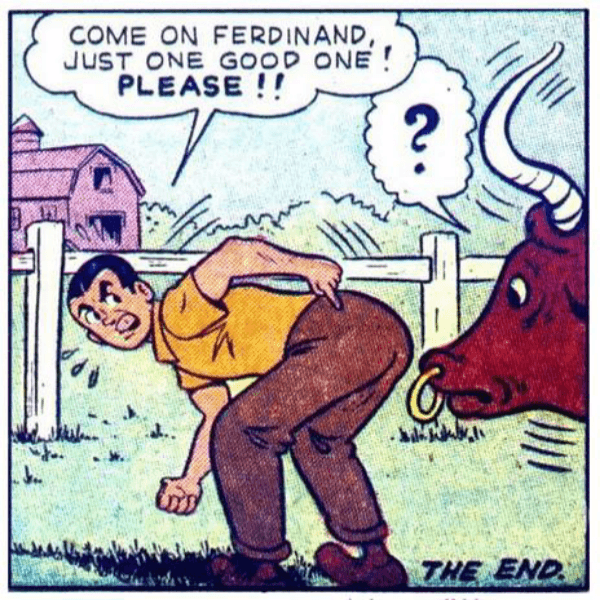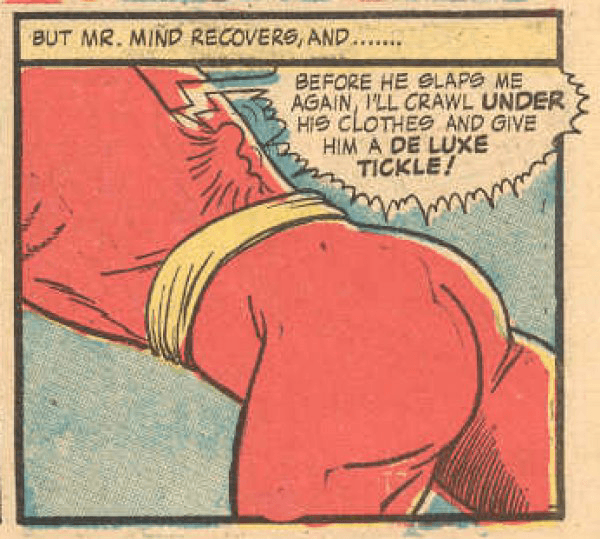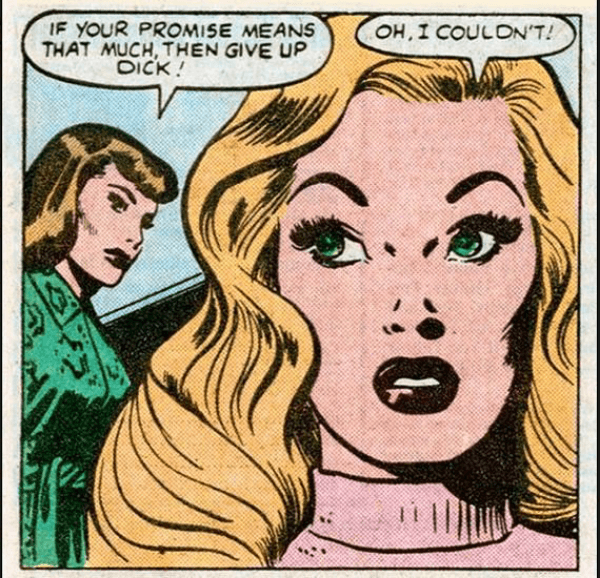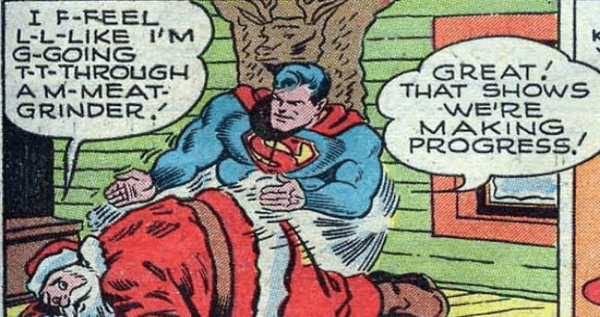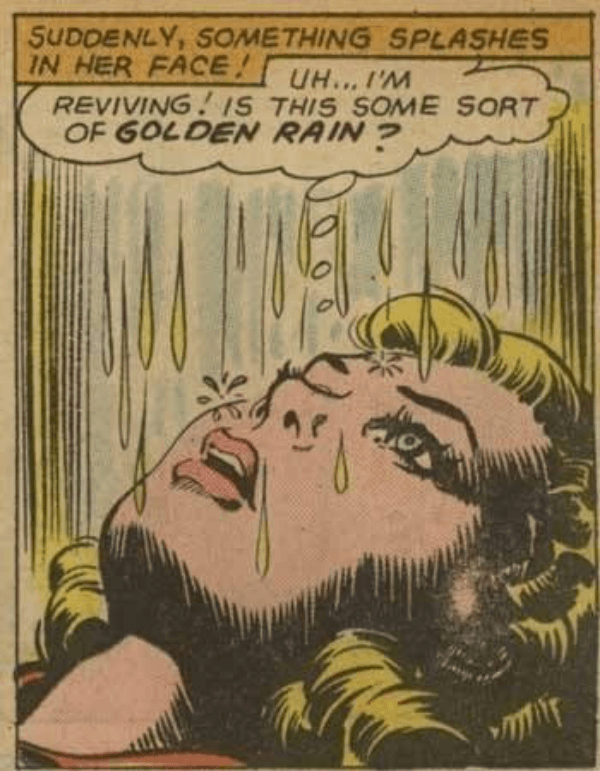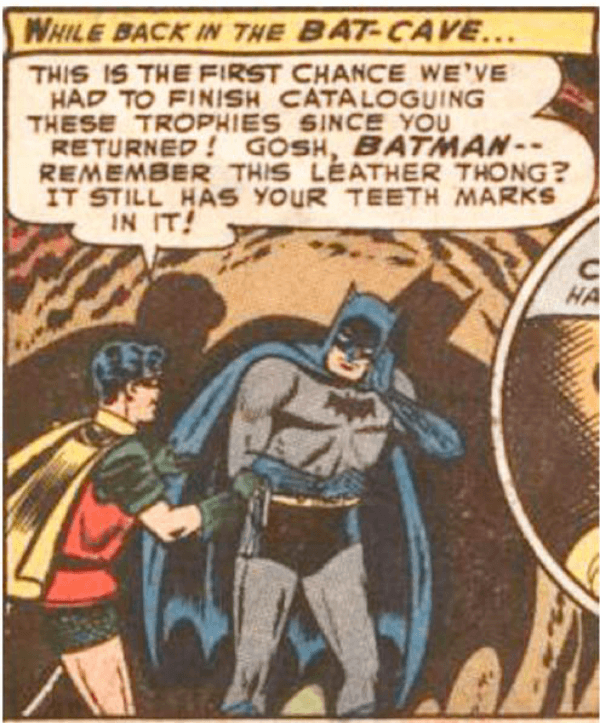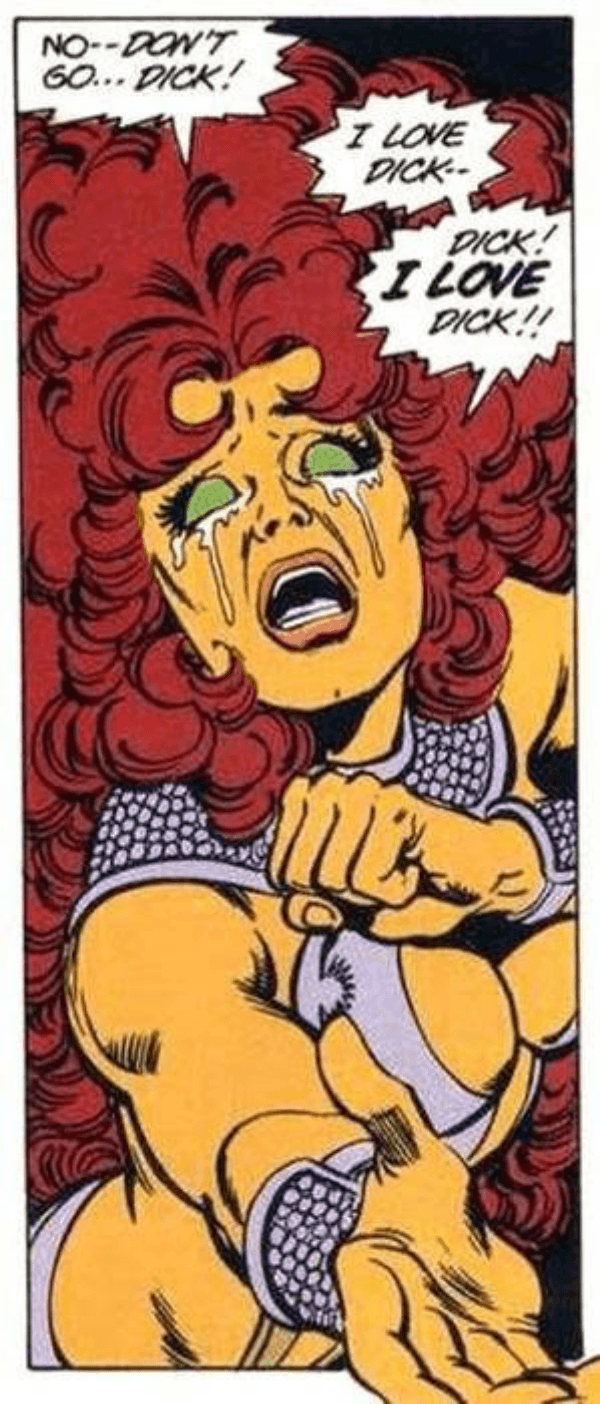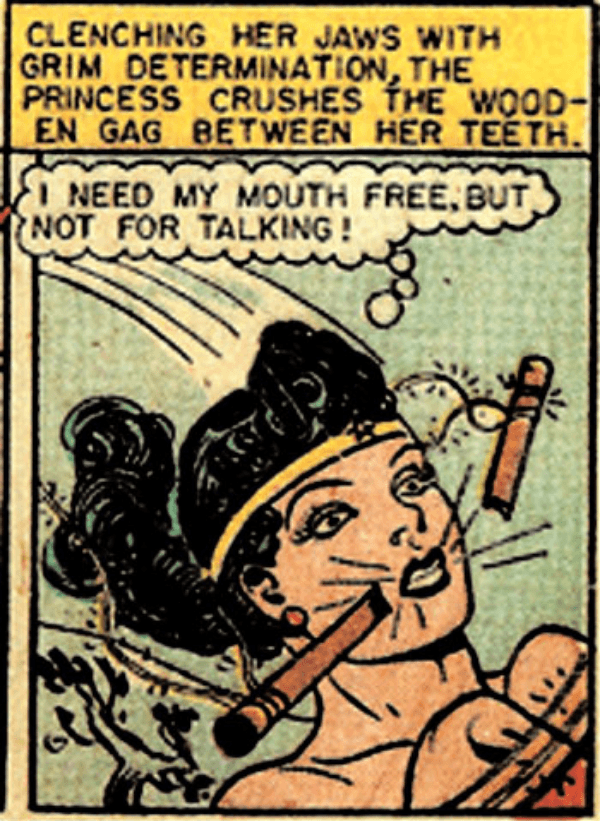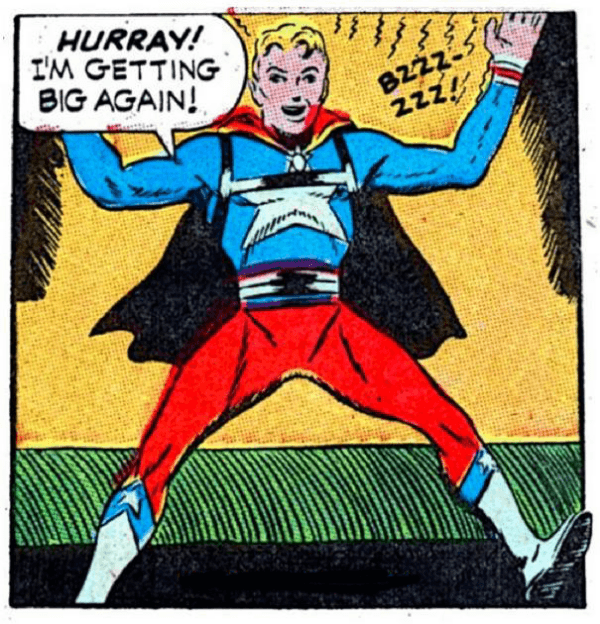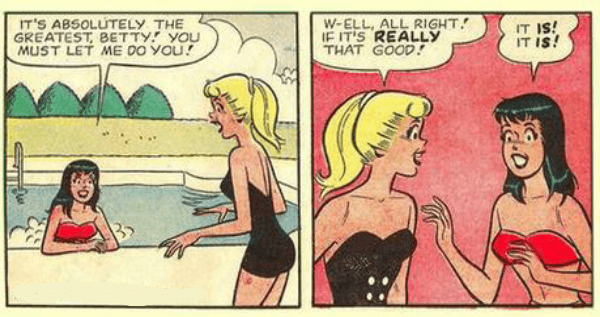 Who would have thought that a guy dressed up in a rubber bat-suit would be into kinky sex stuff?
Everyone always makes the obvious joke about the Flash finishing too fast, but no one ever considers his bomb oral skills.
Superman can bend a steel girder with his pinky but he can't break out of a simple closet.
"Batman, the Joker has put Viagra in the Gotham water supply! Reports of spontaneous erections are popping up all over the city!"
This guy must have been backed up for quite a while.
"I really hope that's just bird shit!"
TFW you hope that's a roll of quarters digging into your leg but then you remember that the guy you're dancing with owns his own washer and dryer.
It wouldn't be so bad if she could finish without coughing up a hairball in the process.
You don't have to tell him twice.
"This won't take more than a few seconds" has got to be the worst pick-up line ever.
That'll teach Spider-man to use a sock next time.
"Hmmm...I know I can lift like a bazillion pounds but I better grab my rape-rope just in case he puts up a struggle."
This is the reason why Wolverine is the best there is at what he does - PRACTICE!
Superman seems a little too eager for his spanking.
Meanwhile, in the batcave Chris Hansen and the To Catch A Predator crew are setting up their cameras.
It's funny until you realize that person on the receiving end of that SPOOOSSHH is probably dead now.
Fine, but have fun trying to get it back out afterwards.
Honestly? It feels pretty good.
Would now be a bad time to mention that Robin is technically Batman's son?
Would now be a bad time to mention that Alfred is technically Batman's father?
It's not clear exactly what's going on here but it looks like the Thing may be attempting to perform his own sex change.
"Bruce shouldn't I take my costume off before you punish me?" "No, it's better for me if you leave it on."
It says "The End" at the bottom but something tells us that this is only the beginning.
And thus the phrase "Slap and Tickle" was born.
The balls I could take or leave.
That's appropriate Santa because when he's done your backside is going to look like raw hamburger.
A panel from the comic Lil' Trumpy Goes To Russia.
"I actually don't remember that chum, I was hopped up on Four Lokko and bat-salts at the time."
Dick is love. Dick is life.
She means for eating and whistling and sucking dick you perverts.
He's happy about his raging chub now but lets see how he feels when he has to pee.
Betty and Veronica: The College Years
Thanks to Buzzfeed and Dorkly for some of the above images. For more on the subject, check out pictures that prove He-Man wasn't gay, Todd, and Arthur memes that are definitely not for children!