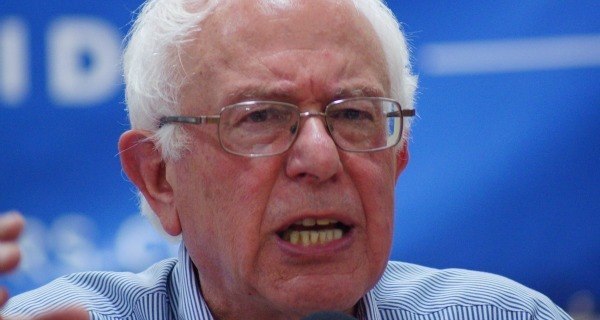 With the election less than a year away, voters everywhere are clamoring to learn more about the candidates that could eventually be president, and also Bernie Sanders. Here are some quick stats about the Vermont senator.
1. Refers to Burlington Coat Factory as "the coat factory."
2. Participated in the 1963 March on Washington, where he was set to deliver the famous "I Have A Dream" speech, but got cold feet.
3. Has turned down super PAC funding, at least until he sees how much those bumper stickers actually cost, aye yi yi!
4. Opposed military intervention in Iraq in favor of smoking weed and eating a pizza with Iraq.
5. Campaign slogan is "Feel the Bern," which doubles as an ice-breaker about his chlamydia.
6. Hatred of billionaires actually by-product of unresolved sexual tension with nation's wealthy.
7. Filibustered reauthorization of Bush tax cuts in 2010 to make up for missing original 2001 vote due to Fastball concert.
8. Attributes longevity to daily chugging of maple syrup.
9. Identifies as a socialist, mainly to score points with hot Swedish women.
10. Devising campaign strategy to persuade key voter base of Ben & Jerry's to manufacture his "Delectable and Unelectable" flavor.