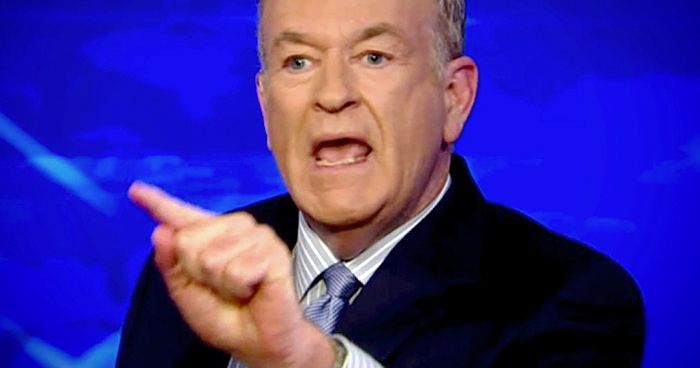 Two weeks after being fired from Fox news over allegations of sexual misconduct, Bill O'Reilly blasted both Fox News and his critics for treating him "like a common woman."
In a candid podcast, the former news anchor talked about being unceremoniously booted from his job of 11 years. "I was their most loyal and hardworking employee and they dismissed me like some feminist complaining about equal pay," he said. "I felt like a secretary from the 1950's, except if a VP thought I was attractive enough to get a slap on the ass, I'd have smiled and took it as the compliment it was meant to be."
O'Reilly went on to describe the hardship he was facing now that he was unemployed. "That $25 million payout from the network sounds like a lot until you factor in the cost of living. We're talking 'single mother' earnings," he fumed. "Last time I checked I hadn't popped out a bunch of kids I couldn't afford, so why am I being punished? At least those women got a nice dinner before they got screwed."
Despite the publicly humiliating blow to his career that perhaps "even a Planned Parenthood patient wouldn't deserve," O'Reilly has no intention of fading quietly away.
"I used to think activists were a bunch of crybabies, and until now I was 100% right," he said. "But for the first time ever there's a cause actually worth fighting for. I'm going to see to it that people like me are treated like the proud lecherous misogynists we are, just as God intended."
To learn more about the O'Reilly campaign check out #JustiveForRichWhiteGuys or visit his GoFundMe page.