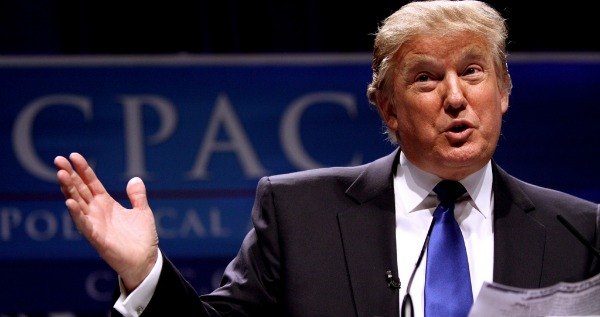 Though some might be shocked by what has been released of Donald Trump's tax records, according to records dug up from the late great Blockbuster Video, his rental returns are even more eclectic and terrifying:
They include, but are not limited to:
Kangaroo Jack
My Super Ex-Girlfriend
Saving Silverman
Ladder 49
Semi-Pro
You, Me, & Dupree
One Flew Over The Cuckoo's Nest*
Marley & Me
A Boy And His Dog
Where The Red Fern Grows
Old Yeller
Cujo
Beethoven
Amadeus*
Shanghai Knights
Land Before Time IV
All The President's Men*
Saw II
Saw IV
Black Sheep
The Shawshank Redmeption*
American Wedding
Braveheart*
The Graduate*
Rocky V
V For Vendetta
Eight Men Out*
Weekend At Bernies
Citizen Kane*
Cannibal Holocaust
When his local Blockbuster closed, Trump had over 100 movies still out, including:
How To Lose A Guy In Ten Days
Failure To Launch
The Wedding Planner
Fool's Gold
Sahara
Hairspray
Get Shorty
Junior
Twins
Jingle All The Way
Diner
American Graffiti
According to Blockbuster employees who frequently dealt with Trump, he was not a model customer. "He rarely rewound the VHS tapes he rented," claimed a former Blockbuster employee who requested to remain anonymous. "And he frequently left scratches on DVDs, Maybe because he couldn't comfortably hold one using just one of his tiny hands."
Can we trust a man with a Blockbuster rental record such as this one? This writer certainly thinks not.
(*denotes that the film that was returned without having been opened)