If you're concerned about the state of humanity as a whole, do not proceed any further. For the rest of us, enjoy a laugh and a wince at some of the dumbest things to ever happen on the internet: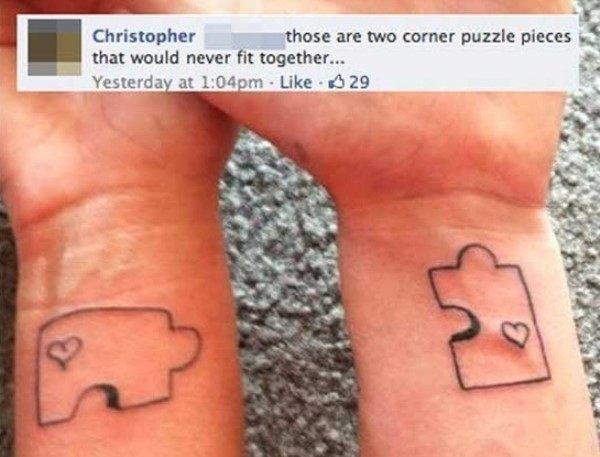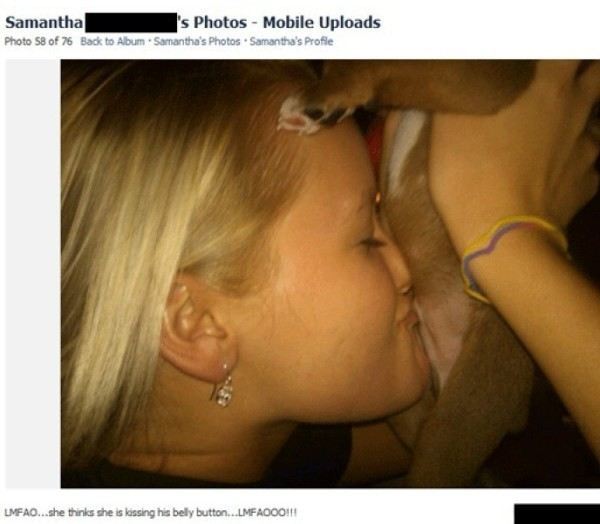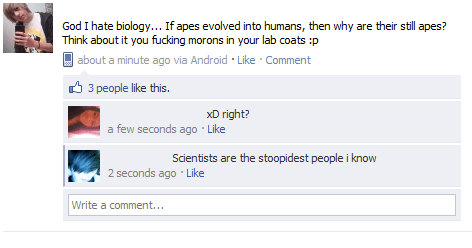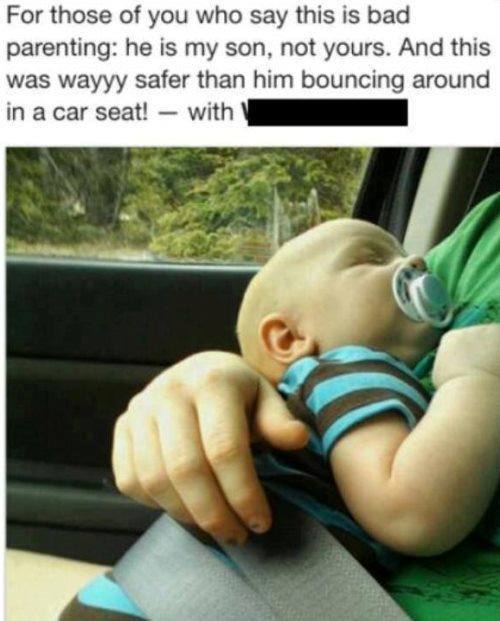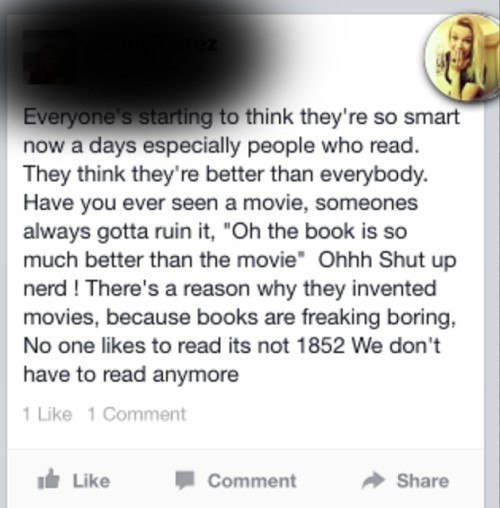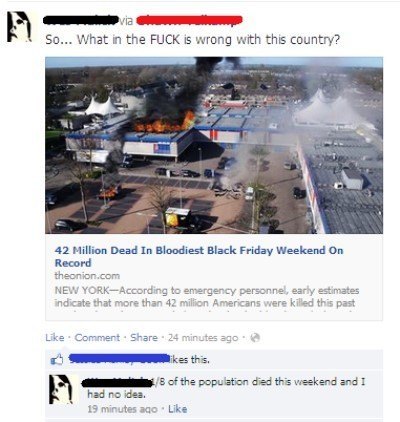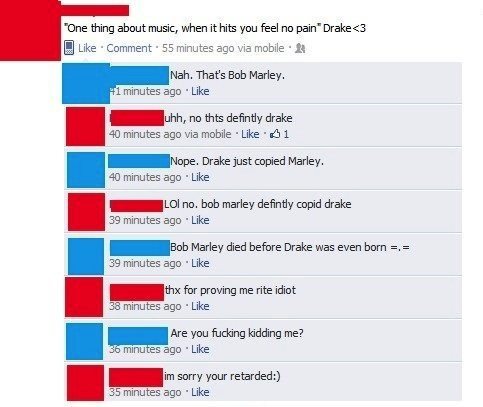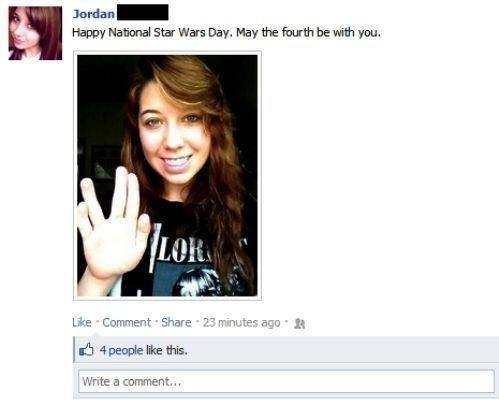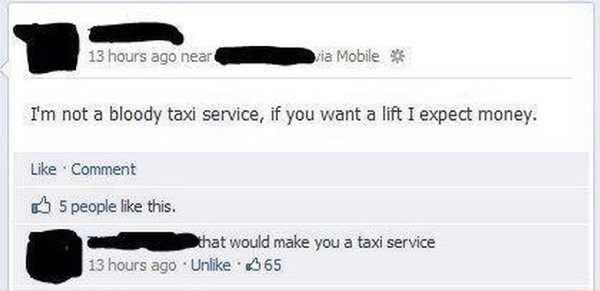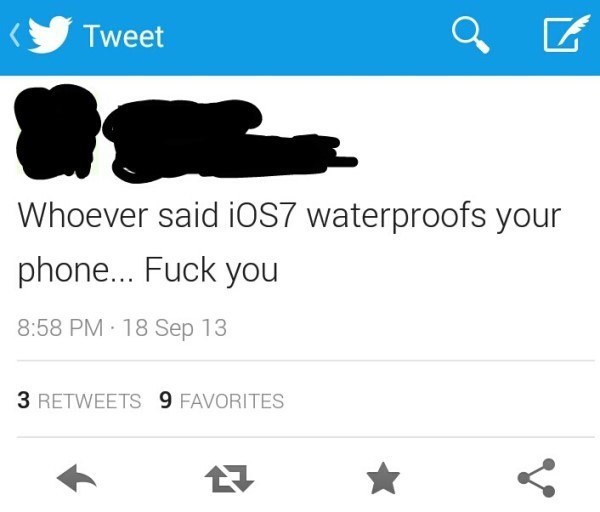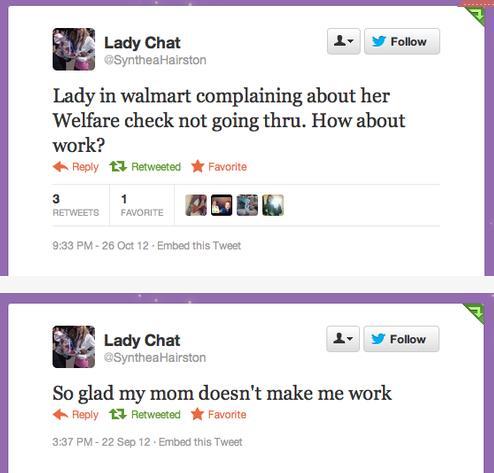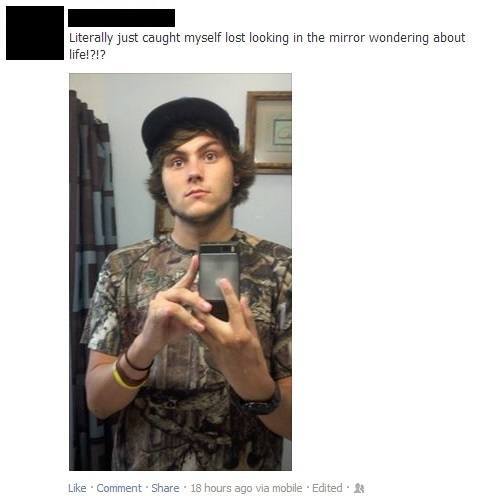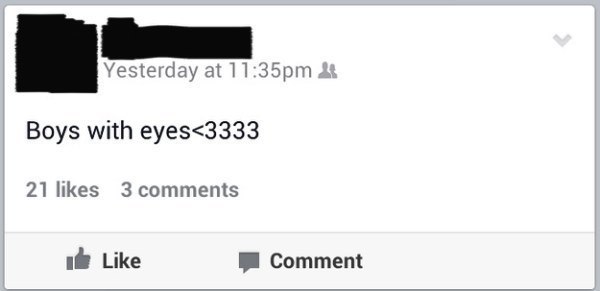 This Is Not Going To End Well
Bring Your Kid To The Club Night
Non-Fiction Hunger Games
The Worst Instagram Picture Ever
The Holler Coast
The Puzzle Pieces That Don't Quite Fit
Colon Blast Cologne
Who Seriously Thinks Squirrels Are Reptiles?!?!
This Is Why You Don't Insult Your Mom On Facebook
Oh... Oh Dear God No
Scientists: The World's Stupidest People, Confirmed By This Guy
Languages: How Do They Work?
Best Parent Ever
Books Never Made Anyone Smart
You Can't Help But Laugh...
Possibly One Of The Dumbest Things To Ever Be Said
A True Romantic & Scholar
Dumbest Things: How Do Gay People Work?
The Onion Is Confusing
Why Pay When The Car Does It Naturally?!
I Weep For This Generation
Dumbest Elevator Ever
This One is Actually Kind Of Cute
Foot In Mouth Syndrome
Dumbest Yahoo Answer Ever
The iPhone, Still Not Idiot Proof
California, The 39th State Of Canada
Saddest Valentine's Day Ever
A Very Stupid Tweet
America, Ladies And Gentleman
What Does BRB Mean?
Bae Caught Me Wondering
So Deep
What About Boys Without Eyes?!
Life Before Maps
Getting Called Out By Mom
Extinct Yeast
Totally Not A Pyramid Scheme Letter
Beautiful New York City
Sage Advice: DIY Dog Cremation Is Not A Good Idea
Have a blast seeing the dumbest things ever? Then check out the dumbest Facebook posts and the seven funniest Facebook statuses ever!