Oh Facebook users, you never miss an opportunity to amuse us endlessly. We present another awesome collection of wins, fails, and everything else in-between:
Asian Gangs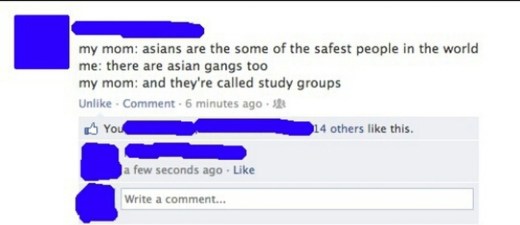 <
Dads and daughters should not be Facebook friends
Everyone should know this!
Straight Through The Attic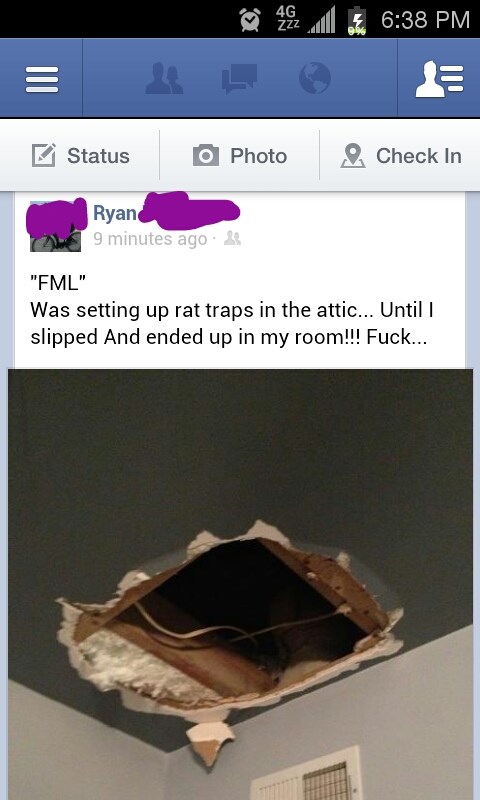 Accidental Foam Party
Girls are not that complicated
Multi-Tasking?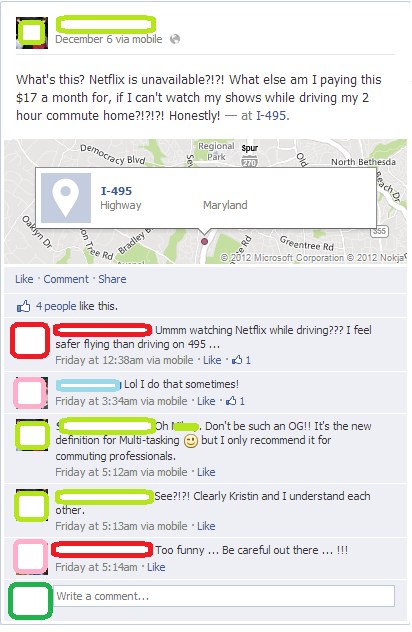 Public School Systems In A Nutshell