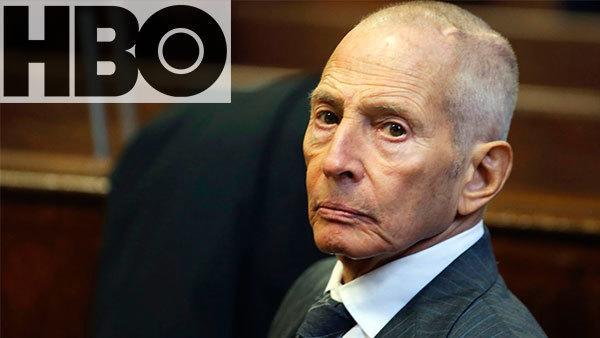 After its incredible success with The Jinx, the serialized documentary about Robert Durst, HBO has ordered 12 more murders from the visionary real-estate-mogul-turned-serial-killer for its fall lineup. This is an incredible vote of confidence in a new series, but unsurprising considering the network's history of supporting projects it believes in creatively.
While The Jinx's ratings are fairly modest, murders have impressive traction in pop culture, rivaling that of its peer, Girls. "When we first conspired with Robert, we didn't know it would have such a payoff," said the show's executive producer. "We thought we were just weirdos who loved cold-blooded murder, but it turns out that all of America does too."
Mr. Durst wasn't anticipating the show's success either. "It's been crazy. I really just began murdering as a personal hobby. I wasn't doing it for the fame or fans. I shoot and dismember people because that's what I do," he said. "The fact that audiences are connecting with it on this level has been a total surprise."
Needless to say, Mr. Durst will be quite busy plotting and carrying out his new murders over the next few months. "We've been so impressed with Robert's dedication to this project. It's a lot of work, but we are fully confident in his ability to produce 12 more by the end of the summer," said an HBO executive.
"It's been great to hear fans' reactions and be out there promoting the show," added Mr. Durst. "But I can't wait to get back to kidnapping and chopping people up into pieces."
With the wild success it's seen, The Jinx will not see the axe anytime soon—only unsuspecting victims of Robert Durst will.
If you enjoyed this Runt News article be sure to check out: KKK Sues Oklahoma Fraternity For Stealing Trademarked Racism.