Kids are artists in the same way your cousin Felix is "working on a screenplay" — there's just no good way to tell them their dreams will never pan out. At least kids, however, land on an accidental masterpiece sometimes. Their drawing of a giraffe might not be good art, but it does look like a giant dick, which is at least hilarious.
Enjoy these thirty-five accidentally inappropriate kids' drawings that you might not be able to hang them on the fridge, but we can at least post them on the internet: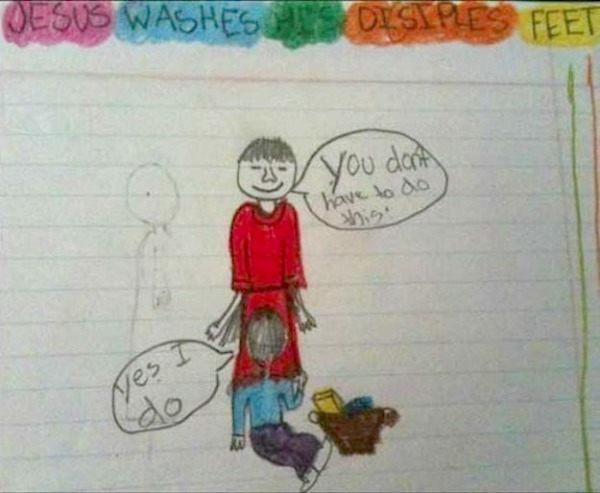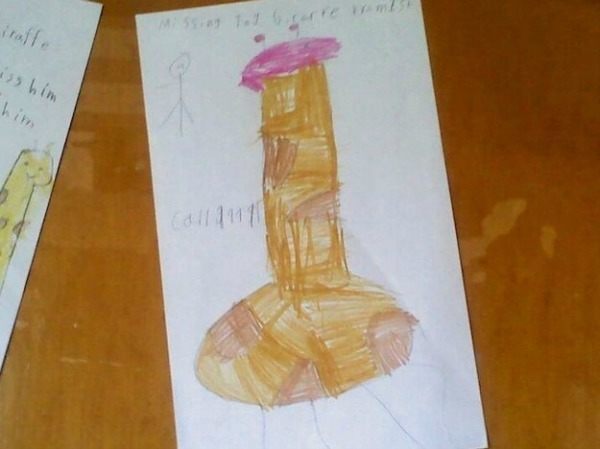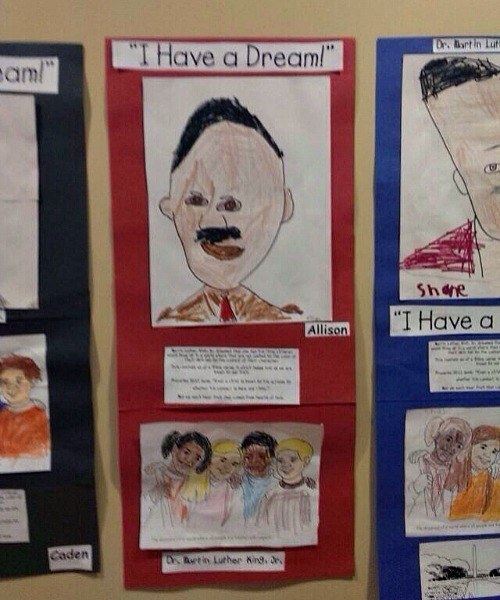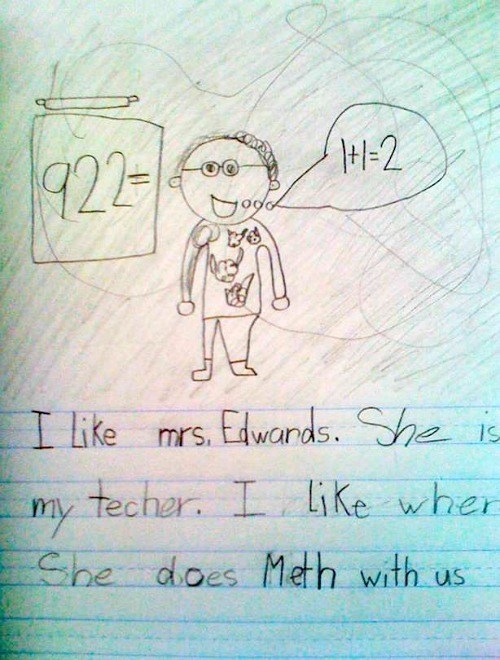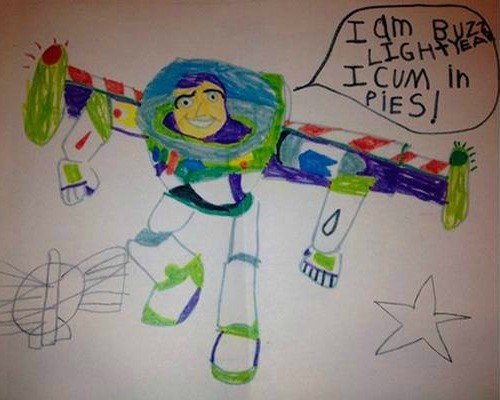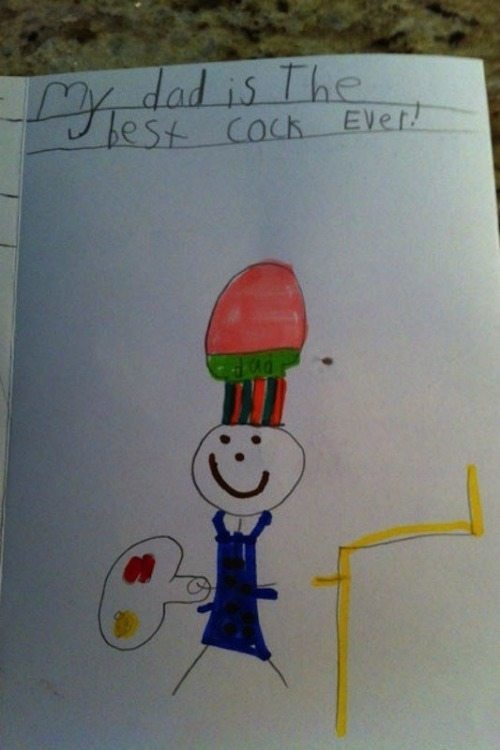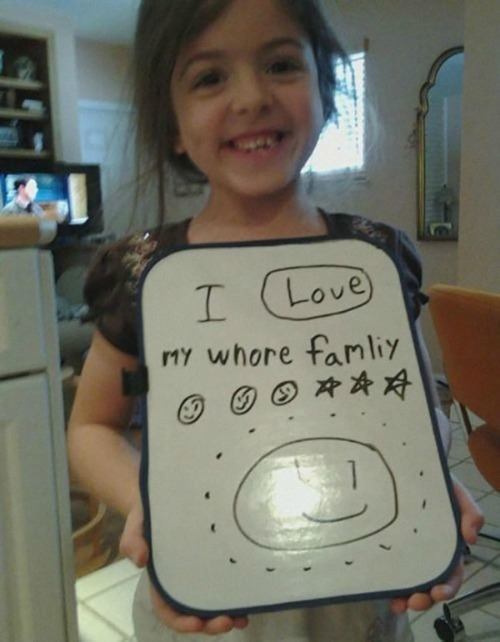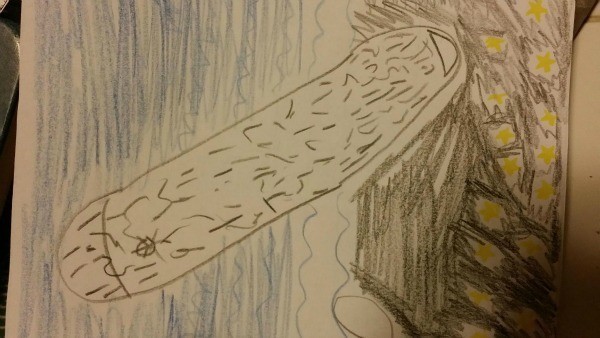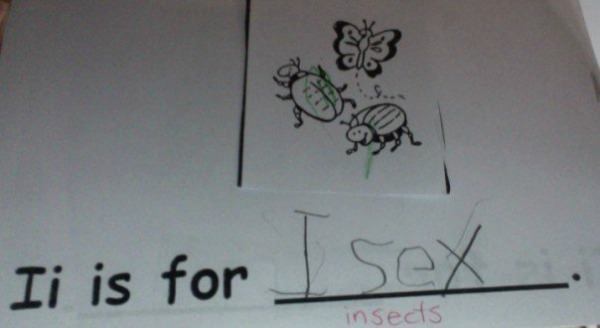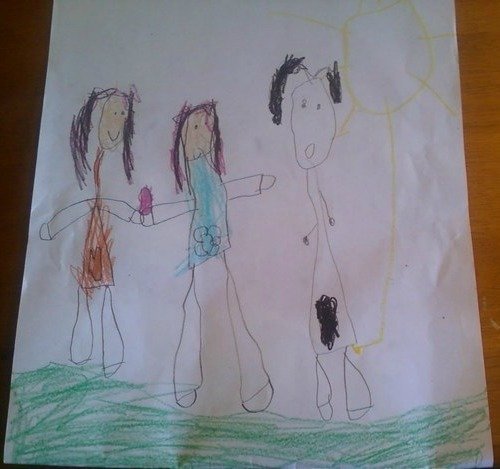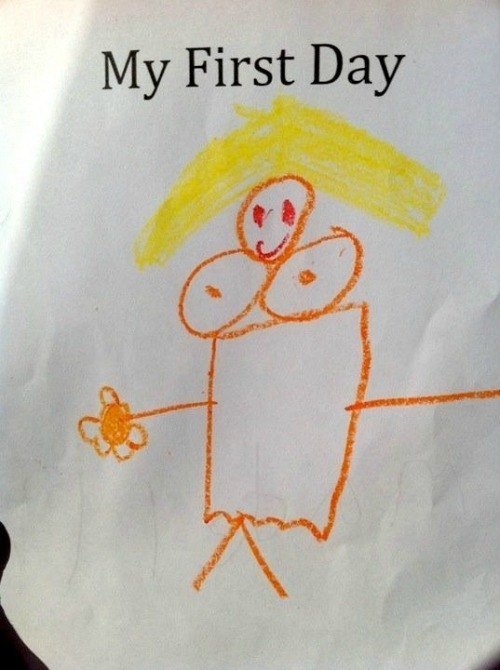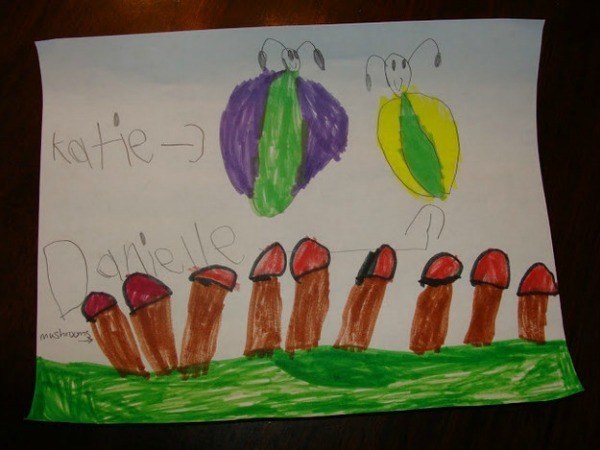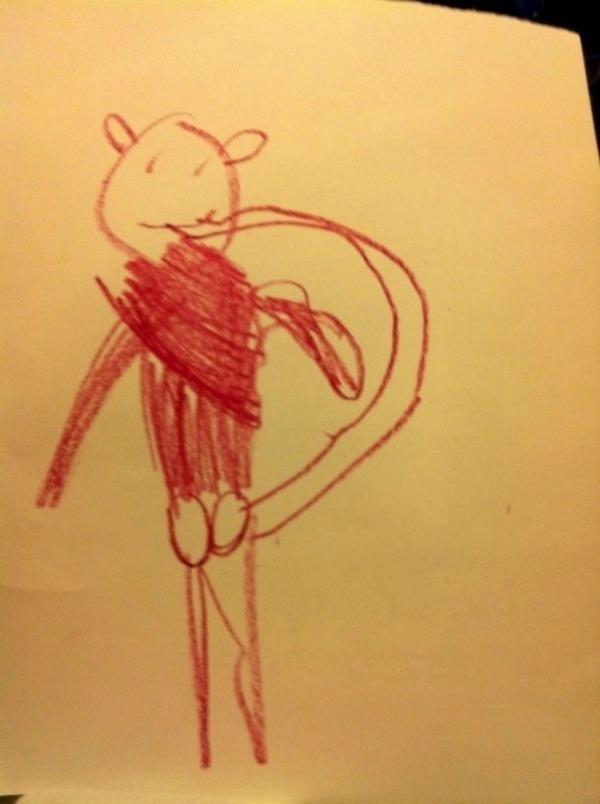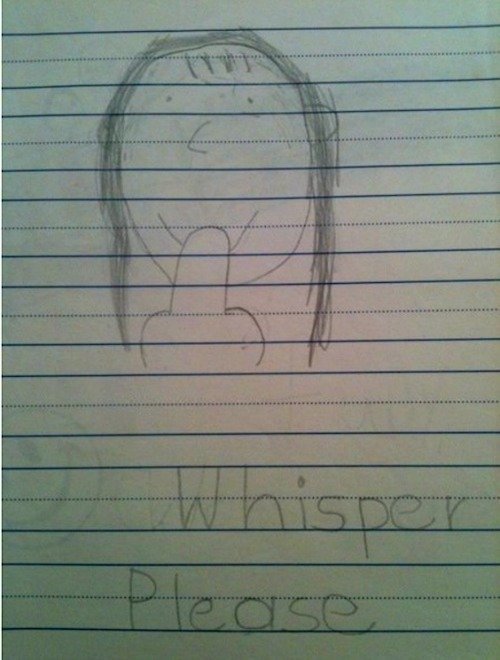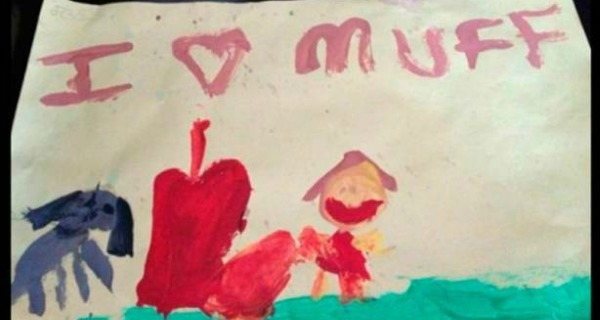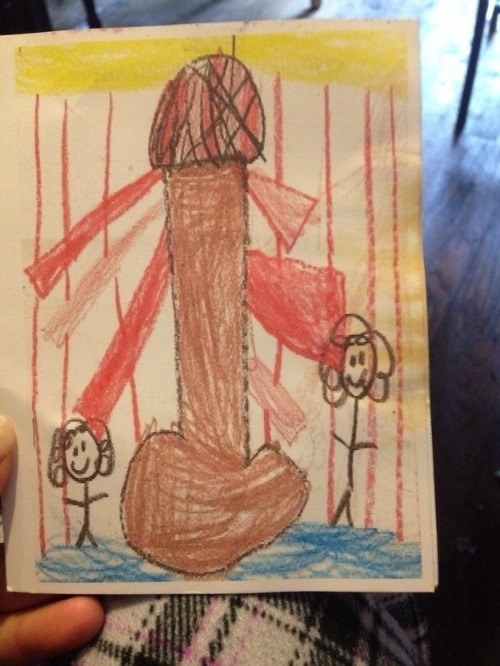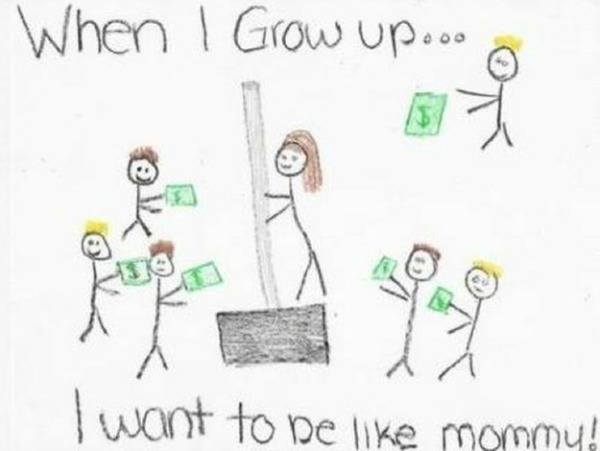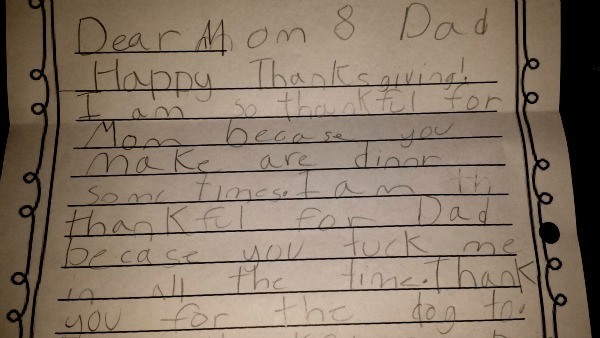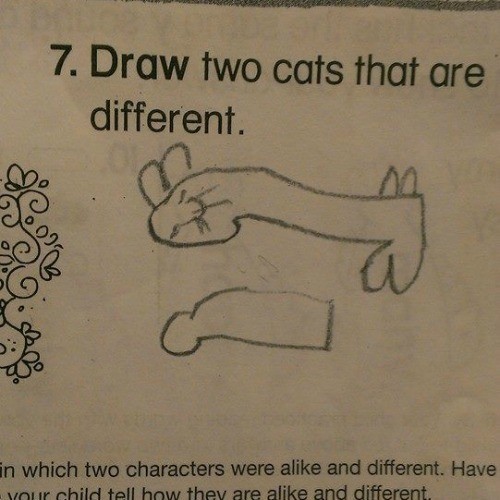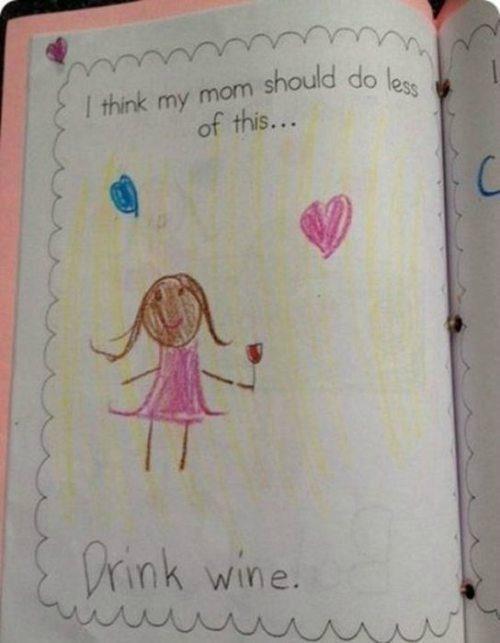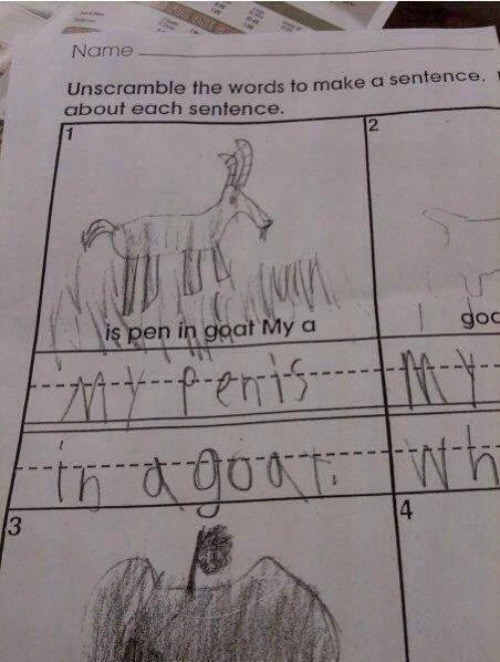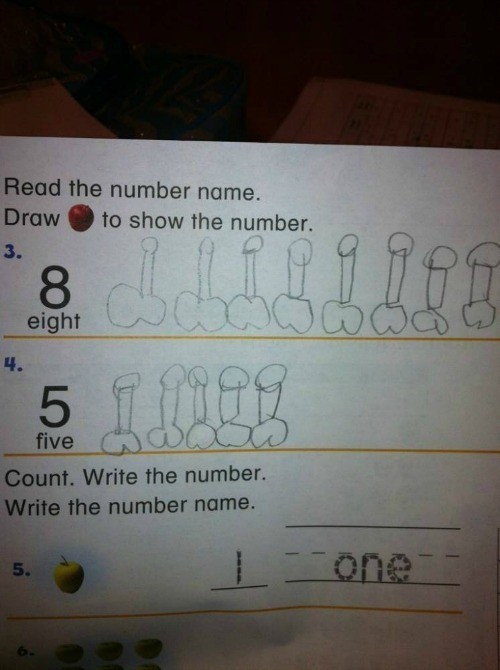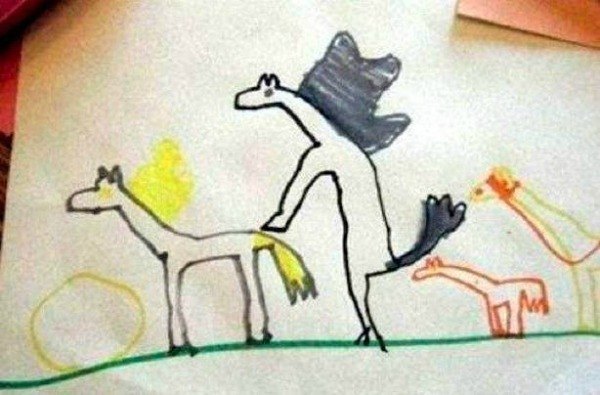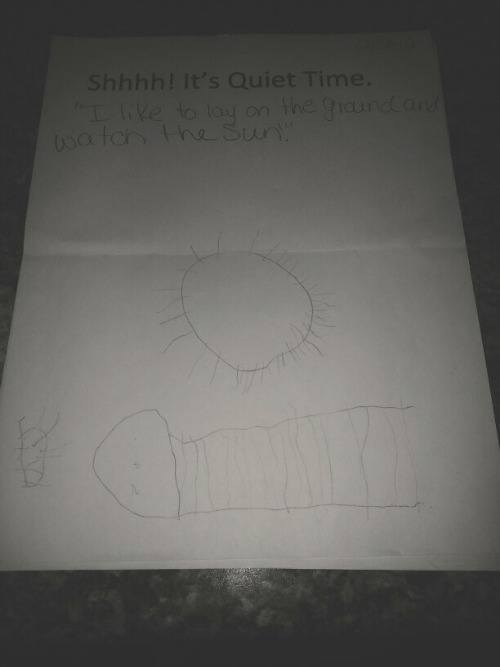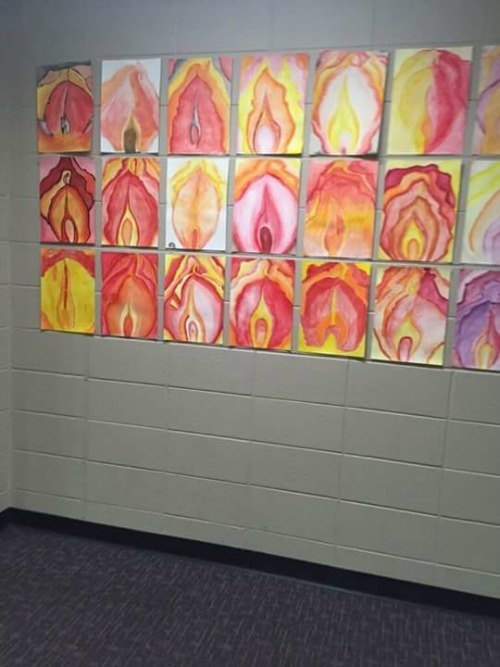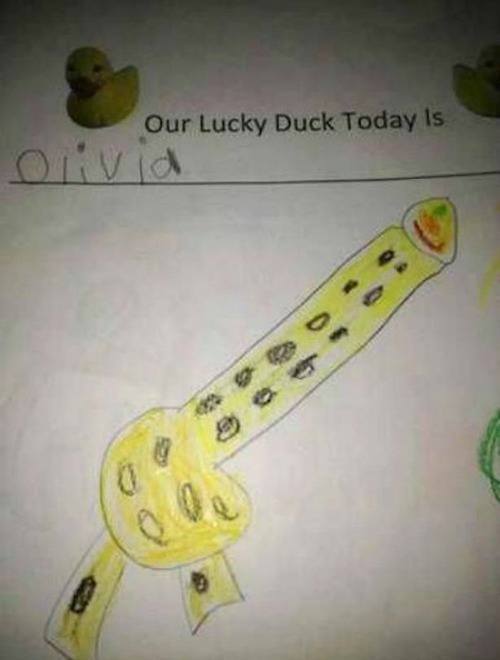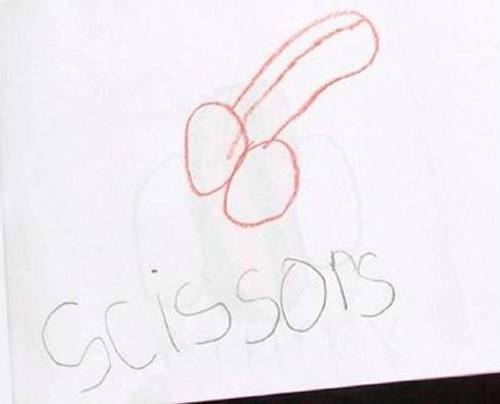 In fairness, the kid wasn't wrong.
Jesus' disciple looks a liiiiiiiittle too happy about "getting his feet washed."
If this turns out to NOT be a giraffe, someone needs to see a doctor ASAP.
I hope somewhere, Hitler knows he ended up on an inspirational poster featuring happy, diverse, multi-ethnic children.
And the highlight of my second grade year was when Mrs. Giniatta cried about her divorce. #jealous.
Why does everyone always feel the need to tell me their darkest shit immediately upon starting a conversation?
He can throw this in his dad's face during his teen years while screaming, "And you've ALWAYS been a dick head!"
Awww, and we LOVE our whore daughter too, Melodie!
This was supposed to be the Titanic hitting the iceberg, but really it just looks like someone is in DIRE need of a wax.
"No bitch, I meant 'I Sex', stop labeling my art!"
Pictured: Two children, and their best friend, a porn star from the 70's.
This kid's drawing of his teacher clearly shows where his attention was aimed on Day 1 of school, and it was not on learning the alphabet.
It's the teachers who helpfully label the penis-mushrooms who really go the extra mile.
This adds a whole new meaning to the phrase, "Gettin' some tail."
I hope this actually got posted on the wall.
The instructions just make this 10,000 times creepier.
Either her dog was named "Muffin" and got cut off by the end of the page, or she's a lesbian by 2018.
Either this is a lighthouse, or...or...no, we've got nothing.
"Bring your child to work day" is always an event in this household.
This kid is one second glance away from pointing to the sensitive areas on a doll.
To be fair, those cats are pretty fucking different.
Hey man, whatever it takes to put out the fire.
Ok but to be fair, this is the definition of a leading question.
"And yet you can't even manage to text me back" - The Goat
How do you like them penises? Uh, I mean apples?
Someone took an eventful trip to the zoo with mom and dad!
Captions are God's gift to horrified parents.
Georgia O'Keeffe would be proud of these "candles."
Someone overheard a conversation they weren't supposed to between Mommy and Daddy.
God giraffes, why you gotta be so phallic?
LEGS! Ah. Yes. Those are legs.
You know, it's been a really hard year you guys, but I must say I had a fantastic weekend due to that demon not following me to the park again.
It's not so much that you shouldn't run with scissors, as that you can't.
The person who wrote this book knew exactly what they were doing.
Thanks to Buzzfeed and Metro.co for some of the images used in this gallery.
Enjoy this gallery? Then check out brutally honest kids notes, bizarre Christmas list requests, and hilariously passive aggressive notes!