No one likes shaving: it takes too long, razors cost an arm and a leg, and you always end up cutting your face to shreds. But now you can say goodbye to razors for good with this life hack! Using only a lighter and a few other household items, you'll be able to burn away those pesky whiskers in no time, leaving behind a face as smooth as a baby's bottom—permanently.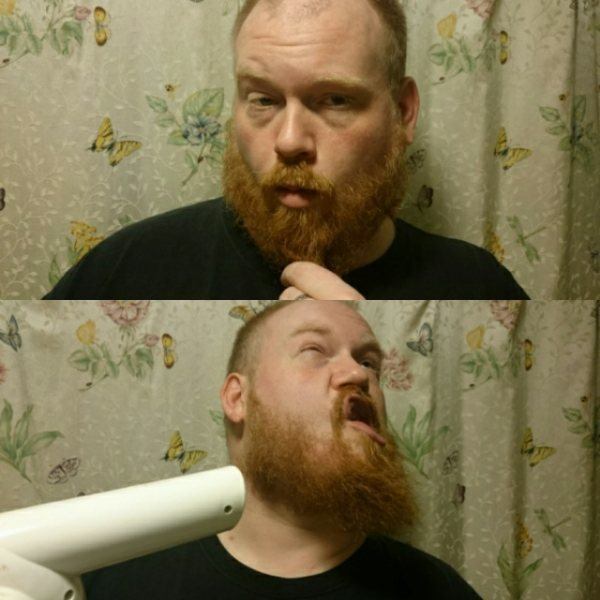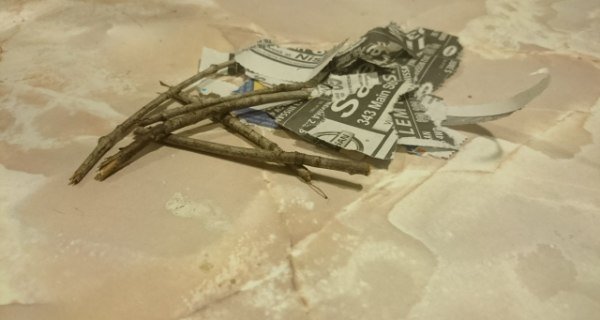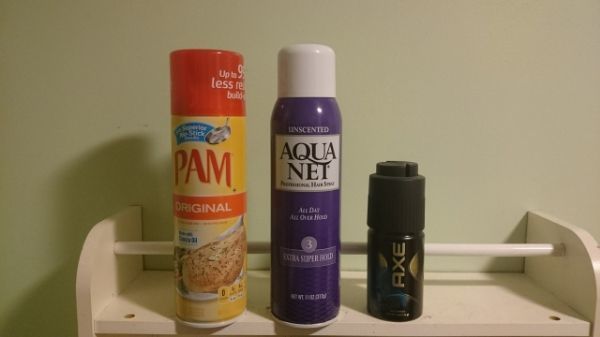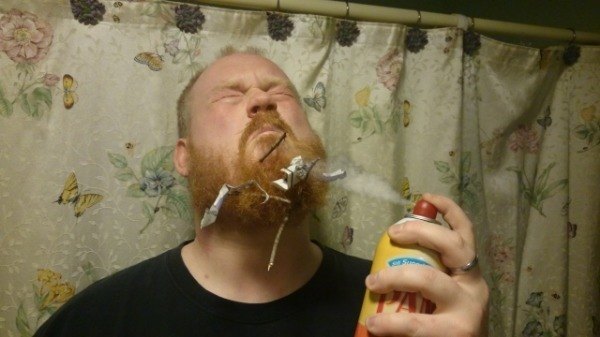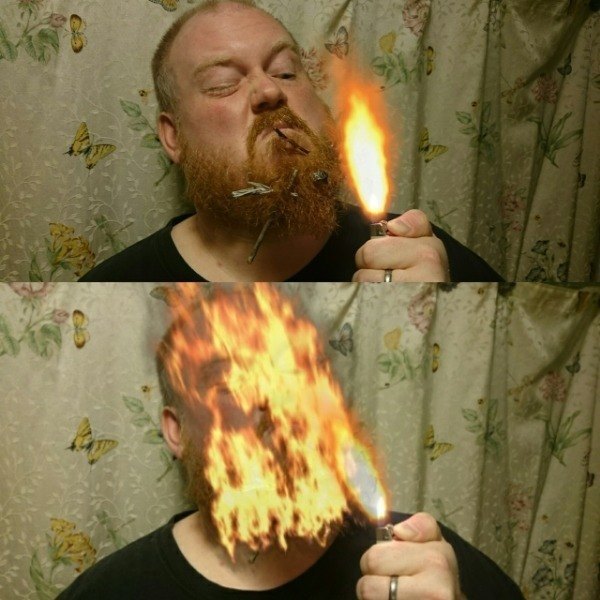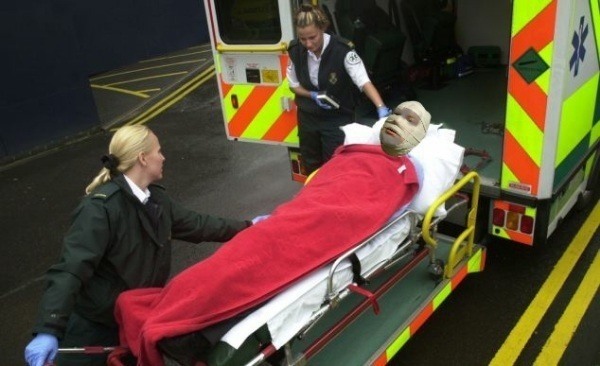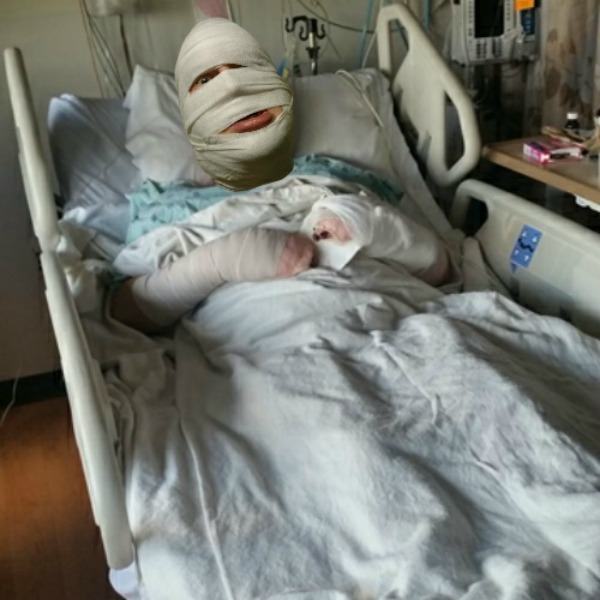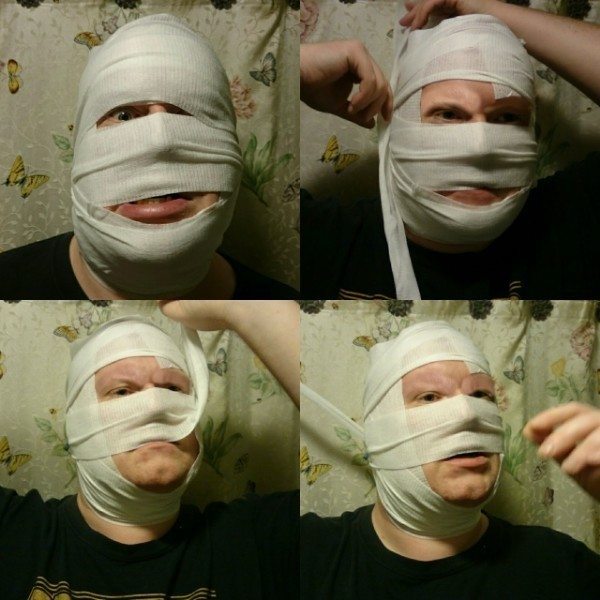 Wash And Dry Beard
The first thing you'll need to do is wash your beard, since clean hair burns much easier than dirty hair. Next, you'll want to make sure it's nice and dry. I suggest using a blow dryer but remember to use the low setting—no need to burn your face more than you have to!
Gather Kindling
Just like a campfire, your beard is going to need a little bit of kindling to help it get going. I use twigs and crumpled up scraps of newspaper for mine, but feel free to substitute dried leaves if you don't have any newspaper handy.
Apply Kindling To Beard
Now insert the twigs and newspaper into your beard. I usually try to weave them into the hair, kind of like a basket, to make sure they stay in place.
Spray Face With Flammable Substances
Next, you'll need to coat your beard with something flammable. Some people swear by gasoline, but I don't recommend it, since it can easily drip onto your clothes and stain them. Instead, I use a mixture of three different aerosols: Axe body spray, Aqua Net, and Pam.
Quick Tip!
When applying, stand near an open window and shut your eyes tight before spraying. This is a really effective way to make sure you don't go blind.
Light Beard On Fire
Grab your lighter (I use a regular Bic disposable, but any lighter or match will do), ignite it, and carefully move the flame towards your beard. The hair should catch fire immediately upon contact, quickly spreading to the rest of your face. If you feel a searing pain worse than any agony you've ever experienced, you've done it right.
Call An Ambulance
At this point, you or someone you love should probably call an ambulance. I prefer American Medical Response (AMR), but it doesn't really matter. When your skin is literally melting off your bones, you don't have time to be picky.
Spend a Month In The Burn Ward Of Your Nearest Hospital
The multiple skin grafts and physical therapy will take a while, so expect to spend at least a month in the hospital. What's left of your lips will be too sensitive to move for a few weeks, but you'll get used to the feeding tube sooner than you think. Tip: After I'm back on solids, I usually have someone bring me Wendy's because I can't stand hospital food, but any other fast food chain will work, too!
Remove Bandages
When you finally return home, carefully peel the bandages off of your face. The gauze may stick to your new skin in some spots, so go slowly and avoid ripping off any newly formed scabs.
Marvel at your silky smooth face!
You did it, there's no sign of that beard! Sure, you also burned off your eyebrows and all the hair on your head, but you can't make an omelet without breaking a few eggs. As an added bonus you can now go as a helmetless Darth Vader for Halloween!