What better time to search for a dog than when you're also searching for a job? You have all the time in the world to walk and train a new pup, and since you can't afford to go out anymore, you'll be home a lot to give a rescued pet the love, affection, and one-sided conversations it so desperately craves. Plus, you're already on the Internet, so what's a few more hours at two in the morning? Here are the most adoptable 10 dogs I found on Petfinder while hunting for a job!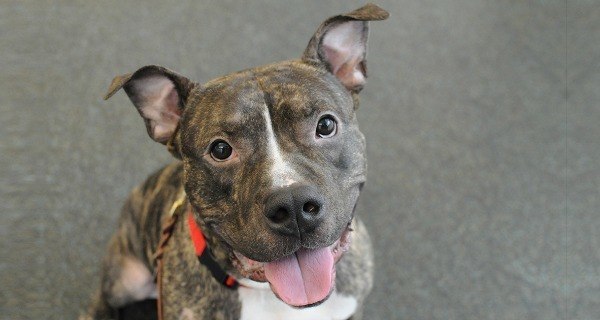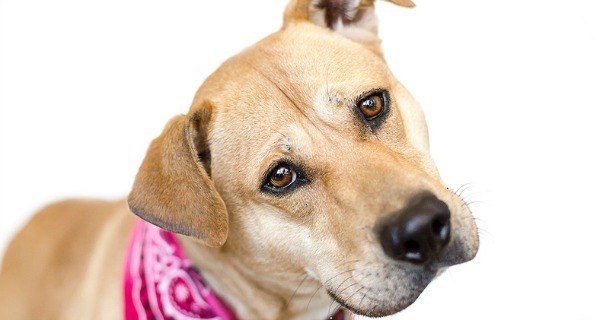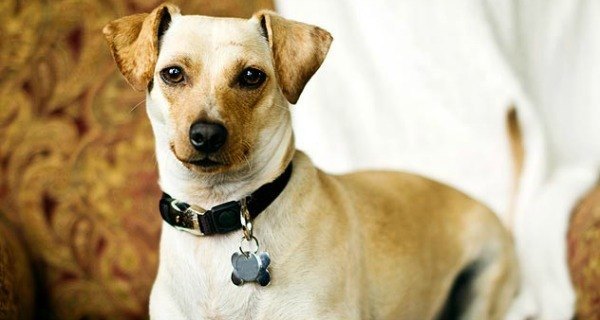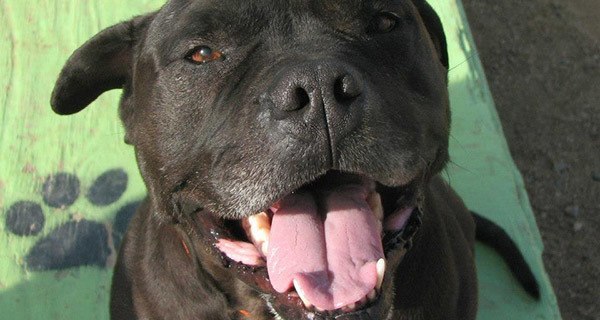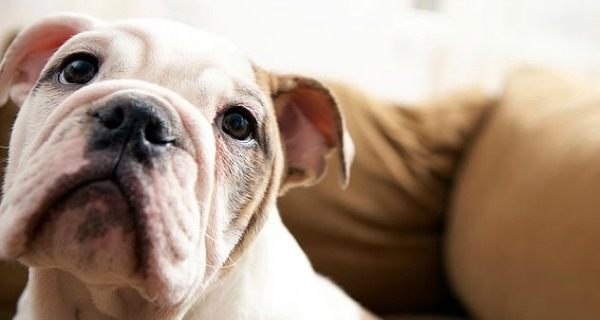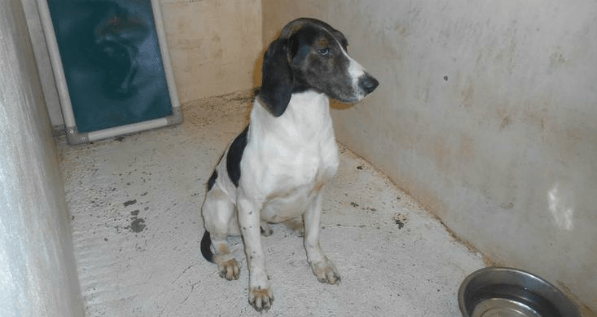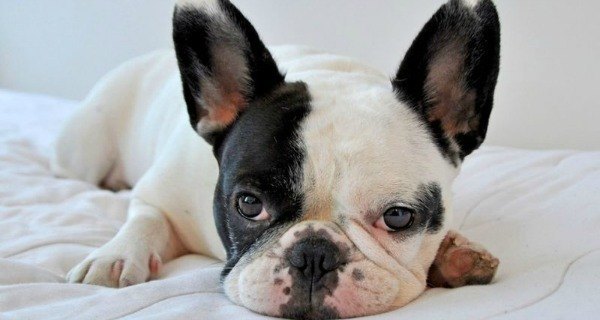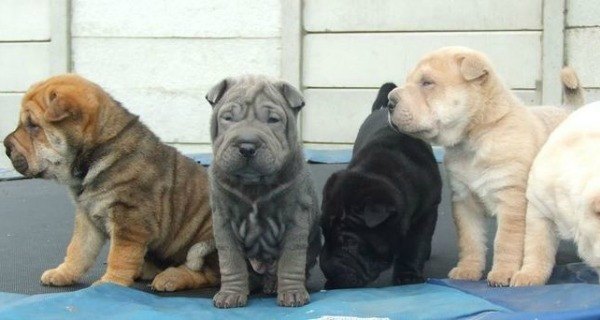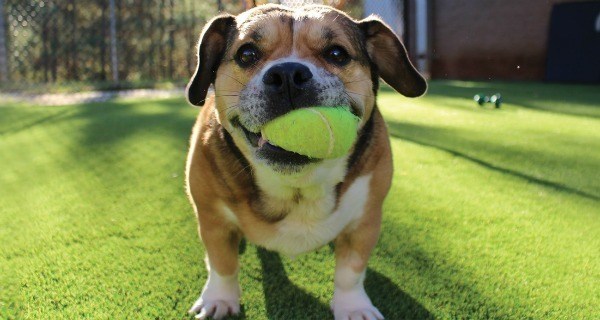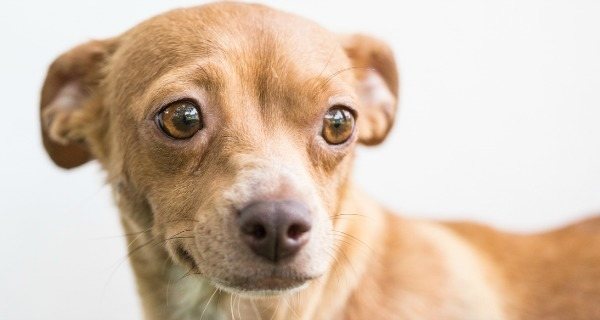 Pepper
Keeping the ol' resume and LinkedIn profile up-to-date is a process in and of itself, but one that can probably be handled in a quick and focused 20 or so minutes, which is exactly how I stumbled upon Pepper, a 3-year-old brindle beauty with a heart of gold, and also heartworms.
Lucky
I came across Lucky at about 3 am. Figuring out a way to avoid listing the six jobs I stayed at for less than two months back in 2009 is harder than those jobs themselves, which I wish I had known then. Lucky's foster mom says she could benefit from long walks, which I totally have time to do these days! Like, really long walks.
Snippet
Did you know there's a "Pets" section on Craigslist? It's way better than the "Jobs" section, or even the "Free" section, for that matter. Snippet is a Craigslist dog! This 8-year-old Italian Greyhound mix is "free to a good home," as her owners are moving into a new condo that doesn't take dogs, which seems like a really good reason for abandoning your dog.
Chico
I found Chico while trying to come up with an answer to the "what makes you the best person for this position?" question, which forced me to research the company that posted the ad. How I ended up on Chico's page I can't be sure. How I ended up applying for a shift manager position at Burlington Coat Factory despite holding an Associate degree in Video Production, I also—actually, yeah, that makes sense.
Pablo
I somehow came across Pablo while Googling "Pitbull height" on a break from sending follow-up emails. I'm not entirely positive what triggered the thought, but I was just really curious how tall that rapper Pitbull is (5'7"). Also, did you know Jennifer Lopez is only 5'5"? Crazy! I would guess Pablo is...two feet?
Lilian
I am really feeling this girl. A one-year-old Treeing Walker Coonhound, Lilian is a prisoner of her own doing, trapped in a soul-crushing cycle of creative aspirations met with constant disappointment. And also, concrete. Lacking any marketable skills or real education in which to present herself in a somewhat respectable manner, she is left to settle for a stale and unfulfilled existence as she watches all those asshats who majored in Finance or whatever purchase things like homes and gel manicures. She also has bad teeth, so dry kibble is absolutely out of the question.
Mr. Squishy
I don't know much about Mr. Squishy other than that he's adorable and I love him. I think he's a French Bulldog? Yes, after a little more digging around online to research dog breeds, I can confirm that he is, in fact, a Frenchie. I'm really good at finding and then retaining information about dogs. I guess you could say it's a passion of mine, unlike any of the work these jobs would entail.
Litter Of Puppies
Oh my God! I know this sounds crazy, but I seriously think I should start an animal rescue. First of all, I LOVE dogs! Plus I have a ton of experience finding dogs on the Internet that need homes, and every other job sucks. I mean, do I wanna look back on my life and just see a bunch of hours spent making some rich guy even richer? Fuck that! I'm gonna look into it!
Guppy
Ok, apparently starting an animal rescue is a lot of work, and with all the regulations and legal constraints and whatnot, it seems like one of those "it's not what you know but who you know" types of situations. This little guy is in Wake County, which I'm guessing is in Florida or something? I don't know, I need to get back to looking for a real job!
June
This small-breed gal doesn't seem to care for cats, small kids, or even other dogs, but honestly who does? Actually, who cares about anything anymore, this entire process is so fucking humiliating, having to figure out a way to kiss ass while still attempting to create a "professional, but not boring" cover letter no one will ever read. Uch, I wonder if my old job is still hiring.