No grandfather should be forced to spend Christmas Eve alone, not even after he accidentally feeds his grandson a bottle of geriatric ulcer medication, and not even if the side effects of that medication require his grandson to undergo a breast reduction.
But that was what happened to me.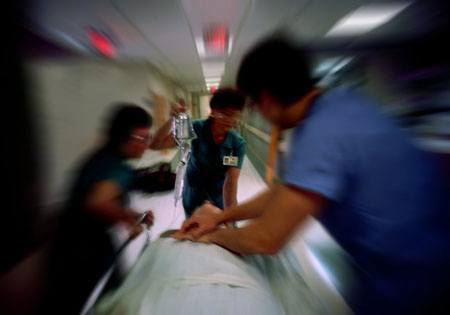 Banned from celebrating Christmas with my family, this year I would have neither warm holiday hugs nor hot holiday ham. I went to a convenience store planning to drown my sorrows in eggnog — but an ad in the paper offered a healthier alternative:
Me as a mall Santa — why not? I already had a naturally jolly laugh and a long, white belly. Plus, I'm endowed with a pair of ample, heaving thighs that any child would deem sit-worthy. Without offering any context, I called the newspaper and screamed "I'll take the job!"
At 9am, the bus dumped me off at the mall, an impressive, sprawling complex that began as nothing but a humble Orange Julius back in 1983.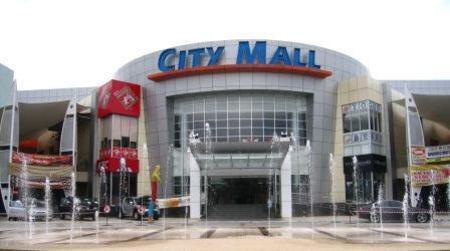 I picked up my Santa suit at the front desk, and without being asked, I made it a point to get undressed in the men's room rather than in front of all the little children. I wondered if this consideration would earn me a huge raise.
Brimming with yuletide cheer, I suited up, bearded up and made my way to the hastily constructed Santa's Village in the food court. Knowing that I would eventually need to find my way back to the bathroom, I left a trail of fresh toilet paper attached to my shoe.
I entered Santa's Village and marveled at the long line of children and parents. What a turnout! Lesser men would've been intimidated by the prospect of performing for such a large crowd, but I've always felt comfortable in my own skin, probably because it hangs so loosely from my body.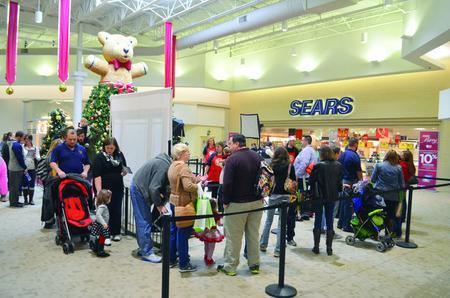 As I took my place on Santa's makeshift throne, I pulled out my trusty lint roller that I planned to apply to every child's buns, ensuring that my lap would remain presentable throughout the day, but this was immediately confiscated by the manager. To compensate, I ran back to the men's room and returned with a bunch of disposable toilet seat covers to place on my thighs.
The first child in line was a tough customer. Cocky and cynical, she made it clear that she didn't believe in Mall Santa. To prove her wrong, I let her tug on my beard so she could see that it was fake.
The second child was painfully shy, so I boosted his ego by telling him that his mother was a true "Butter Boy," which is an attractive woman with an ugly son.
The next couple of hours were a blur because the job was so monotonous, and also because I had suffered a mild stroke.
It was time for a break. I ordered two stromboli from Sbarro's and munched away while standing over a garbage can in the food court.
Since the kids were watching, I offered a hearty "HO! HO! HO!" between every sloppy bite. And with an elfish wink and a sauce-stained beard, I donated the last chunk of my stromboli to the Salvation Army collection box before going back to work.
By 3pm, I had begun to appreciate the fact that Mall Santa-ing is extremely hard work. Worst of all, the cumulative weight of over 30 youngsters had flattened my buttocks, so I took a brief moment to reinvigorate my glutes.
Standing on my chair, I bent over, grabbed my ankles and rapidly flapped my buns together so that they made loud slapping noises that echoed throughout Santa's Village. I was feeling much better, but when I turned around, I noticed that all the parents and children had fled. Apparently I was destined to be alone on Christmas after all.
I took off my boots and soaked my feet in the fountain while shedding the tears of a man who happens to be crying.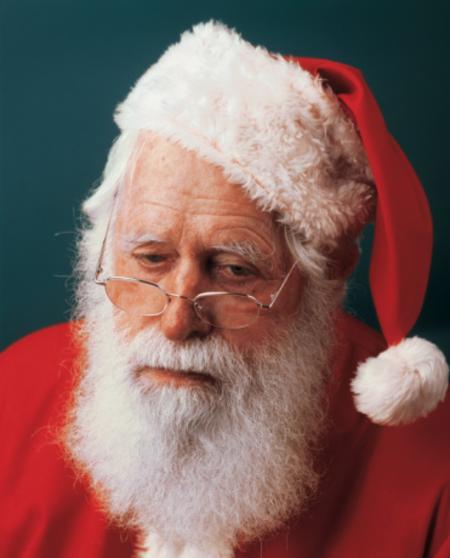 All seemed lost, until a familiar finger tapped me on the shoulder.
"What's wrong, Grampa?"
God help me, it was my grandson! How did he know it was me? He must've recognized my breath.
His parents stood by irritably, wondering what I was doing there. I was afraid I'd start crying in front of them, so I suppressed a convulsive sob. Unfortunately, this caused me to inhale most of my beard and pass out.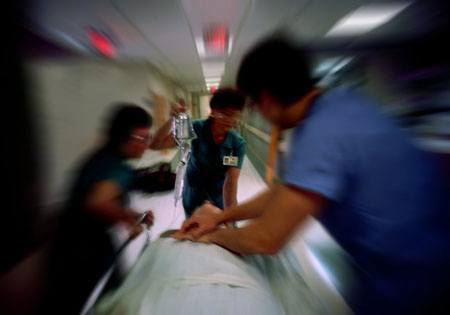 I woke up in the hospital where, after removing half a pound of synthetic fiber from my lungs, the doctor insisted that my family watch over me for the next few days, giving me round-the-clock care from Christmas through New Year's Day. My grandson's parents seemed angry about this, but it was probably the anger of joy. All in all, it was the kind of holiday miracle that people make direct-to-DVD movies about. Merry Christmas!
If you sympathize with poor old Ken M – perhaps you could send cash and donations of spam to the Runt of the Web's offices. Failing that, why not read the guide he should have remembered: 11 Tips To Help You Survive Your Mall Santa Job.