What happens when you insult the boss you've added as a friend and ask a friend if their child is stoned? The most hilariously awkward Facebook interactions ever:
My Goatee Isn't Stupid
Why You Don't Friend Your Boss On Facebook
Putting Your Credit Card On Facebook….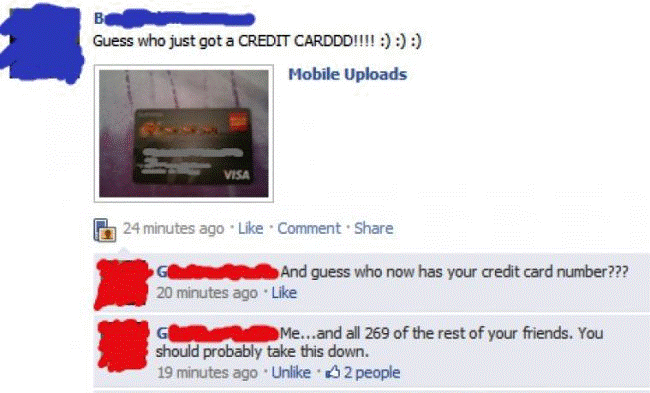 Osama Vs Obama Facepalm
Hilariously Awkward Facebook Interactions: That's A Lot Of Likes
Why Moms Shouldn't Be Allowed On Facebook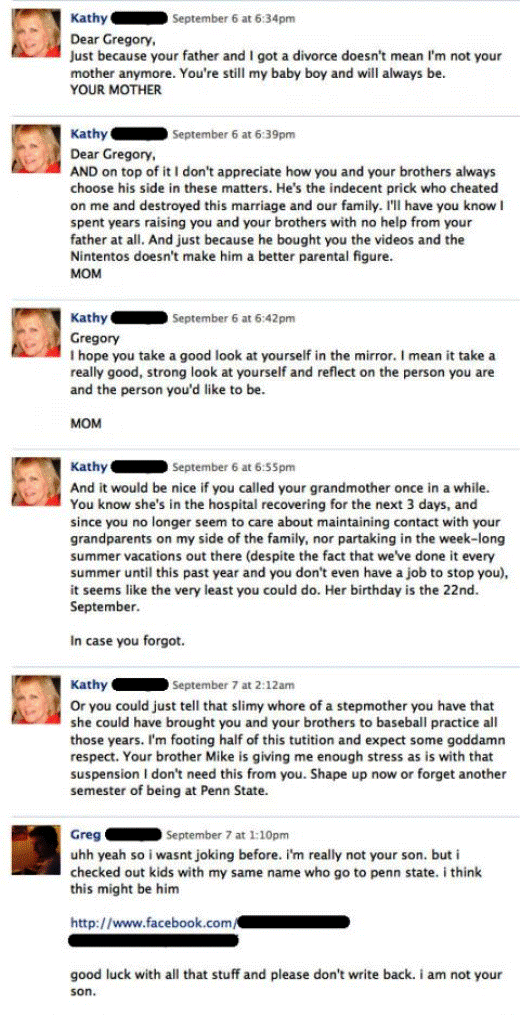 That Is Not How Internet Shopping Works
This Was Not David's Finest Moment
And The Ultimate… Why You Don't Cross Your Brother
Enjoy hilariously awkward Facebook interactions and posts? Check out The Dumbest Facebook Posts Of All Time and The Seven Funniest Facebook Statuses Ever.