With online resources like ZocDoc and Yelp, finding a doctor has never been easier. However, with so many options, finding a good doctor is more overwhelming than ever. There are tons of shiny, clean practices out there with fancy websites, but this means some fantastic hole-in-the-wall offices get pushed aside. To help you find a unique physician that'll give you a checkup and some street cred, check out NYC's top hole-in-the-wall doctor's offices.
Family Medicine: DPL Medical Group
Running out of their old offices that were closed due to malpractice in 2009, DPL Medical Group continues to take patients in their now-abandoned headquarters. Unlike most other doctors offices, they don't follow new state-mandated regulations (they haven't even heard of them!), which means you'll get an authentic throwback experience, every time. Only 90s kids will remember this routine medical experience.
Psychiatrist: Osher Associates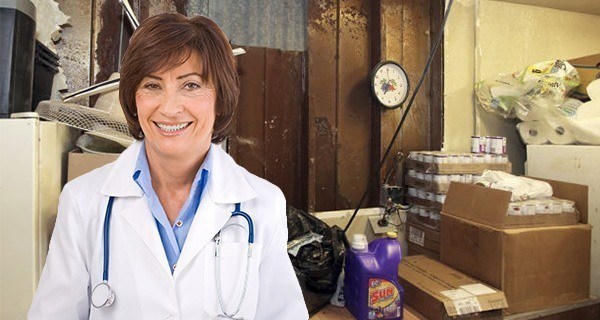 Located next to the break room of a real estate publisher, Osher Associates are able to cut down on rent costs, which means a shrink appointment ends up being in the ballpark of $20—before insurance! The endless boxes of scuzzy artifacts like canned beans and a trashbag full of hangers will give the two of you tons of jumping-off points, as well as something to fixate on while you remember your most painful childhood memories. And with these close quarters, a one-on-one meeting could turn into group therapy at any time!
Internist: Antique Medical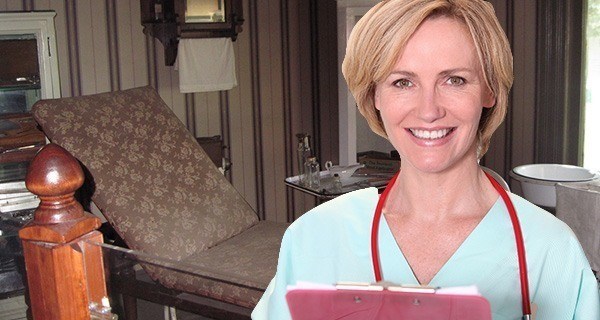 If you're looking for a history lesson along with your physical examination, check out Antique Medical, which operates inside of an actual antique doctor's office. Some of the instruments almost work! We highly recommend Dr. Catherine Fitzgerald, who gives her patients morphine for their coughs! For an extra treat, ask for a vintage malaria vaccine. It's a trip!
Pediatrician: Dr. Sarah Pichardo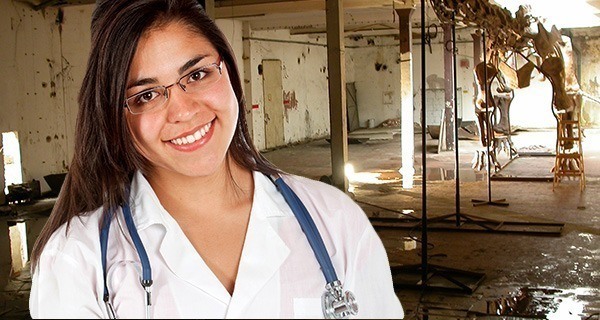 The only pediatrician on the list, Dr. Sarah Pichardo is located in the basement of a foreclosed natural history museum. Under-patronized in its heyday, we love how Dr. Pichardo is giving this decrepit mold-haven a second life where children can take a look at a T. rex's bones while the doc checks on theirs. In order to get into this oft-overlooked gem, you have to know a secret passcode, which is just the way they like it. (Insider Tip: For urgent care, yell "I'M GONNA CALL THE FUCKIN' COPS" when you get to the door.) It frequently floods, so you might just squeeze in a swimming lesson too!
Neurosurgeon: Dr. Patricia McDonahue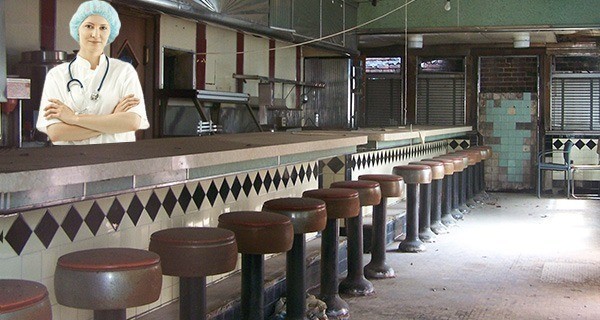 This hole-in-the-wall neurosurgeon's office set up shop in a hole-in-the-wall diner, making it a hole-in-two-walls in our books! Capitalizing on the retro design of its previous tenant, Dr. McDonahue's practice couldn't be more charming. You'll love waking up from brain surgery on the griddle-turned-operating-table in the back. Can we have a side of fries with that CT scan?
Allergist: Dr. Phillip Saftchick
Another foodie favorite, Dr. Phillip Saftchick's practice bought this Kennedy Fried Chicken franchise and turned it into a joint venture by adding an allergist in the back! You'd never know if you walked by (because its's very illegal), but after you order a drumstick, you can walk on back and get an allergy check. We even hear that they'll give it to you for free if their food makes you break out in hives.
Cardiologist: Dr. Raymond Williams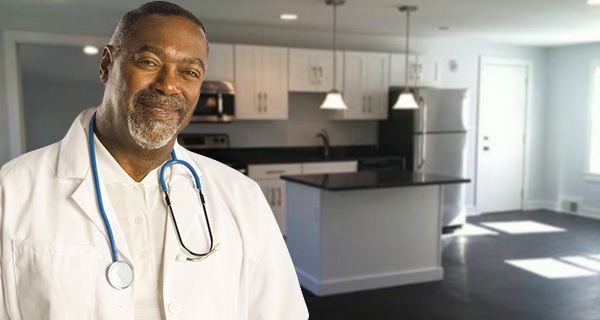 Cardiologist Dr. Raymond Williams is fortunate enough to have a sister in real estate, who can never seem to sell this awesome sun-drenched property. She doesn't know it, but Dr. Williams runs his practice out of her family room on the weekends! Featuring three spacious bedrooms that double as exam rooms, the entire floor of this brownstone easily converts into a full medical suite. Dr. Williams truly proves that age-old adage "heart is where a home is."
Gynecologist: Dr. Brian Kearns-Schultz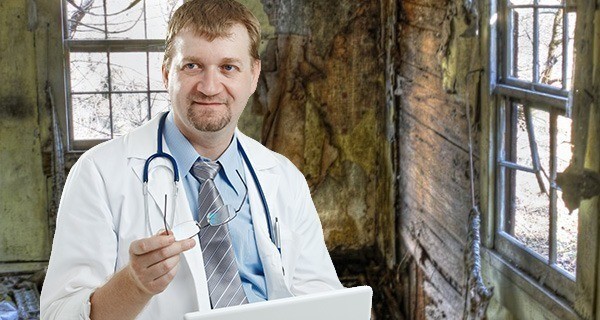 According to Dr. Kearns-Schultz, this abandoned house was built in 1817, inhabited by the Archambault sisters, who were gruesomely murdered by a serial killer who lived next door. Legend has it that they still haunt his practice today, which means you're gonna have some company during your pap smear. Insider tip: if you clap your hands three times and scream "Damn Herbert to hell!" your bacterial vaginosis results will come back negative. Spooky!
Radiologist: Dr. Charles Mahusay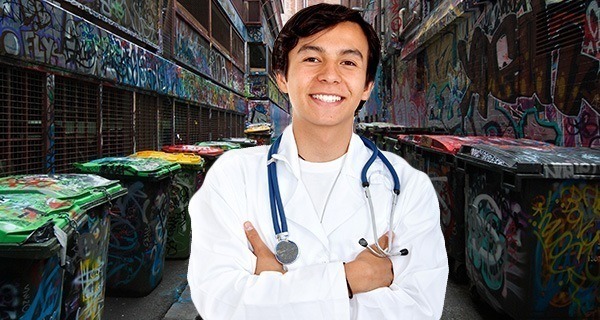 Doctors' offices are always inside, which is why we love how Dr. Mahusay is shaking it up by having his in a back alley on St. Mark's Place! There's no waiting room, which is a plus since it'll encourage you to study the amazing layers of graffiti that grow each year. Each technician works inside of their own dumpster, giving you privacy while they take a look at your X-rays. When you're done, grab some cheap falafel right around the corner!
Dermatologist: Dr. Nasrin Gilani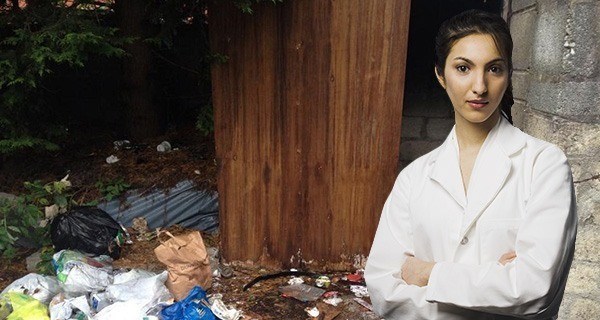 A visit to Dr. Gilani is not only the best way to get clear skin, but also the best way to see what an authentic crack den really looks like. Don't worry—nobody has smoked crack in the space for years, but the practice has made sure to keep everything intact, mostly because they're not sure how to sterilize it. Safety first!