Kids these days don't know how good they have it with their auto-saves and their photo-realistic graphics. They'll never know what it's like to get to the last boss right before dinner, only to have to leave the game paused while you eat all the while praying that no one turns the system off. The struggles were real for old school gamers, struggles like: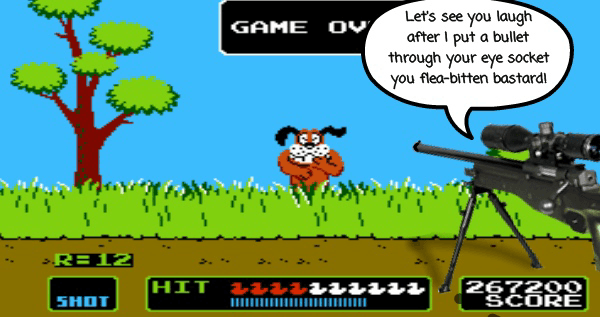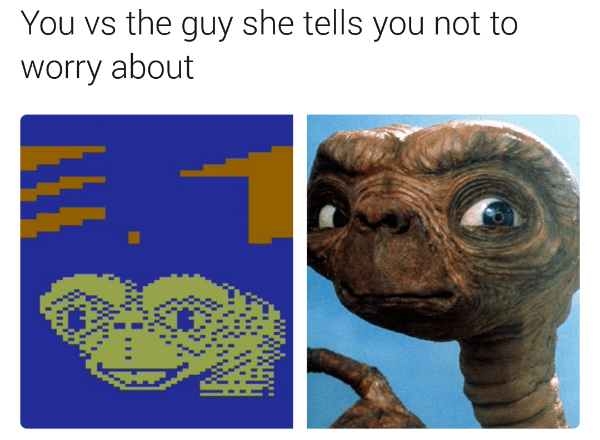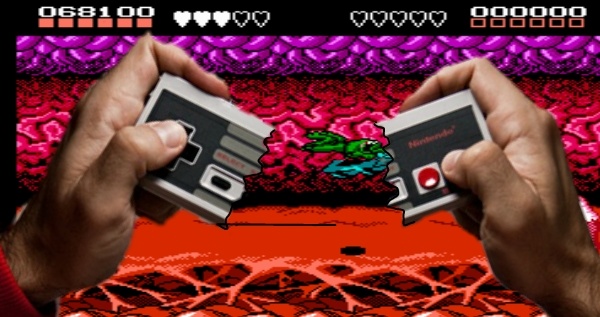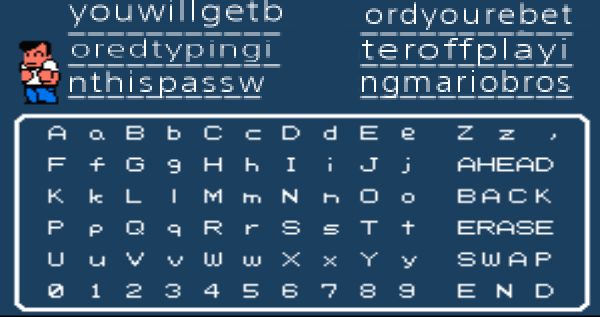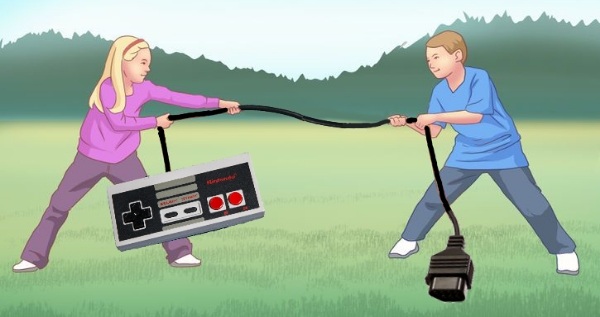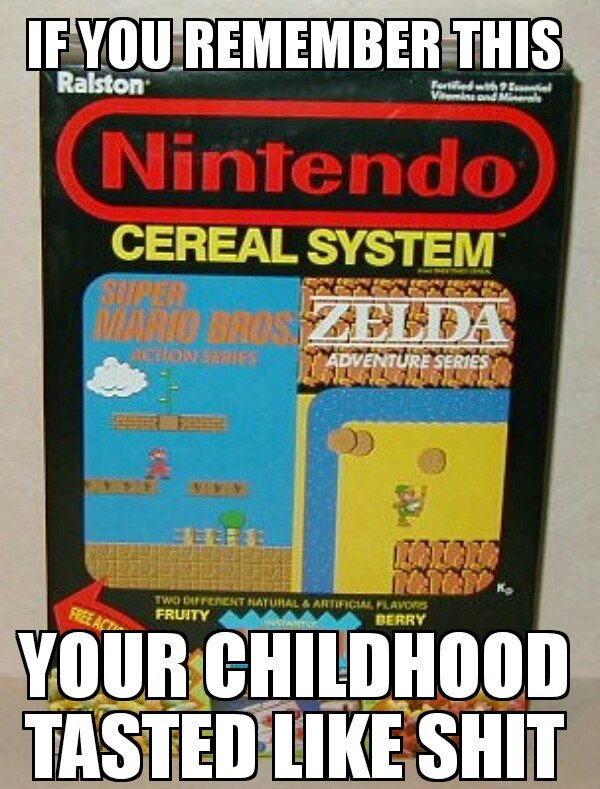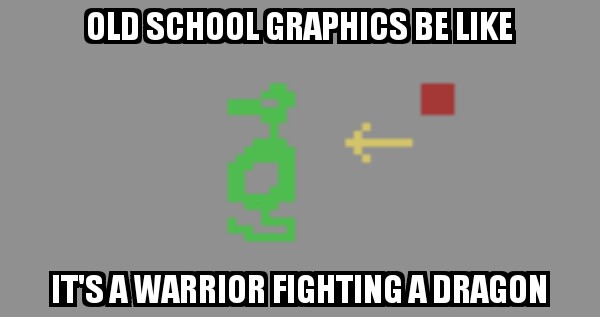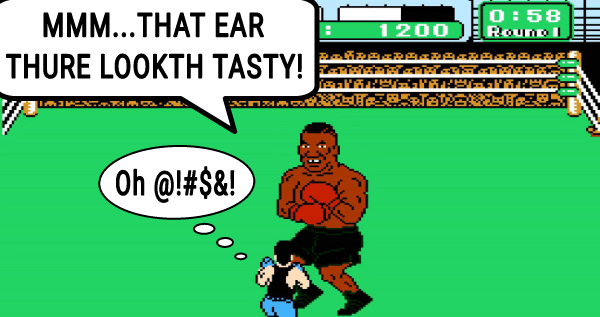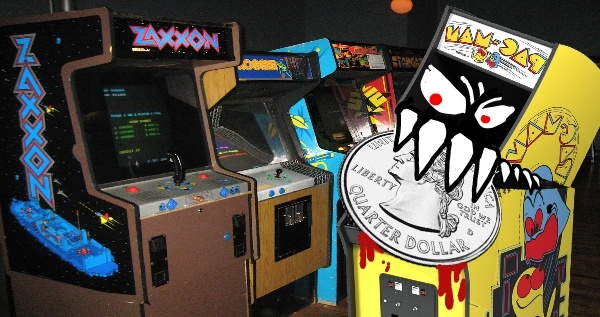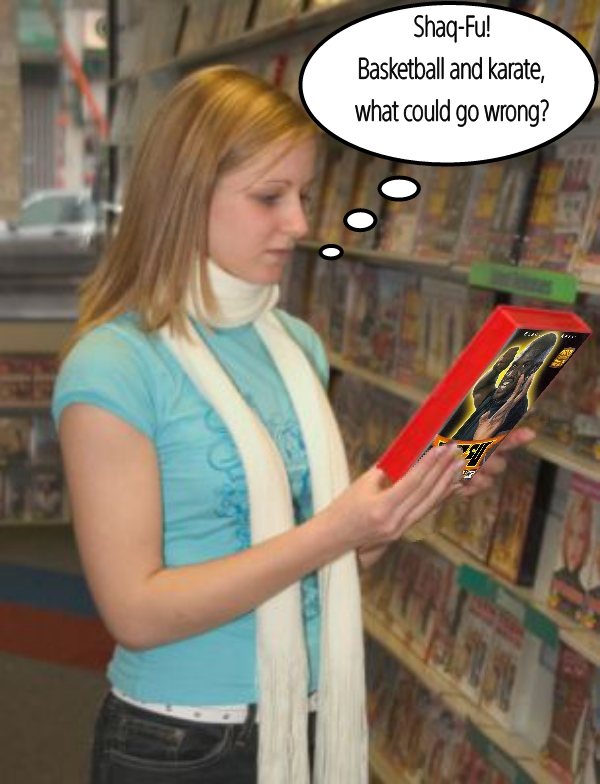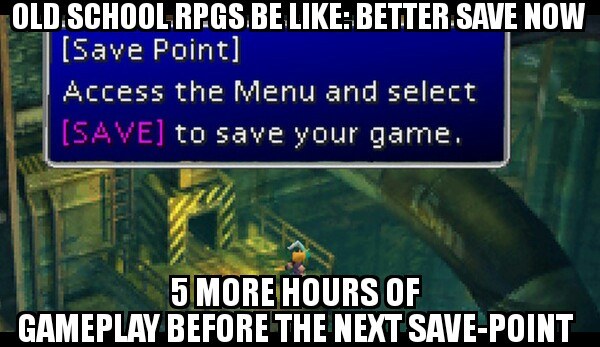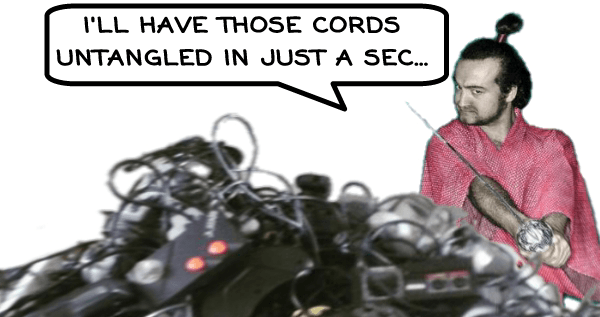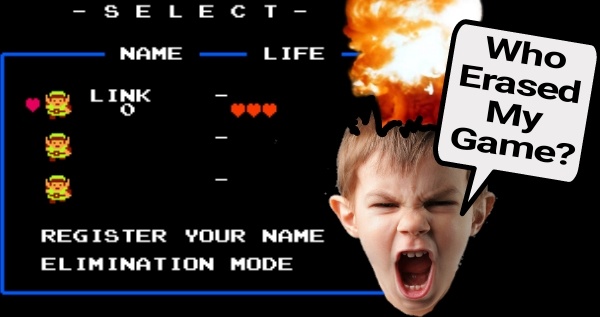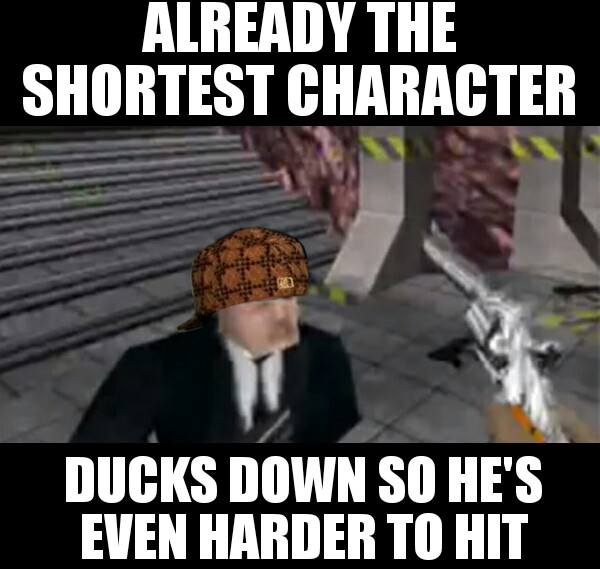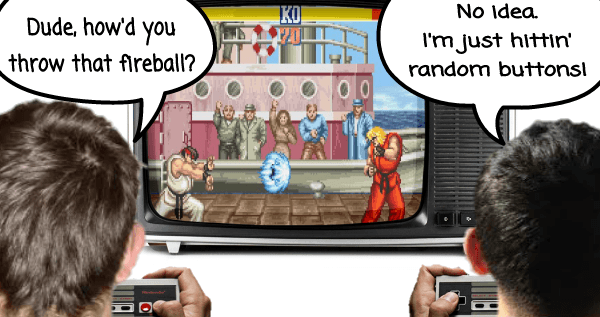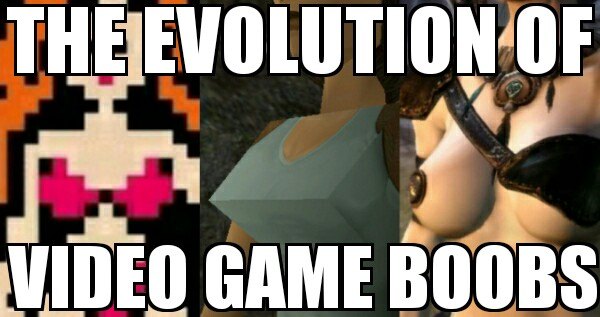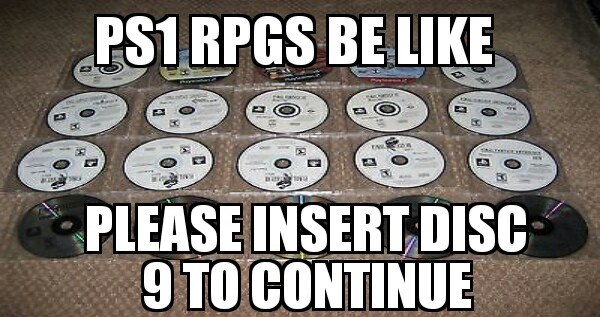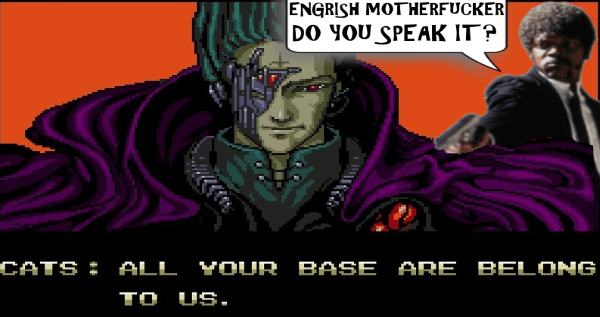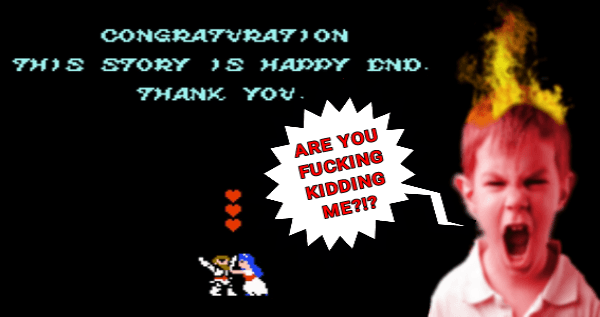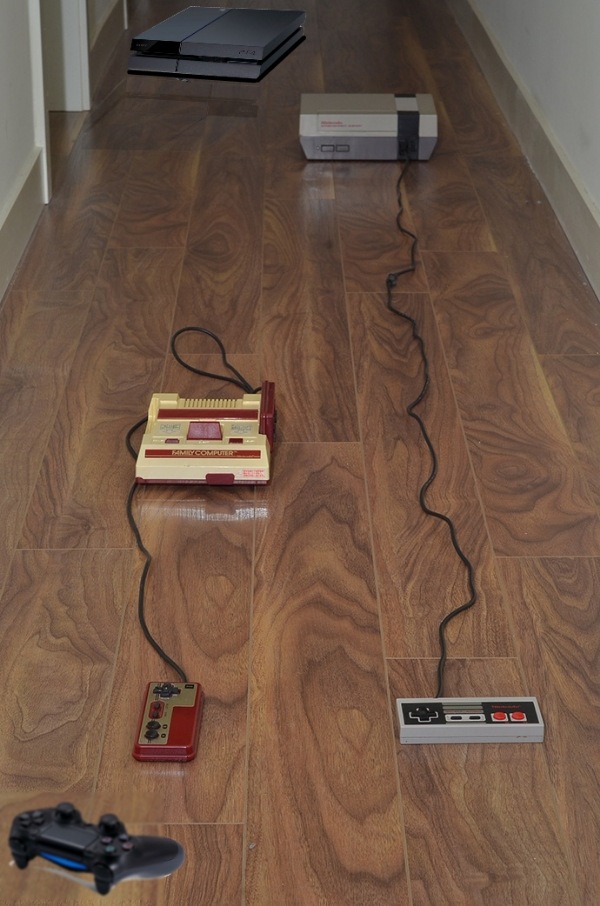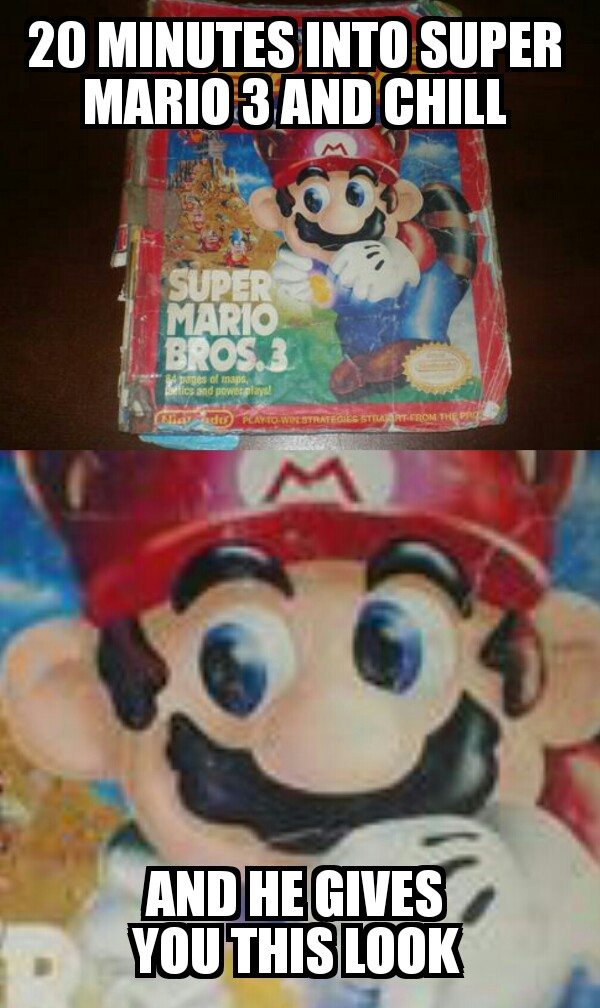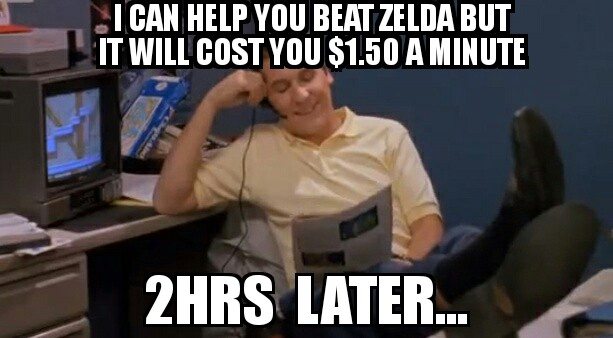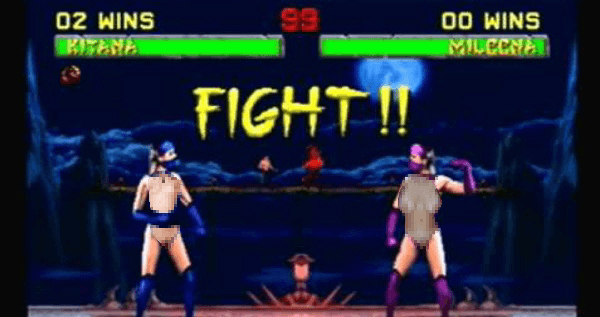 The Dog From Duck Hunt
There are a lot of supporting characters gamers would like to kill: Navi, Slippy, Toad, but none as annoying as the smarmy Duck Hunt dog who mercilessly teases you when you miss. Oh, to be able to put a bullet right between that fucker's eyes, PETA be damned!
Bad Games Based On Movies
If you loved a movie back in the '80s or '90s, chances are there was a video game version...a shitty, life-questioningly bad video game version. Seriously, ET the game was so bad they buried 1,000's of unsold cartridges out in the desert somewhere near Area 51. Try phoning home through six feet of sand.
Cheat Codes
Old school games were balls-shittingly hard to beat...unless you cheated. Say it with me now: "Up, Up, Down, Down, Left, Right, Left, Right, B, A, Start!"
Blowing In Cartridges
Any time an NES game wouldn't work, a good huff and puff would usually set it right. In hindsight, a Q-tip and some rubbing alcohol probably would have worked a little better but ain't nobody got time for that!
Battletoads
So you think Dark Souls is hard, eh? Dark Souls is a piece of cake compared to Battletoads. Fun fact: Battletoads was the number 1 cause of broken NES controllers from 1991 to 1993, and accounts for 90% of therapy visits through 2016.
Passwords
Ahhh good old passwords. "Was that a three or an E? Is that a capital S or a lower case s? Shit, I think I accidentally wrote two Bs instead of one!"
Fighting Over Who Gets To Be First Player
You and your sibling decide to play a video game, but wait, who gets to be player 1? Thus begins the controller tug-o-war!
Nintendo Cereal
If you took your Nintendo and crushed it into a fine powder and then sprinkled it over an ice cream sundae made of frozen bird-shit and ants you would get something that tastes slightly better than the Nintendo Cereal System.
Crappy Graphics
Sure your PS4 can cross the uncanny valley with it's 4K, 60fps games, but back in the day we had an Atari that could barely render a square for our hero, a square for our villain and a couple of beeps that sounded like wet dog farts to accompany them. We had to use our imaginations to fill in the rest.
Trying To Beat Mike Tyson
Mike Tyson may have been the single hardest boss in the history of the NES but he could have been worse; at least he didn't bite yor ears off when he lost, which is more than can be said for the real Mike Tyson.
Arcades
Once upon a time the only place you could play video games was at an arcade, and that meant quarters. Soooo many quarters. Arcade games were programmed to do one thing and one thing only: devour George Washington's shiny metal head, voraciously.
Renting Games
Remember patiently waiting until the end of school on Friday, so you could go to Blockbuster and rent a new game for the weekend? Yeah, and I bet you also remember how much it sucked when you picked a shitty game and were stuck with it for the whole weekend...I'm looking at you Shaq Fu!
Rare Save Points
You kids these days are spoiled with your "auto-saves" every five minutes. Back in the day the save points were few and far between, and when we did find them they wouldn't even refill our hit points and magic!
Cords Getting Tangled
Cords were the worst. You'd wrap everything neatly before putting it away but somehow, next time you pulled out your Genesis everything was tangled together like some sort of controller orgy, forcing you to consider whether your electronics were having more sex than you.
Having Your Saved Game Erased
Nothing was worse than coming home after school and sitting down to continue the game of Zelda you started the day before only to find out a vindictive sibling erased your saved game while you were away. In your sister's defense though, you probably shouldn't have painted her dolls to look like lepers.
Oddjob
How many fights broke out during games of Goldeneye when some jerk broke the "No Oddjob" rule? The answer is all of them. All of the fights.
Figuring Out Special Moves
There were two types of Street Fighter II players: those that mastered all of the special moves and combos and those who just mashed all the buttons like a madman trying to throw just one friggen fireball.
Scores
Early video games didn't end, they just kept going and going until you gave up or died in real life. The reward for playing was points and the only reward for earning points was getting a high enough score that you could enter a swear as your initials. You didn't really think there were that many people with the initials A-S-S did you?
Blocky Boobs You Couldn't Fap To
Females in modern video games are programmed with realistic jiggle physics. Females in the 8-bit era had square boobs. At least we were pleasantly surprised when we saw an actual pair.
One Game, Multiple Discs
Games didn't always come on a single disc. Once upon a time Final Fantasy came spread out across more CD's than a Stephen King audio book.
Bad Translations
Sometimes when a game is brought to America from Japan the translation from Japanese to English is...a little rough. But, all your base really are belong to us, that one is true.
Weak Ass Endings
Beat a modern game and you are treated to hours of beautifully rendered cut scenes. Beat an NES game and you're usually treated to "Thanks for playing!" on a black screen and spelled incorrectly.
No Wireless Controllers
Life before wireless controllers sucked. More than one Super Nintendo bit the dust after some yokel tripped over the the cord to the controller and sent the system crashing to its death.
Strategy Guides
In the dark days before online walkthroughs the only way to figure out how to beat a tough game was flipping through a guide made from ...ewwww... paper. Gross!
Third Party Controllers
If you were the last one to a sleepover, you knew which controller you were getting stuck with: the cheap, shitty, only-works-around-half-the-time-and-definitely-never-the-A-button, third party knock-off controller.
Video Game Tip Hotlines
Back in the early '80s and '90s if you got really stuck in a Nintendo game you could call the Nintendo Power Line and get tips from a pro...and then a beating from your parents after spending two hours talking at $1.50 a minute.
Rumours
Everyone knew that one kid who swore up and down that there was a nude code for Mortal Kombat 2 and that he had found it. This was usually the same kid who swore he had a girlfriend in Canada and that his parents weren't "getting a divorce" they were just taking some time apart.
Enjoy this gallery of retro video game struggles? Check out hilarious video game memes and the funniest neckbeard things!