It's that time of year again — prom season! Whether you're looking for something pretty in pink or lovely in lace, we've got you covered with the flirtiest, sexiest styles of 2016.
Check out these thirteen spectacular prom dresses that perfectly compliment the ridiculous, patriarchal dog-and-pony show that puts female purity on a pedestal while encouraging the fun 'n flirty overinflation of value leveraged upon an antiquated and oppressive tradition. Can you say adorbs?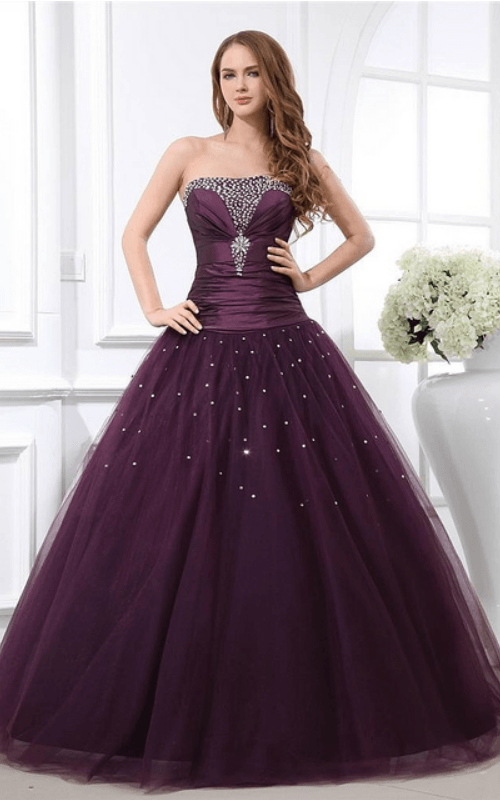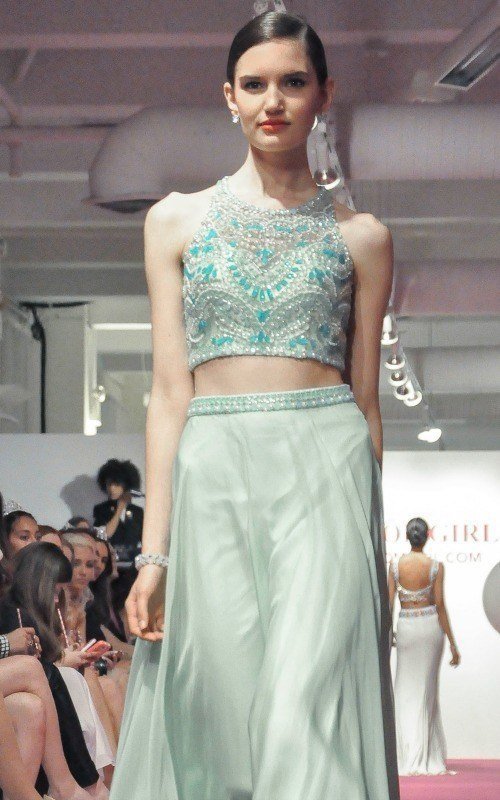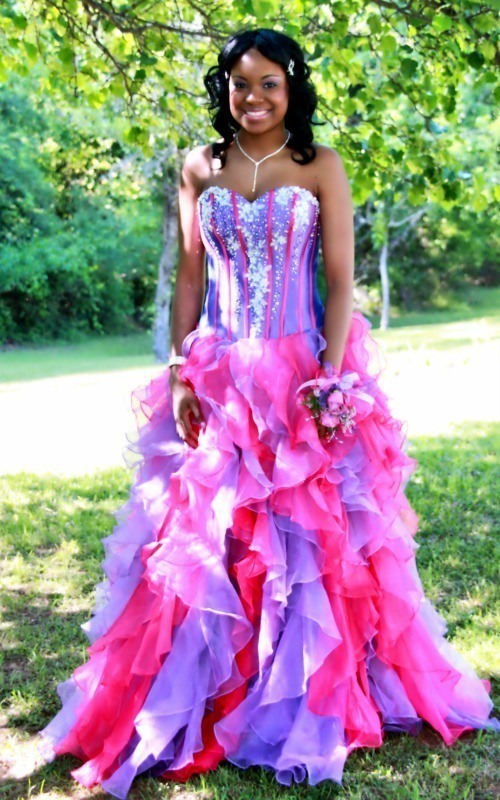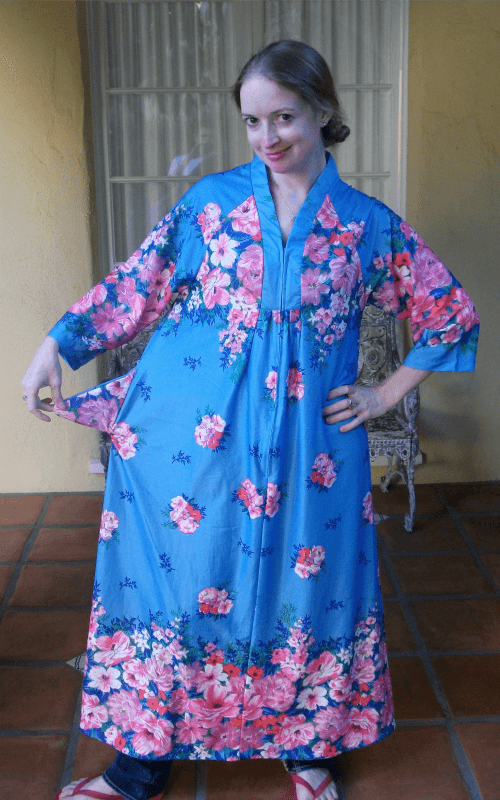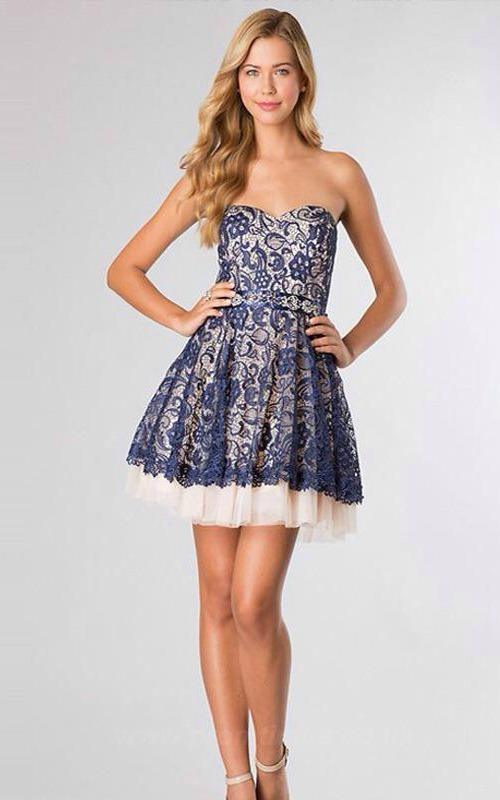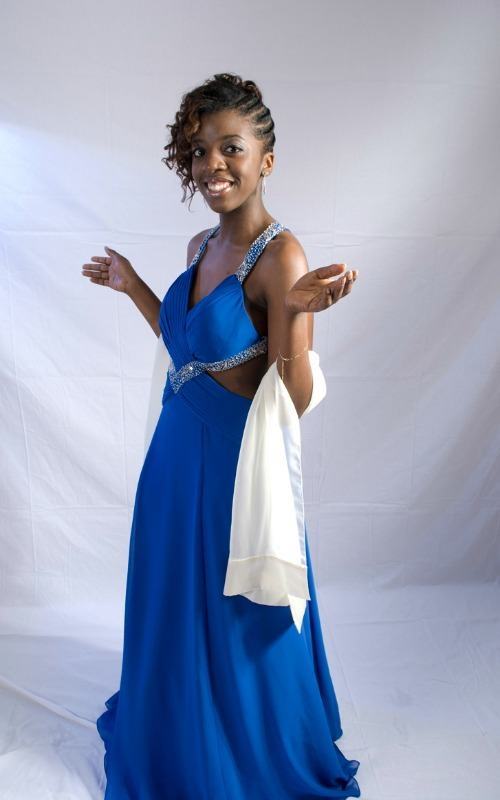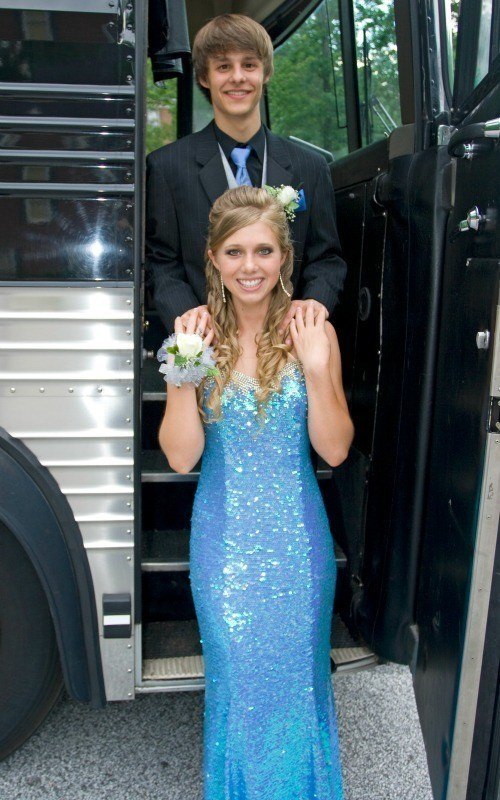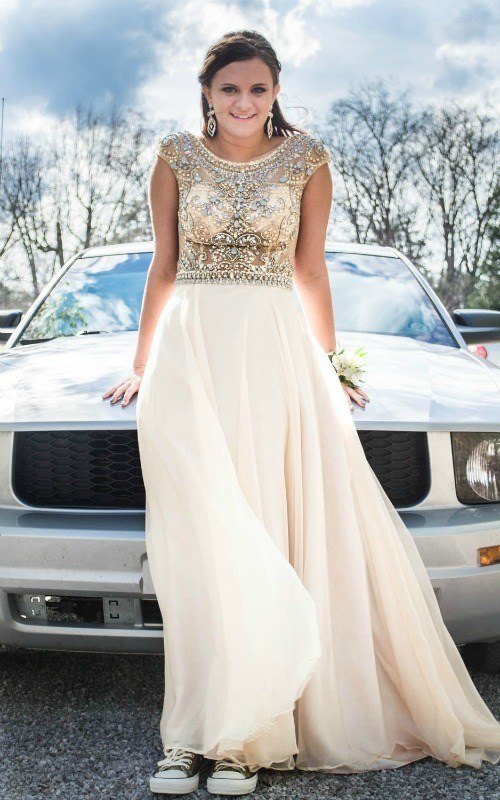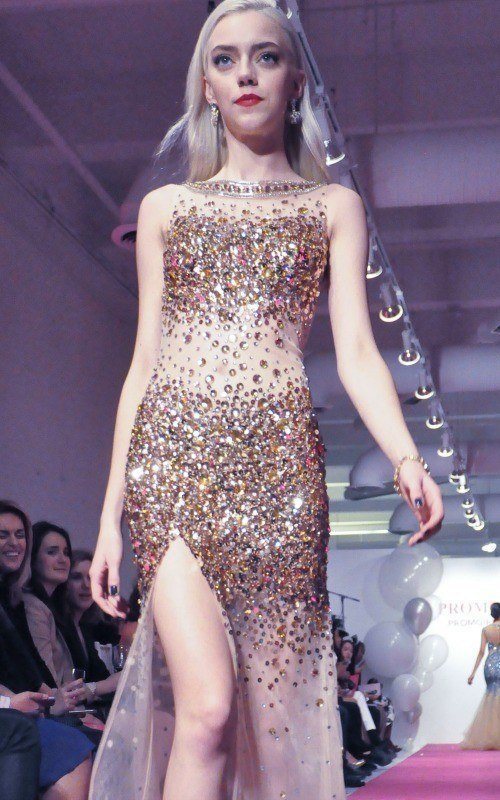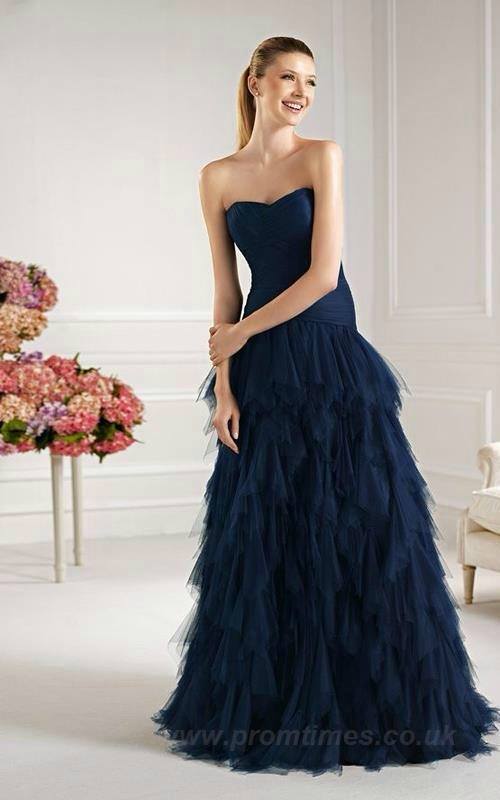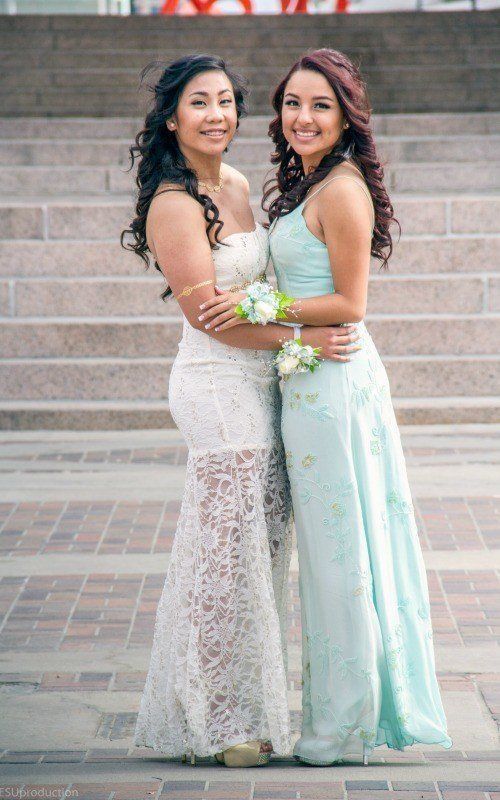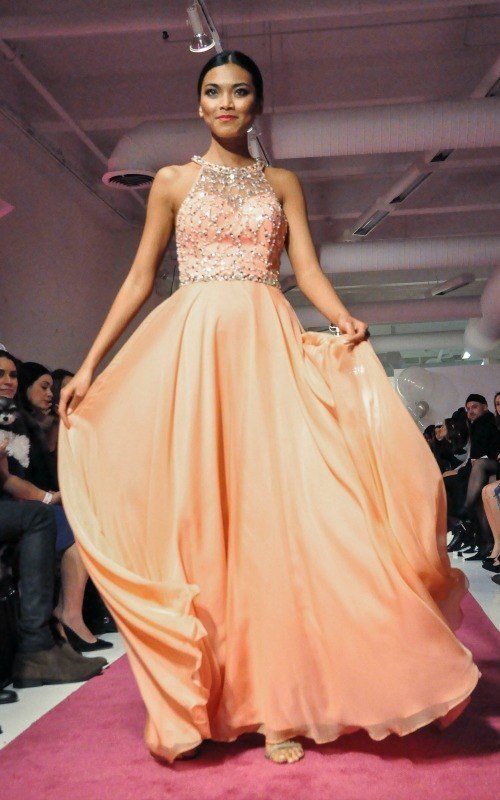 Something To Wine About
This gorgeous wine-colored ballgown totally exudes elegance and grace. Elegance and grace are two things you should be used to embodying every time you think about the fact that the girls varsity basketball budget is 30% lower than the boys JV team and don't punch a hole through a wall. And that's before coaching salaries are factored in! Sexy!
Lovely In Lace
An adorable lace hem can be the perfect accent to a simpler dress. Insider tip: accessorize with bold, chunky jewelry, and remember, ladies: this is your one night of the year where it's OK to be "distracting" — unlike that time Akira got asked to change her tank top because it was making the math teacher uncomfortable. Tasteful and lace-ful!
Two Is Better Than One
Spice things up with this two-riffic two piece! This saucy little mint number says, "I'm not like all the other girls, and unfortunately I feel the need to distance myself from my female peers in order to be taken seriously by men, because being a woman is constantly reinforced as being 'less than.'" But don't worry—even though it's a crop top, the high-waisted skirt will cover up any embarrassing love handles. It's ador-double!
Be Dazzling!
Shine bright like a diamond with this show-stopping pink and purple mermaid gown! You'll be dazzling all night — or at least until 10:30, which is your curfew. If only you were allowed to be out until 1 AM, like your brother Jerrod, who is actually younger than you! Don't forget to sparkle!
Funny Girl
If you're the funny girl in your high school, consider nabbing a hilarious find at your local thrift store! Unfortunately, varsity baseball captains Adam and Matt will be the comedic successes of the night in their Dumb & Dumber -inspired suits, but take solace in the fact that you're, like, really funny for a girl!
Go Shorty!
Swing into spring with this short spin on a traditional prom dress! You can still keep it classy by purchasing this short dress in virginal white or innocent lace brocade. The dynamic layers show just enough skin for you to be villainized for dressing provocatively, which is doubly unfair considering you'll be ostracized if you don't dress provocatively on Halloween. #Prom2016!
That's A Wrap!
This luxurious wrap is the perfect accessory to pair with any elegant frock, but it goes particularly well with this delicate silver beaded appliqué. You'll be glad you have this pashmina-inspired shawl on the chilly walk from the limo into the prom venue. Luckily, you're an old pro at wrapping things up — like every point you make in AP English class when your male classmates begin to talk over your voice loudly and intrusively!
Straight-Up Sequins
Nothing makes a statement like an all-sequins dress. It's a classic! While it'll stay in your closet forever, you get to come out of the closet once college starts in four months! You'd start dating women now, but considering how much everyone likes to make fun of your "super dykey" athletic director who lives alone with two cats, you just don't really wanna fuck with it quite yet. So for the meantime, you'll be seq-winning!
What The Chuck?!?
Taller than your prom date? No heels, no problem! Just pair some old Chuck Taylors with your $800 gown, and call it a night! You can't ask your prom date not to feel inexplicably emasculated by your gargantuan frame (you Amazonian freak, you), but you can make yourself as small and unassuming as possible while continuously making self-deprecating remarks about your herculean stature all night. You might have to deal with an unsupportive boyfriend, but at least you don't have to deal with unsupportive stilettos!
Bare With Me
Show some extra skin with this über flirty midriff-baring dress! You'll shine and sparkle all night long, and we guarantee the boys will be blowing up your phone, you fierce fashionista! They might be calling you a slut, but at least they'll be calling! Besides, the backlash concerning your tummy skin will be over just in time for the baseball team's annual tradition of streaking around the gymnasium, which we can all agree is a hilarious example of boys being boys.
Moulin Rouche
Dark colors and roucheing are fantastic ways to hide any little body flaws you might be worried about on the most important night of your life. This gauzy confection is perfect for all body types: skinny, normal, athletic, and busty! If you can't cram your body into this gown — that literally accommodates everyone - then honestly we find it unlikely that anyone asked you to prom in the first place.
Match.Com
Coordinate complimentary colors with a friend! It's a great way to put your gal pal first, though of course one of you is bound to look hotter, which will almost inevitably create a rift between you two, ultimately reinforcing the deeply rooted stereotype that female friendships are innately toxic, catty, and fickle. Squad goals!
Peachy Keen
This peach number is an absolute STEAL at $575. The luxuriously silky satin might even distract you from the fact that you've spent almost as much on your dress, hair, makeup, and nails as you did on your first car, while your date rented his tuxedo for $59 and still asked you to split the cost of the tickets. #YASSSS KWEEEN.