In America, prom is viewed as a capstone to the high school experience, forever immortalized by terrible dress choices, wilting corsages, and sloppy bathroom hookups. In recent years however, a new phenomenon has emerged: the Promposal.
Just in case there weren't enough ways to capture the embarrassment, hilarity, and awkwardness of prom, now teenagers are adding elaborate ploys to ask their significant others out for the night. Some hit the mark, but many more are so disastrous they might not make it on anyone's mantle but ours: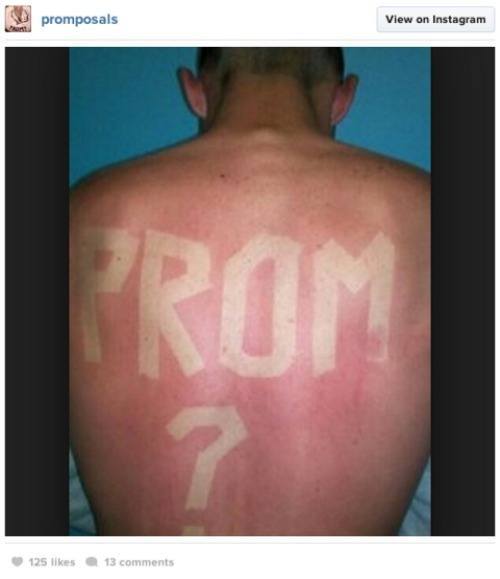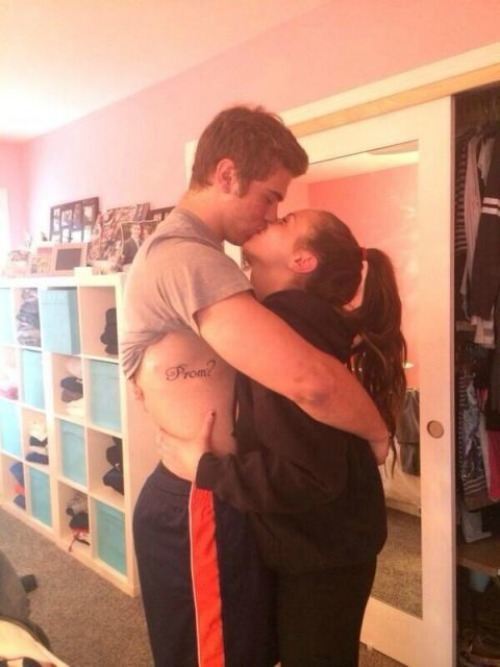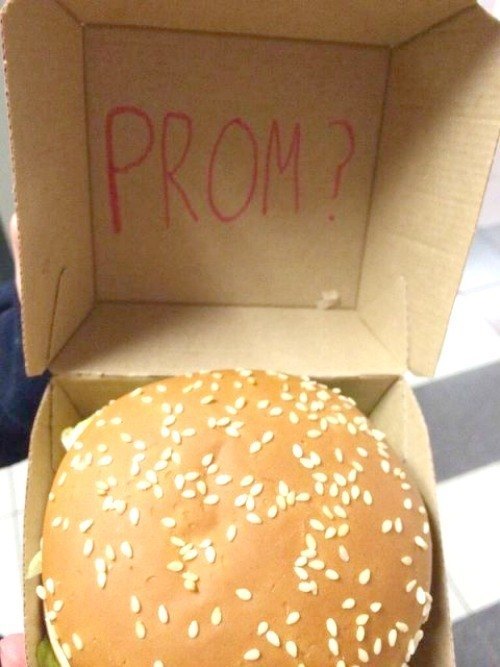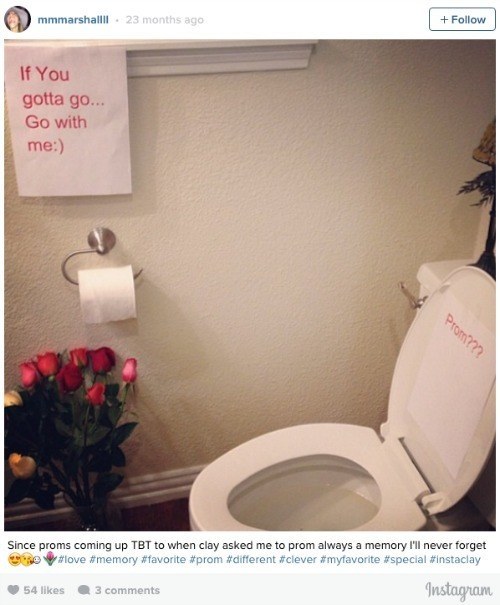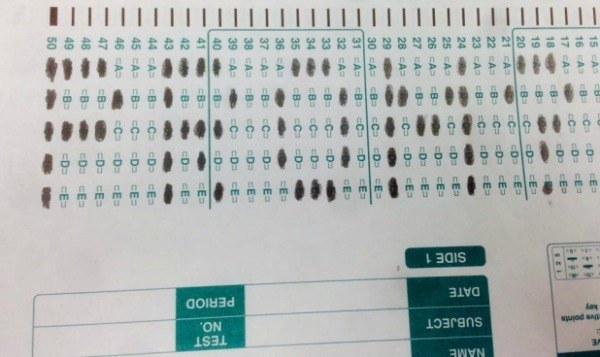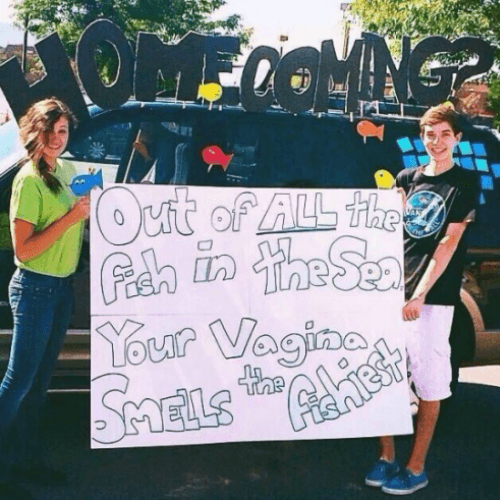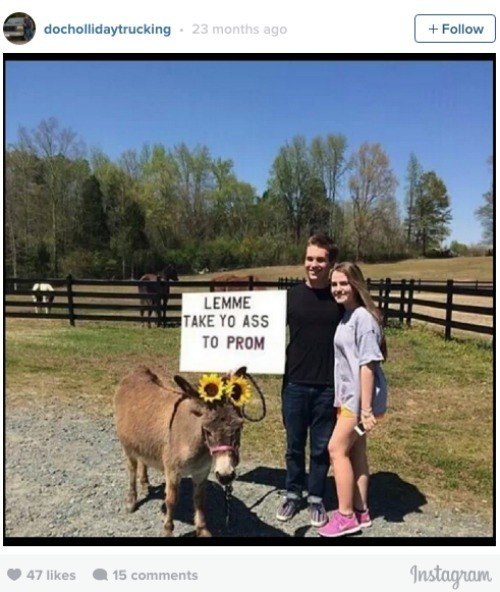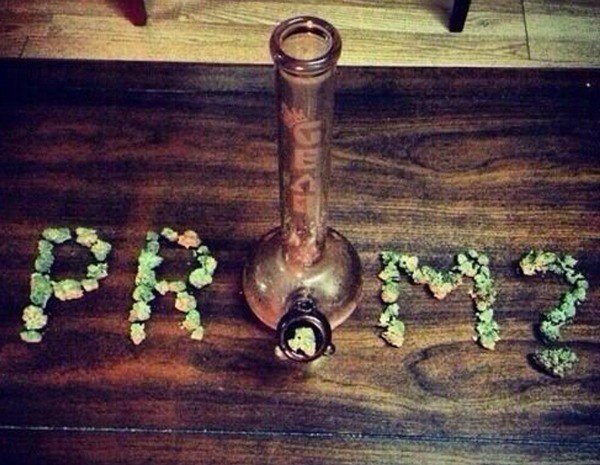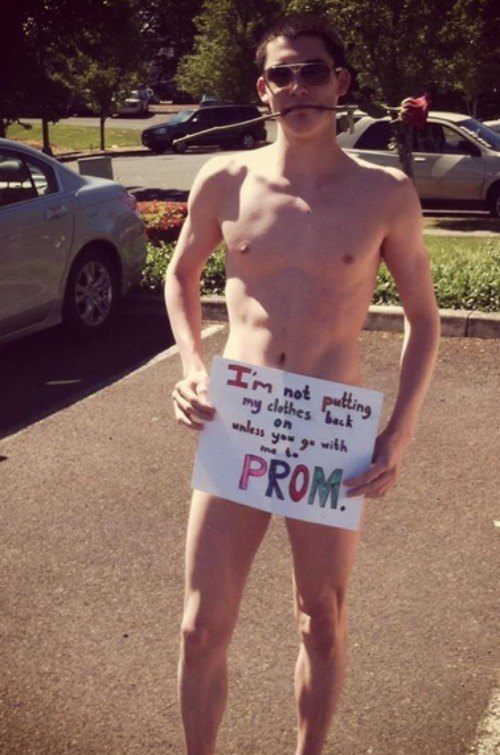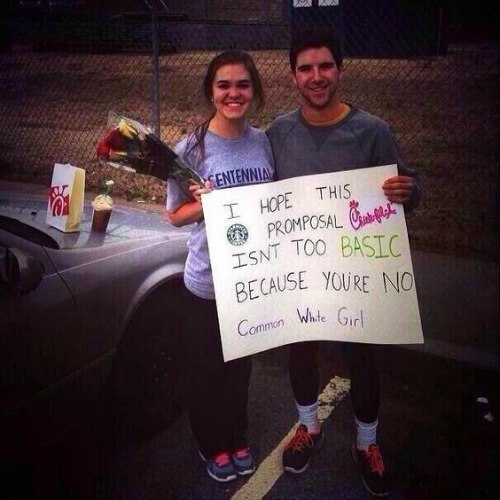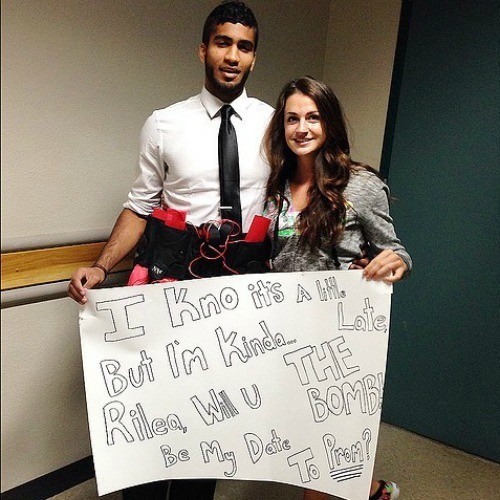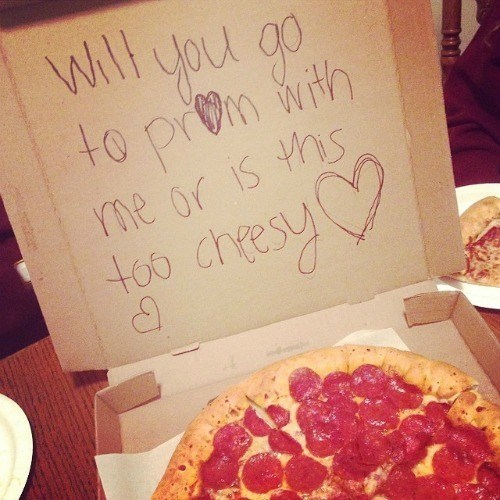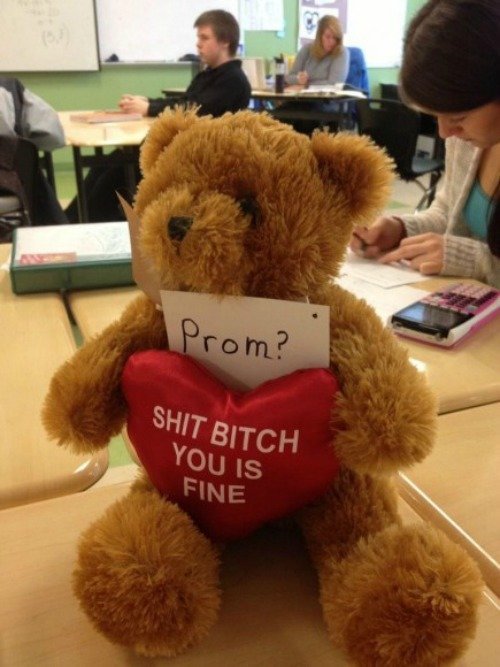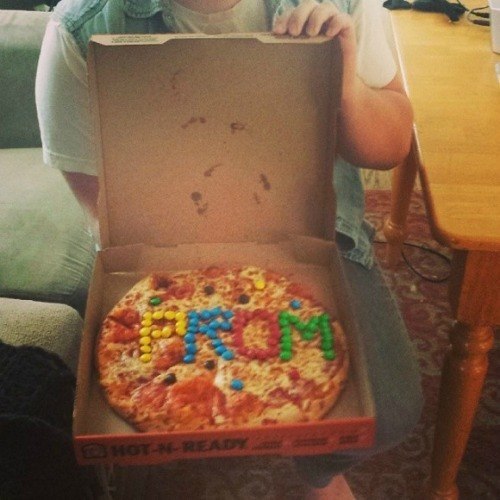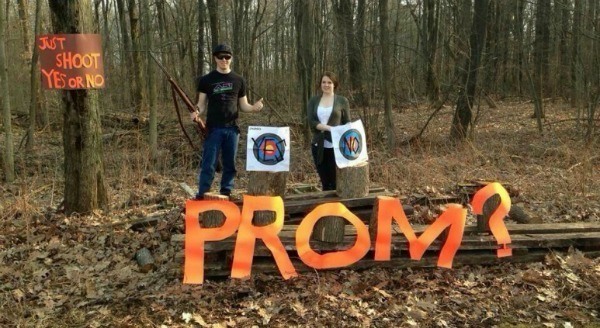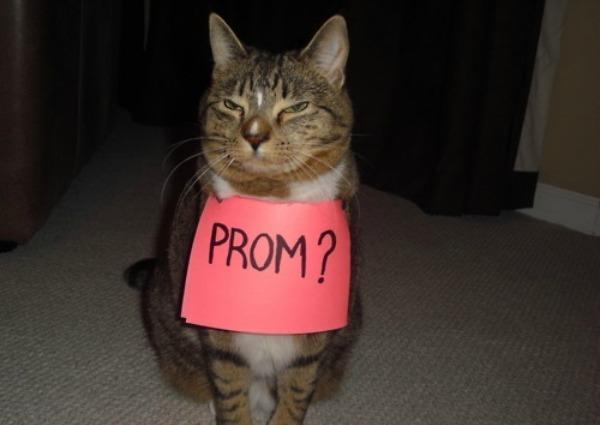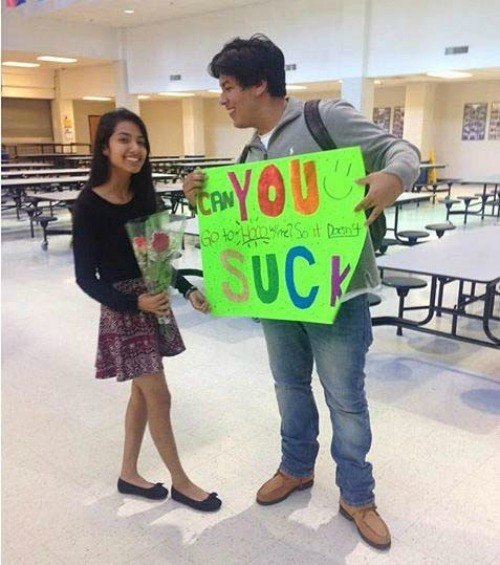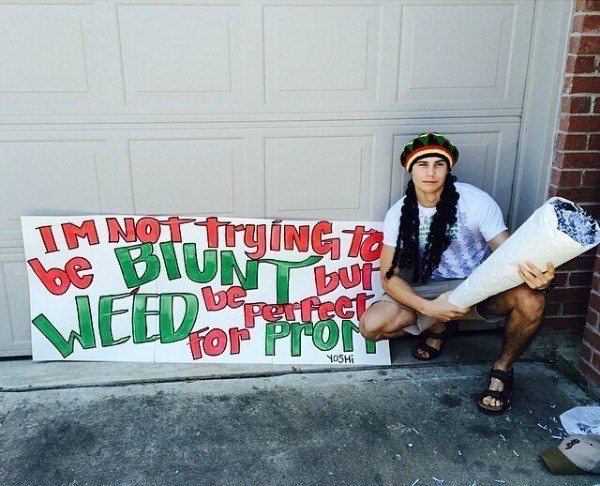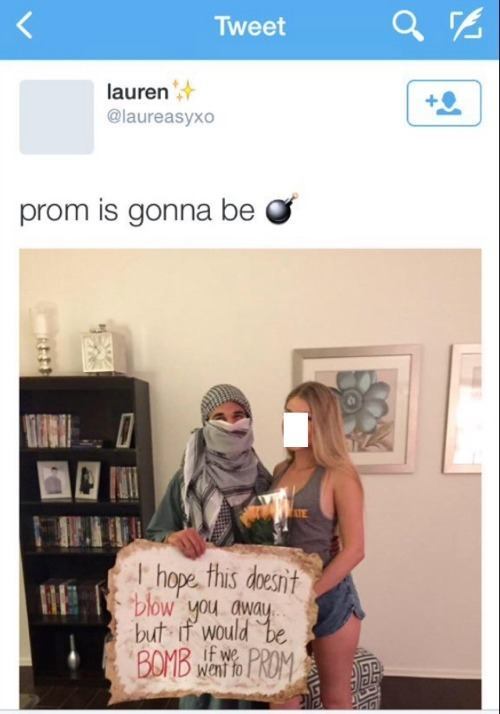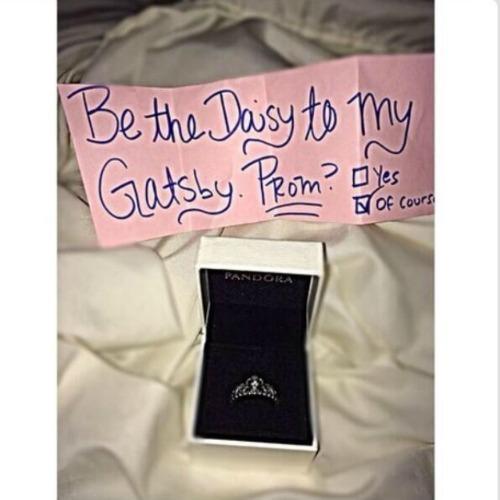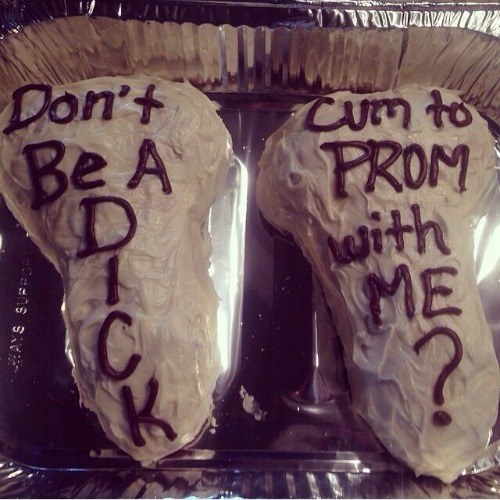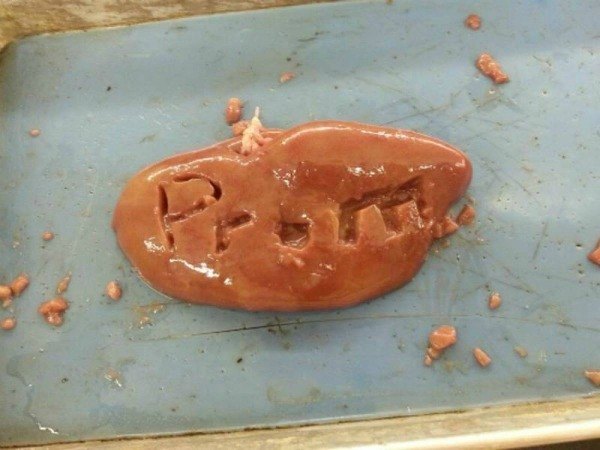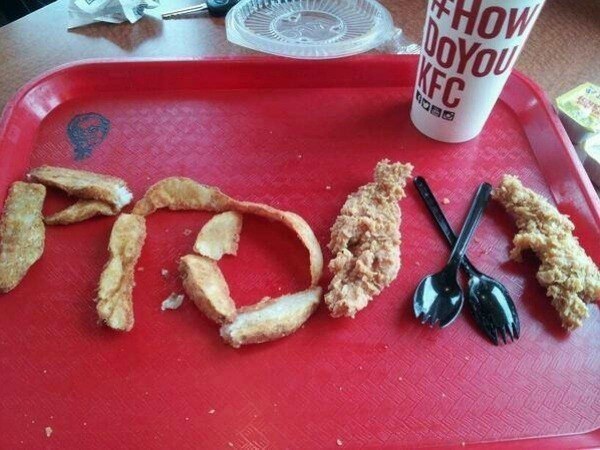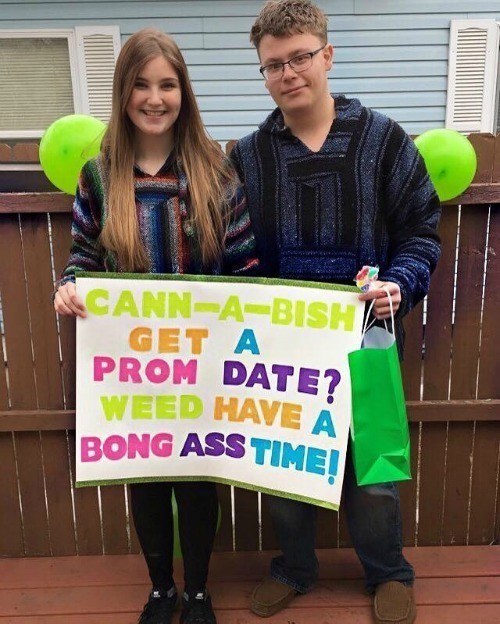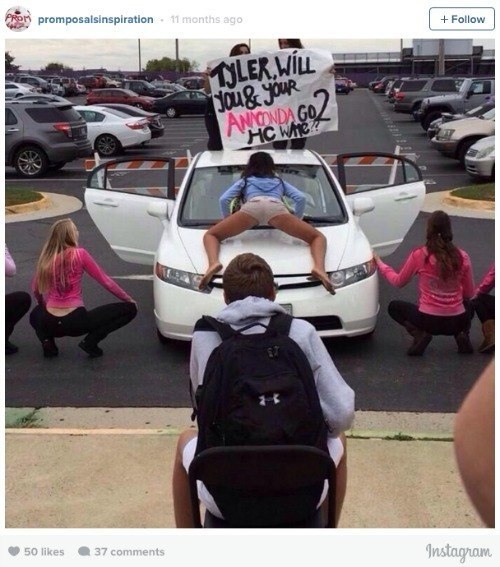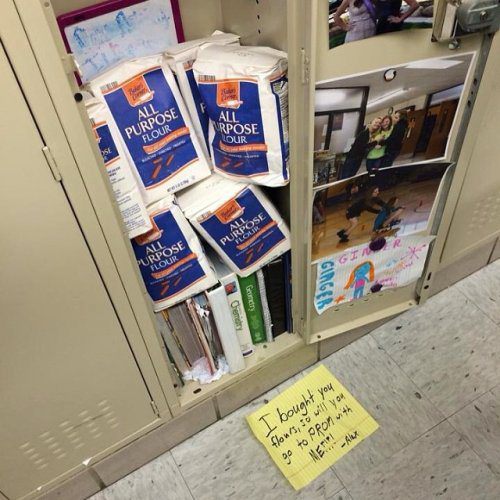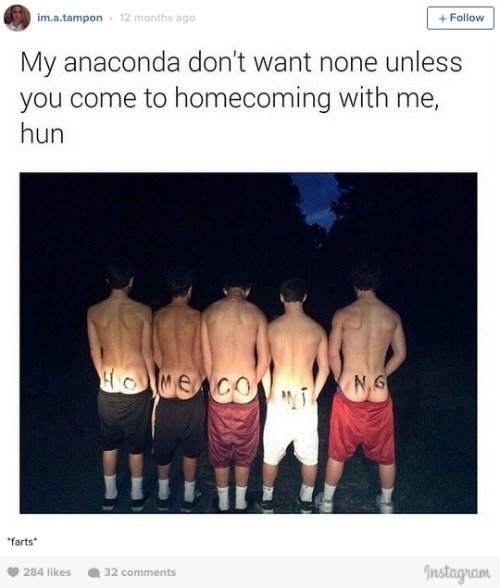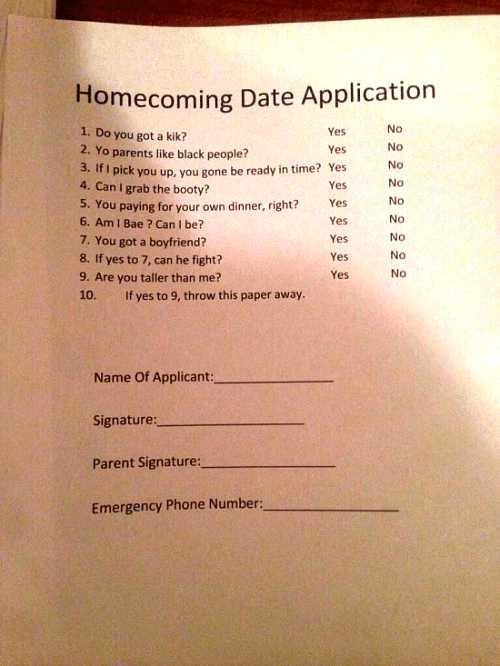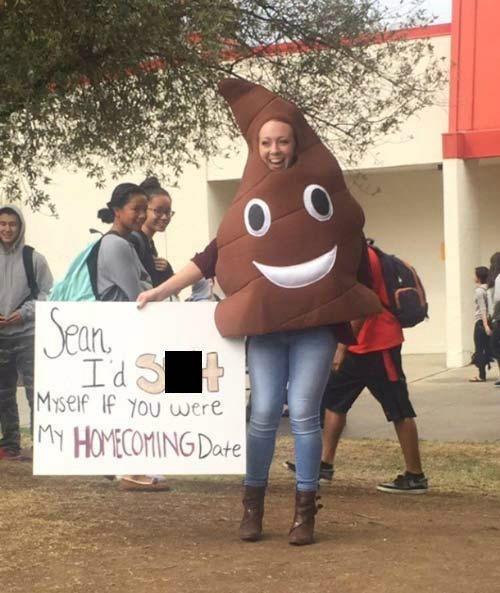 Ryan decided to spice up his magic set with a little game of, "Pick a nipple, any nipple."
This is the joke that plays twice - once now, and once when he finds out he has a "PROM?" shaped melanoma in twenty years.
Blackmail and sexual exploitation: the bedrock of any great teenage relationship.
As an adult, I've often wished I had a permanent reminder of prom emblazoned on my body. Forever. Have we said forever yet?
This has to be the least amount of effort put into anything, ever. We still said yes.
I don't think this is exactly what Outkast was going for.
The weird thing is, he got a perfect score.
This one's going on the mantle, right next to the photo of Nana and Pop-Pop's 50th wedding anniversary.
"No, no, you misunderstand — I'm actually asking if I can take your donkey. Wow, this got awkward quickly."
"My name is actually spelled 'Helen' but - actually, you know what, nevermind."
I wonder what the corsage is going to be made of...
And they say chivalry is dead.
Too bad we don't negotiate with naked terrorists.
You're not just any basic white girl, you're MY basic white girl.
The most offensive thing here is actually the spacing between words.
Sadly, for his lactose intolerant girlfriend, the answer was yes.
Somewhere, his two-year-old sister is crying out for her favorite toy.
Whoever made this should a) go to Prom alone and b) get shot afterwards.
Putting a decent amount of stock in your significant other's aim here, aren't we?
The person who did this never actually survived to see prom.
Well fuck you! Nothing cute between the words there, just fuck you.
Maybe they can save the cost of a limo and drive to Prom in the back of a police cruiser.
Just because it rhymes doesn't mean it's a good idea.
Someone didn't do their AP English homework.
A novelty penis cake mold is the gift that just keeps on giving.
Whatever this is, it should be set on fire.
Time to go into the witness protection program, young man!
I spend more thought on how many toilet paper squares to tear off than this person spent thinking about this Promposal.
Don't let me ruin your night in then...
Dyslexia ruins yet another grandiose post-it gesture.
Remember, drugs are very, very bad for your wardrobe choices.
Pretty sure that ten years from now, everyone will look back at this photo and feel good about their choices.
A for effort, D for end of school year locker cleanout prospects.
In unrelated news, five nude men were tragically flattened later that night by a logging truck driving through the darkened New England backcountry.
If you're trying to emulate either Andy Bernard or Michael Scott, you need to do some soul searching.
Hey, at least he's not asking for three years prior minimum experience in the field!
You're right, a deadly virus that killed over 5,000 people DOES seem like the perfect way to say "thank God we go to a boring American high school."
If Sean doesn't say yes, she has to return the school mascot costume by noon.
Like this gallery? Then check out 33 of the most embarrassing prom photos of all time and 27 Bulgarian prom photos that prove fashion and Eastern Europe don't mix.