Sorry Russia, you may take the credit for most of Eastern Europe's crazy, but when it comes to formalwear, Bulgaria has you beat. As these hilarious Bulgarian prom pictures show, graduation is the time to throw all questions of taste and appropriateness out the window and climb right into that outfit that probably used to be a napkin. Fashionable people be warned, this is going to be painful: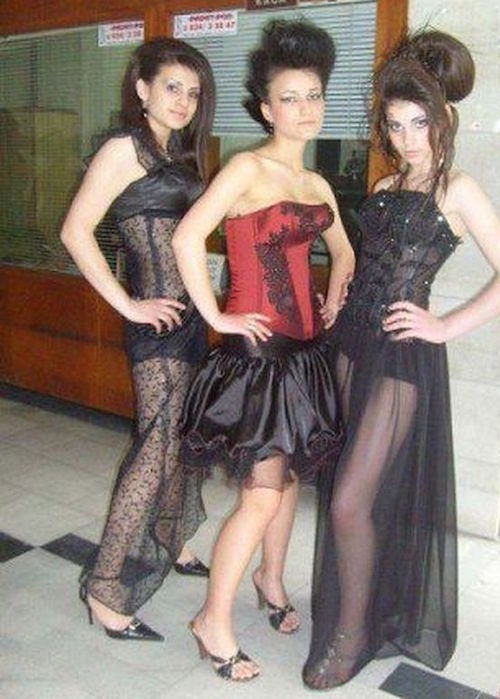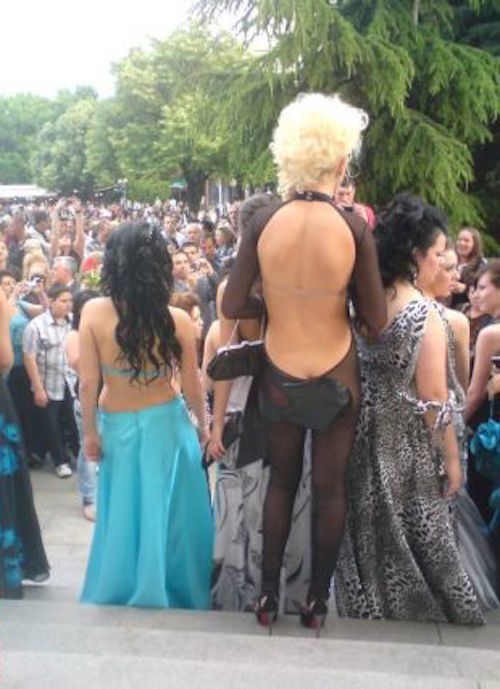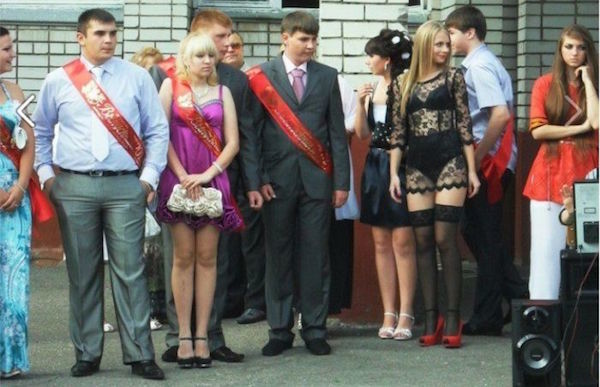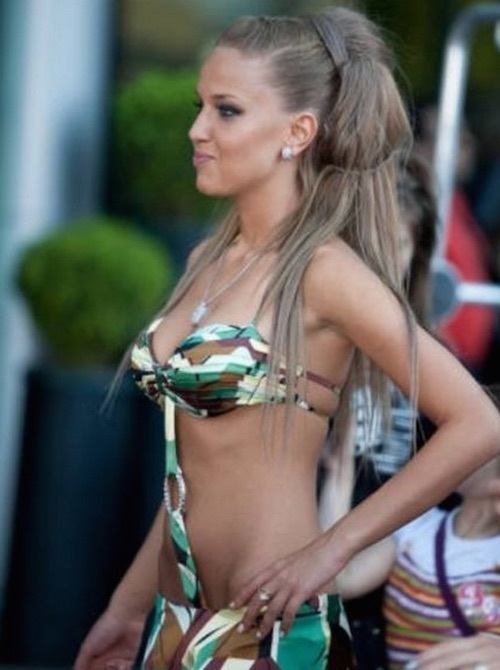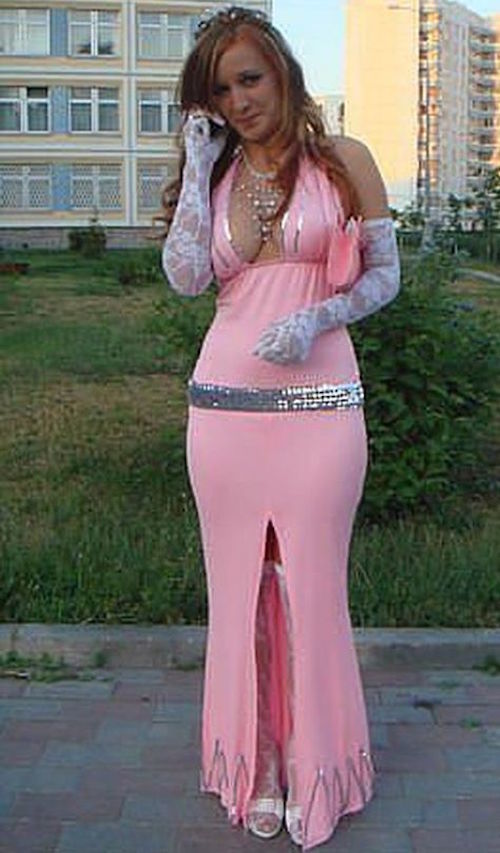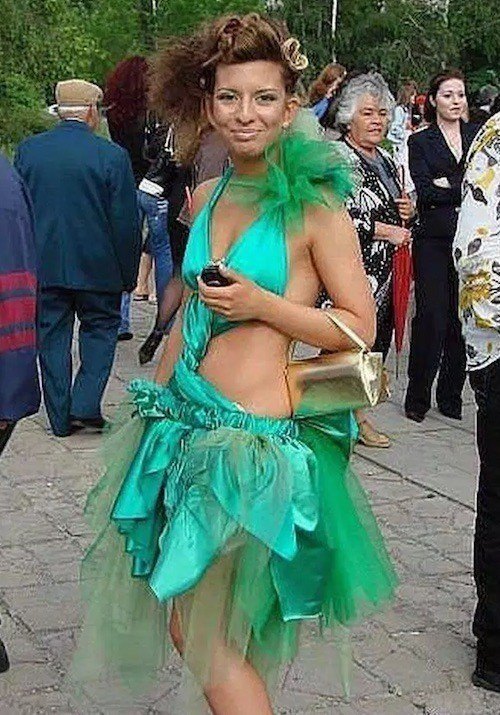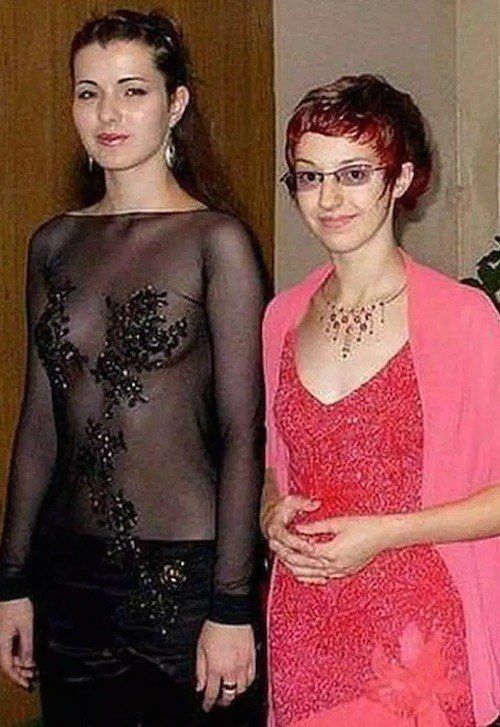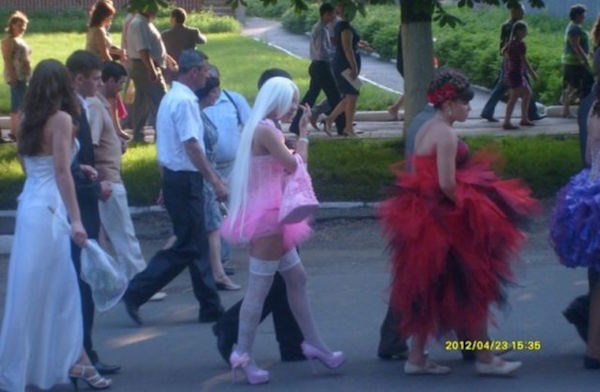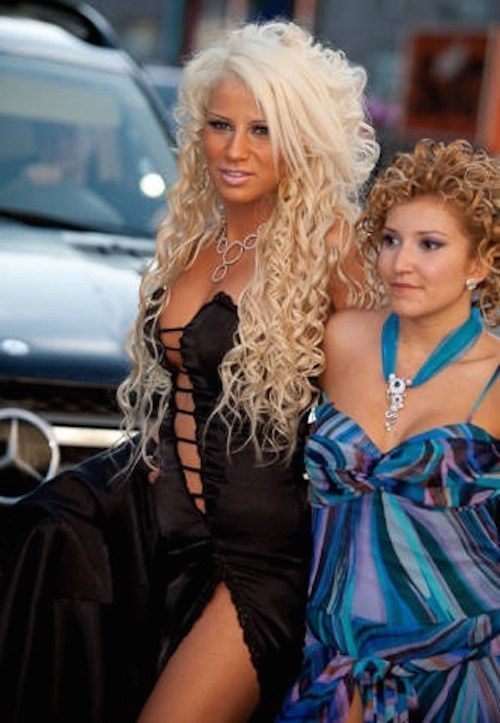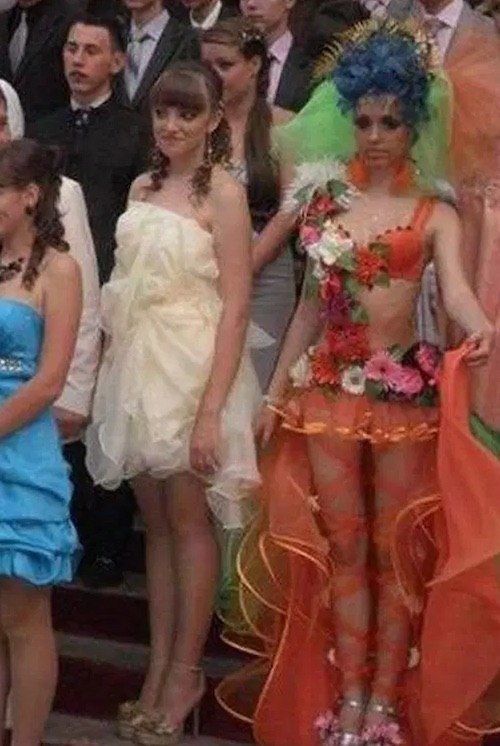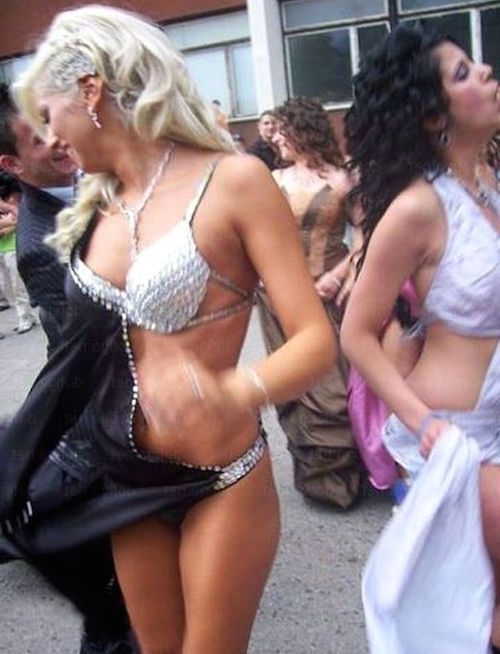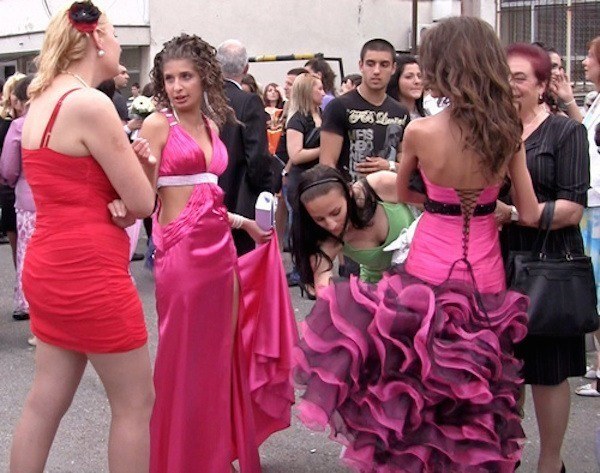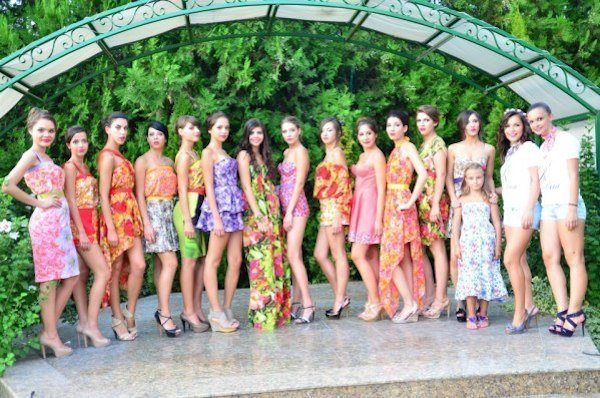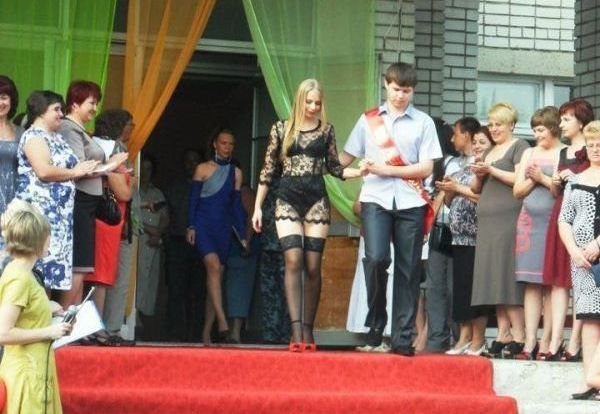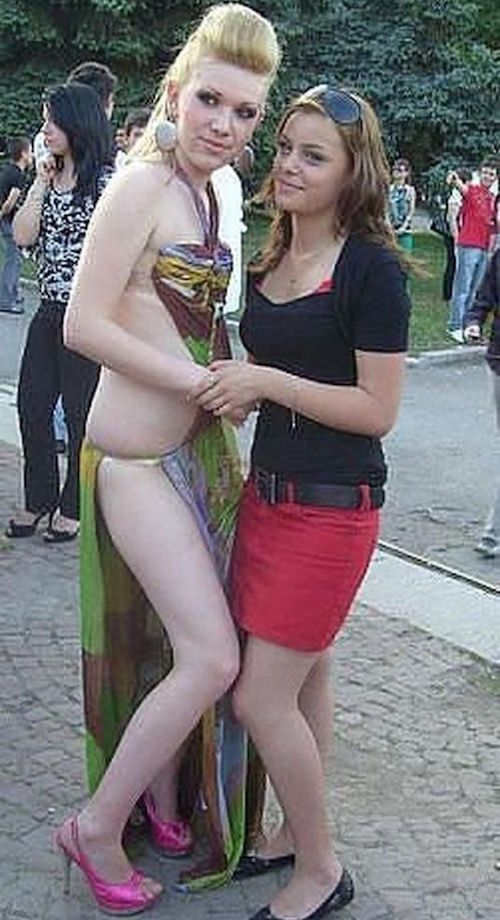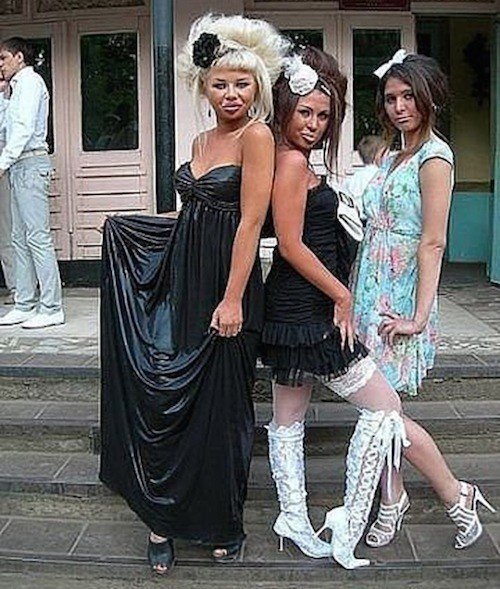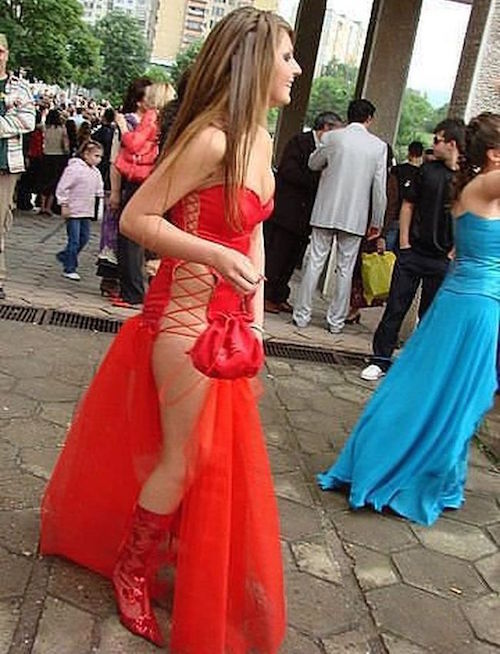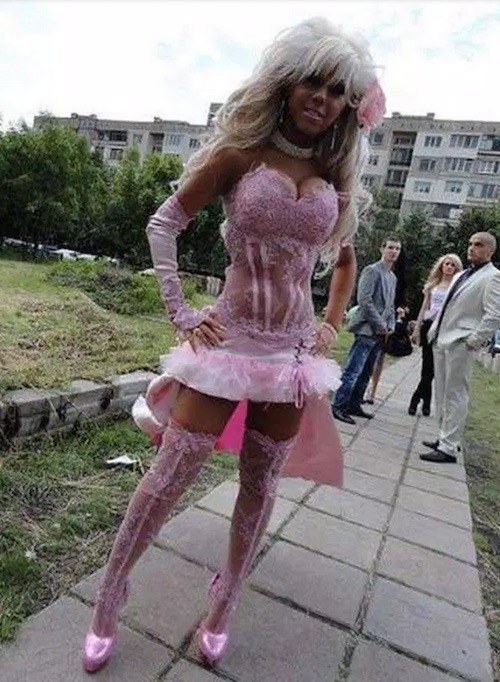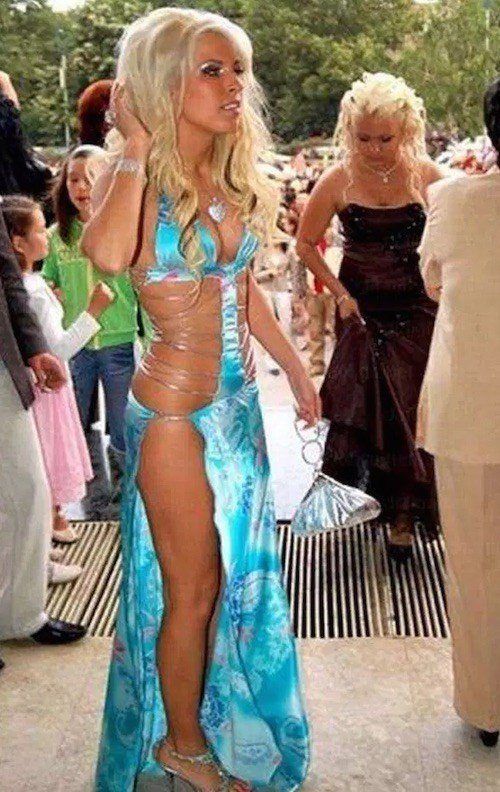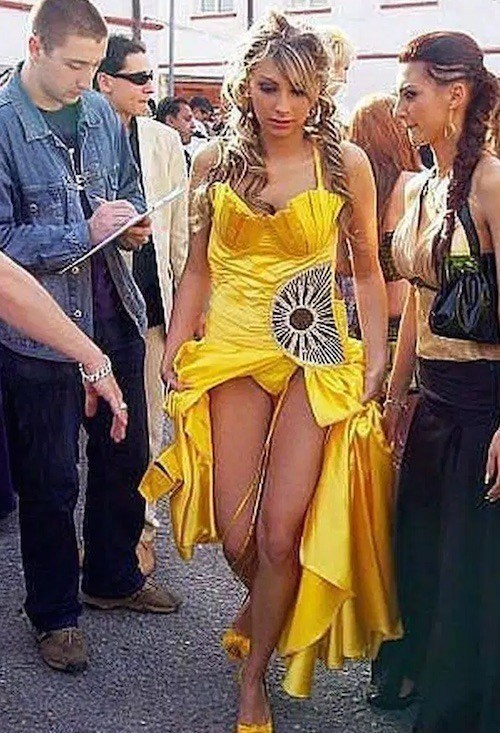 The legs can be explained by an optical illusion: The dresses can be explained by about five pints of apricot brandy.
The most shocking thing about this photo is the discovery that goths actually go to their high school proms in Bulgaria.
You only need to lean back on a subway seat once in that outfit to learn your lesson.
Holy shit, these x-ray specs actually work! Now we can finally put them to good use (seeing if that bone is really broken. Our insurance lapsed months ago).
"Do you think I overdid it?"
This outfit is just ridiculous -- there's clearly no place to hold her ammo, and that's not even the right color scheme for Bulgarian foliage.
If the dress code was "Fish Royalty," then she fricking nailed it.
Thank goodness for the gold bag, this outfit really wasn't tying together properly before that.
In Bulgaria, the woman on the right is the one everyone points at while gasping, "I can't believe she wore that to prom!"
Now that's what we call a fashion disaster! Is that dude on the left really wearing white pants??
My God, will you look at the state of that?! Someone should really fix up that pothole.
That moment when your dates arrive and all you can think about is how much you're craving instant noodles.
It's nice to see that Titania, Queen of the Fairy Folk, had time in her busy schedule to attend.
Even Power Rangers have to go to prom.
That awkward moment when you start turning back into a mermaid in the middle of your prom.
The only time you should see this many ruffles in one place is when you're on a 12-bag-of-chips hangover binge.
If you stare at this photo long enough, you'll see a sailboat!
"I just think it might be a bit too much purple."
*takes scissors to outfit*
"How's this?"
"Perfect!"
TFW you're the only one that showed up to the Halloween party in costume.
If he was any kind of gentleman, he'd offer that sash to her (it goes with her shoes!)
"Of course I'd tell you if you looked silly!" laughed the worst friend in the whole entire world.
Meet the winners of last year's "Undead Snooki" costume contest.
That awkward moment when you go to change into your superhero outfit and realize you forgot to wear your costume under your clothes.
This live action Sailor Moon is terrible.
The seldom-seen WerePoodle in its natural habitat.
If you've got it, flaunt it! "It" being "almost enough material to make a prom dress, but not quite."
Now this is a dress that's going to attract a lot of attention! And bees. Mostly bees.
Thanks to Heavy, Imgur, Bro My God and Bturn for some of the photos in this gallery.
Liked this? Check out the most embarrassing prom photos ever or enjoy 30 completely absurd Russian dating site photos.