By Vladimir Putin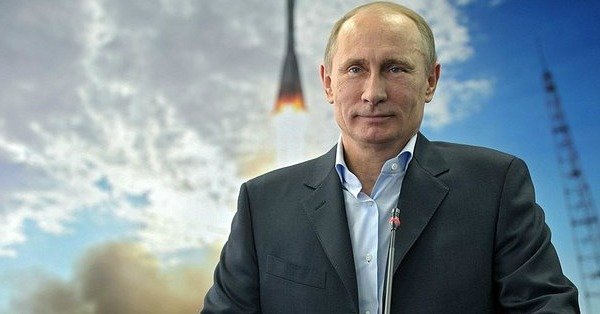 I realize this may perplex many of you. You've probably read about my "annexation" of Ukraine, attempting to "invade" the place for some sort of selfish nonsense like oil, geopolitical strategy, or ego. I understand that when you're a world leader, people assume the worst about your intentions. I try not to take it personally, but it hurts.
It hurts because I'm the person who loves Ukraine the most.
The truth is that nobody appreciates the velvety red-purple of a perfect borscht the way I do. Nobody's heart swells as much as mine during a rousing hopak dance at the Taras Shevechenko National Opera. Nobody else has a separate walk-in closet housing over 1,000 traditional zavolikannia costumes.
I realize this all might come off as unrelatable, but I'm just trying to show you how much the place means to me. If it ever looks like I'm trying to "take over" Ukraine, it's because I'm its biggest fan. Think of it as a hug that lasts forever.
I'm not a selfish guy, which is why I hope you, too, will be so fortunate to visit one of the most magnificent places on earth. If you're ever so lucky, here are the can't-miss spots that have made me fall in love over and over again with its capital, Kiev.
Vasylyna's Borscht Shack
You've probably heard of borscht before, but you haven't had real borchst until you've paid a visit to Vasylyna's. I strongly suggest getting it hot, though the cold is delightful in its own way. It's the only thing to eat after a long day of arresting slanderers of the Russian government.
Kiev Folk Art Museum
This museum is worth it for the tapestries alone. Definitely spring for the audio guide because the history is what makes these so fascinating. You could spend a whole day on textiles alone, but try to make it to the pottery collection if you have time. While you can't buy items from the exhibit, they do have some great replicas in the museum store, which make great gifts. I sent one of these to Obama after we got in a little tiff, and it smoothed everything over.
Club Bochka
For those of you looking to relax after a long day of sightseeing, take a load off at Club Bochka. (It's a little busy, but I'm lucky enough to have a beautiful wife who enjoys dancing as much as me.) The first time I came here, I had just finished incarcerating Pussy Riot and needed a cold drink and good company. All of the cocktails are heavenly, but make sure you try the Horilka Hurricaine. Also, the DJs are wonderful.
Café Donetsk
This place has the best macchiato this side of the Russia-Ukraine border—just what I needed to stay fueled while I tweaked my anti-gay bill. The baristas are super friendly and ridiculously good at foam art. If you stop by on a Friday night, you're in for a treat as it's a mainstay on the indie band circuit. Be sure to check out the art hanging on the walls by local artists.
Independence Square
I'm kind of a workout fiend, so I like to get a jog in each morning before I hit up all the attractions. Unfortunately, it's become a bit of a protest site in recent years, but the architecture is so breath-taking that I can walk right through them without noticing. If you come here June-September, it's great for a romantic stroll at twilight.
Besarabsky Market
A few years ago, I might've called flea market shopping "gay." But after visiting Besarabskiy, I understand the appeal. You'll find some wonderful little gems here at prices you won't find anywhere else. I try to pick up a piece of jewelry here each time.
St. Sophia Bed & Breakfast
Talk about 5-star service for a 3-star price. I've been coming here every summer for the past seven years and it really feels like a home away from home, except the sheets here are way softer. I've slept on 9000 thread count sheets and, still, not of them hold a candle to St. Sophia's. They have some really cool antiques in each room, which you can learn about if you pick up a brochure in the lobby. Anya, the innkeeper, is the sweetest human being on the planet. I can't wait for us to be part of the same country.
If you're escaping the country yourself, check out 6 Easy Steps to Evade the Feds While Looking Chic as Fuck.