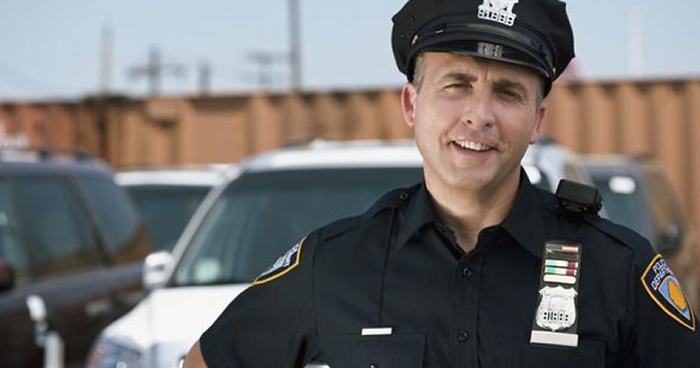 Until recently, Elliot Harvey was a regular guy. His taste for human blood may have separated him slightly from the rest, but for the most part he was an average joe living in a quiet community inside Marion County. But in the past year Harvey finally did some soul searching and found his true calling; "Suddenly my blue period has begun," Said Harvey "It happened to Picasso and now it's happening to me. As soon as I put on that uniform I knew I had found a group where I belonged. Just like when Josef Albers found the Bauhaus, I knew I had found my people: the people of the Marion County Police Force."
Before his new career as a police officer, Harvey had just been a regular murderer. He used to spend his evenings luring prey back to his home and hoping the neighbors didn't hear anything suspicious. Whenever Harvey previously opened fire on an unarmed black man there would have at least been the conversation of him going to prison. Now he goes on paid administrative leave – or, as he calls it, "vacation until Twitter forgets."
When questioned, Harvey said he was happy to make this transition in both his professional and personal life. "I really like that with this new uniform the neighbors actually feel safer with me in the neighborhood – same guy, different outfit!"
Harvey's neighbors expressed similar sentiments, and exclaimed that they were glad to have a such a valuable member of their community on their street rather than the creep that gave them uneasy feelings previously.
"Before when I would commit a terrible murder, I would be forced to hide the evidence" explained Harvey. "Now I just explain that I felt threatened and file a few sheets of paperwork. This system really allows someone like me to flourish. I used to think I'd never fit in anywhere – I have the police department to thank for making me realize that wasn't the case."
At press time Harvey had received word he is nominated for a promotion in the upcoming year.