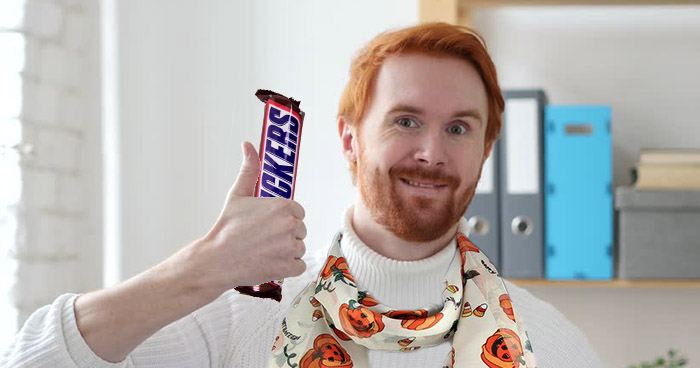 As of early yesterday all reports show that single neighbor, Brad Kingford does plan on gleefully handing out king sized candy bars in the Scranton neighborhood of Willow Tree Landing. The 37-year-old IT specialist with no girlfriend, boyfriend, or family in the area will continue his tradition of making his thoroughly unremarkable home an "un-skippable" destination for all children in a 2 mile radius.
"He just kind of keeps to himself, doesn't really talk to any of us," explained neighbor Kelly Underway. "It just makes me feel uncomfortable ya know… he's so darn happy to see every child, he knows their age and weight…and he always seems to make physical, skin to skin contact as he hands them the King Sized Snickers."
"I like Mr. Kingford,' confessed eight-year-old Jamal Green. "He gives me candy, and asks me if I like candy, and asks me how much candy I can fit in my mouth at once." At press time, Green reiterated that he "Loves the candy" but doesn't appreciate the longing smiles that Brad Kingford seems to only give to trick-or-treaters under the age of thirteen as they walk away from his home.
Sources claim that not only has the Scranton resident spent an exorbitant amount of money on candy bars sized for and marketed to adult truckers, but this year has created a haunted maze inside of his living room. Local Home Depot stock boy Charles Bartol claimed that Kingford asked for, "Enough decorations to scare a child and rope that could withstand 445 pounds of pressure."
Earlier today "Costumes and More" owner Cassie Reynolds confirmed that Kingford was "Looking ahead" and trying on Santa Costumes for the, "Lap Sittings and Cuddles" party he plans on throwing for 2 weeks this December.