If you think you've had a hard day, spare a thought for the average Tokyo salaryman. With a workaholic culture that leaves almost no time for a social life — or, indeed, naps — these put upon office drones grab their sleep wherever they can, whether that be on the subway, on the street, or even in flowerbeds. Here are some of the most insane photos of people in Tokyo sleeping (or in some cases, just plain passed out drunk):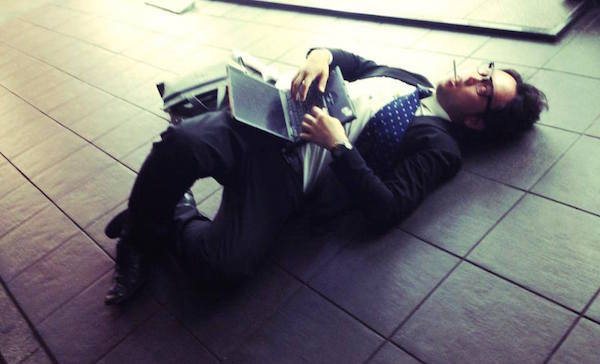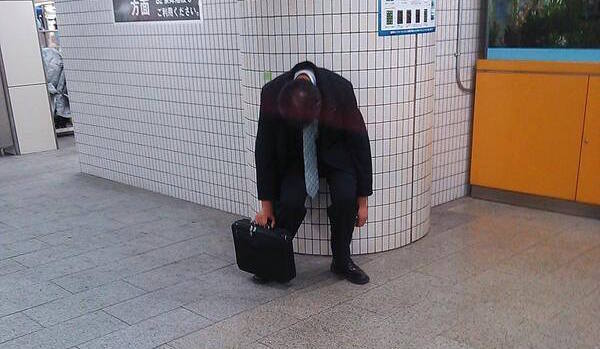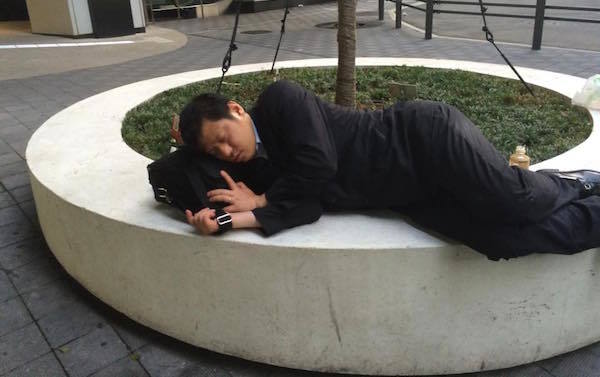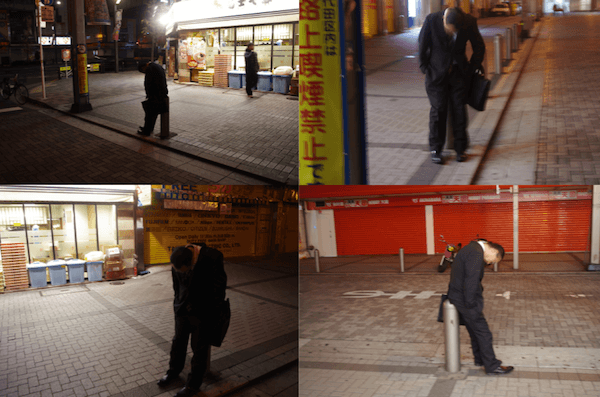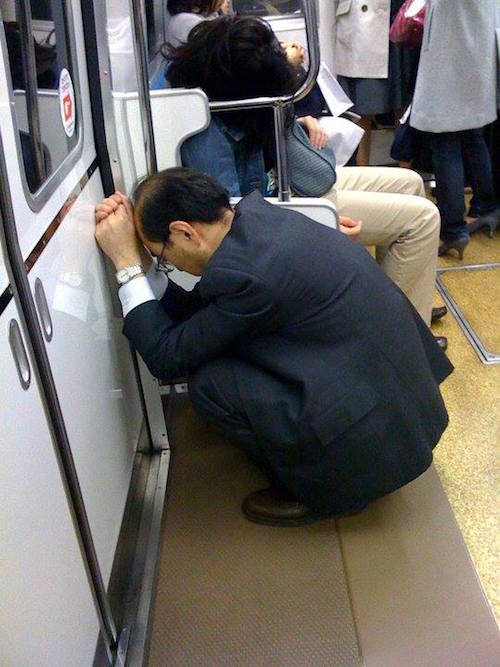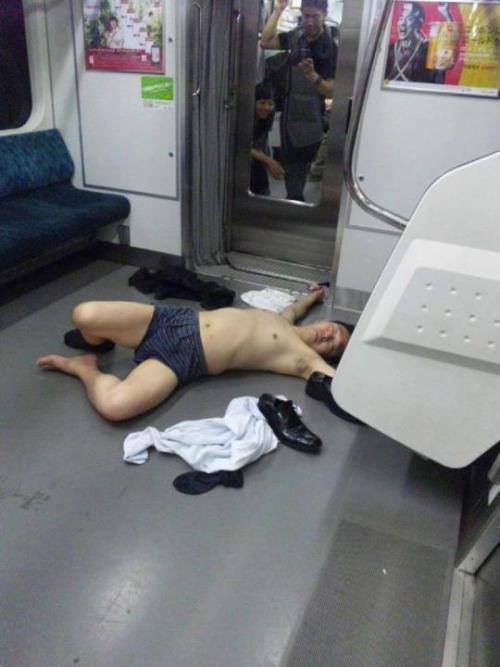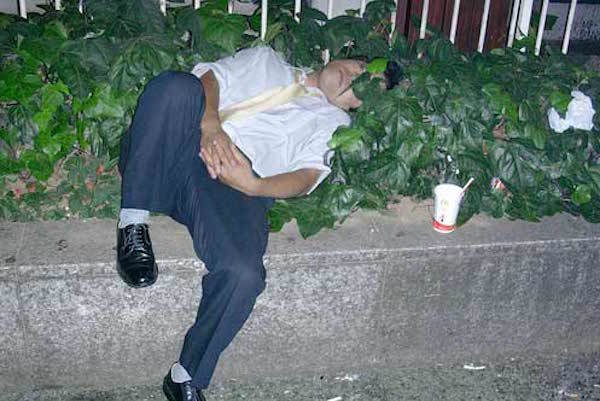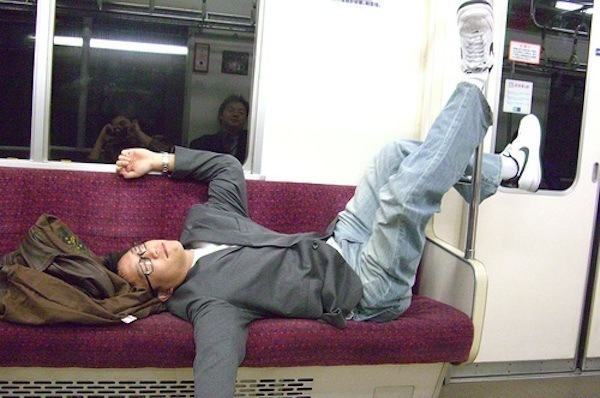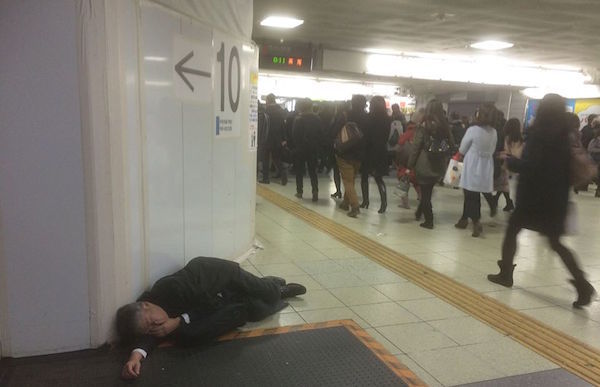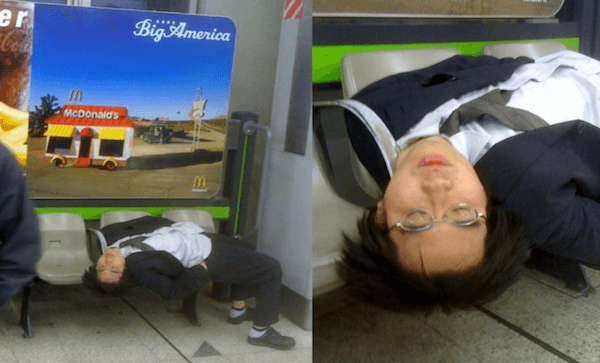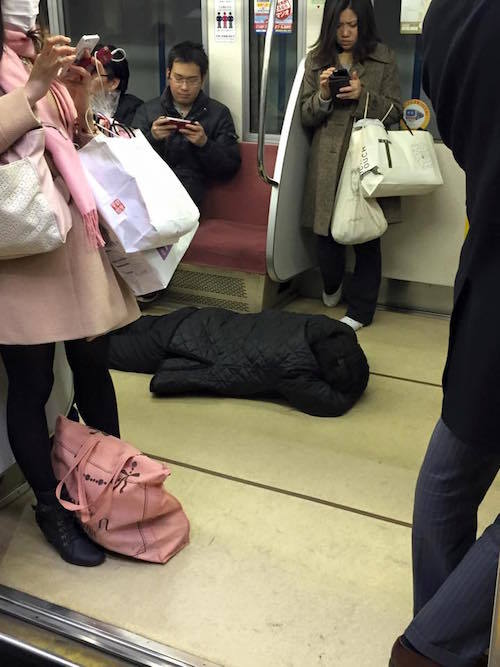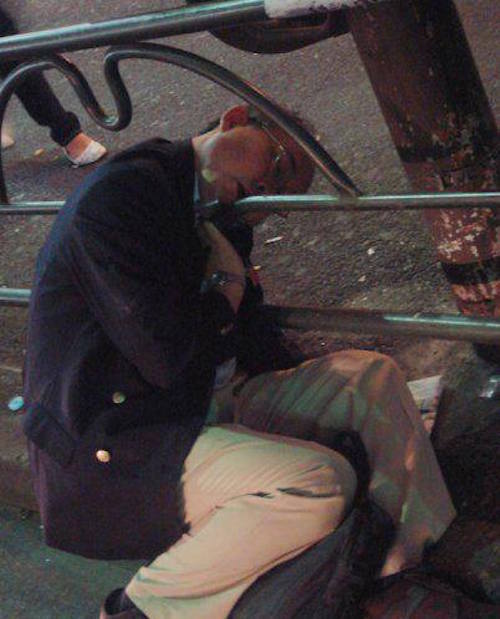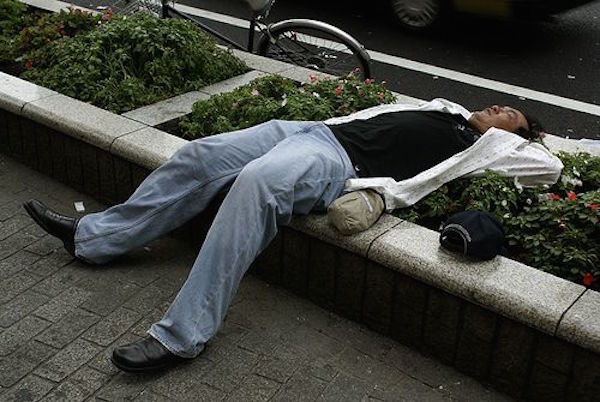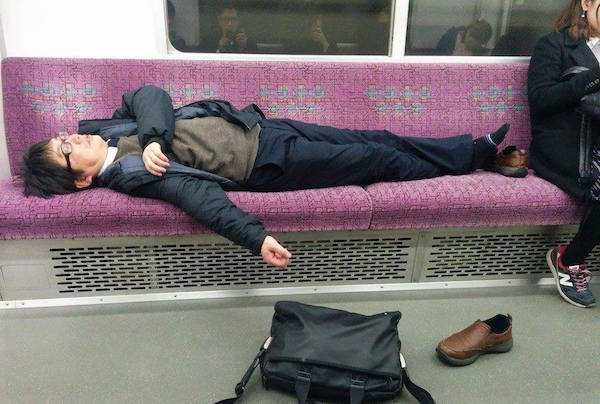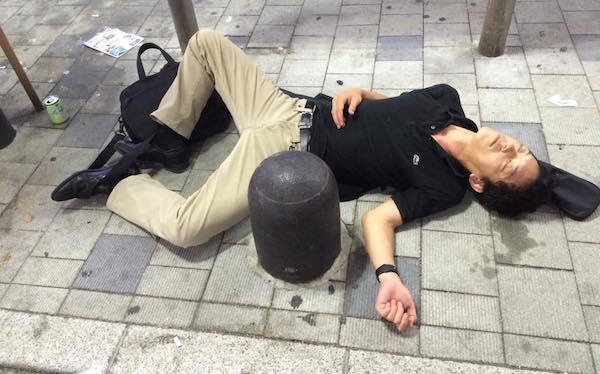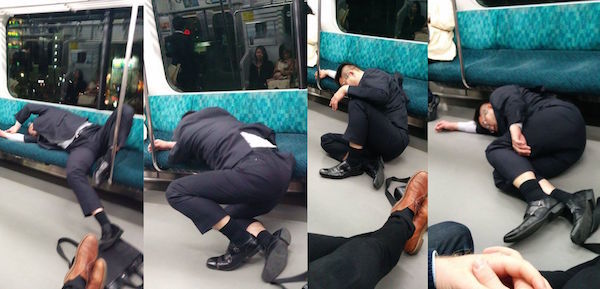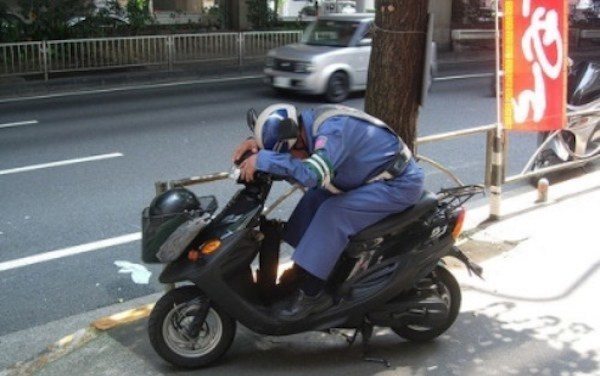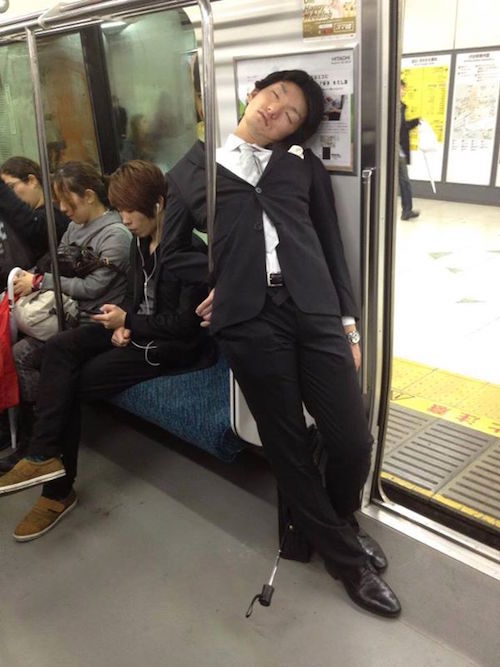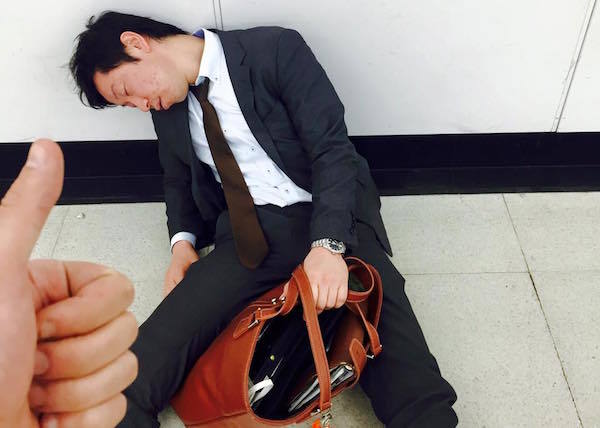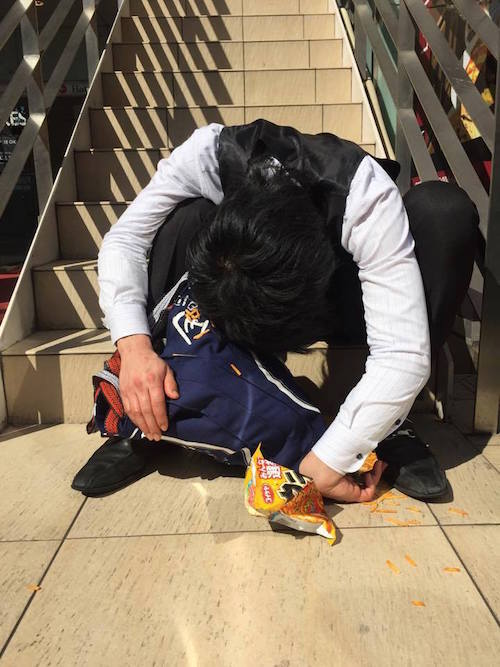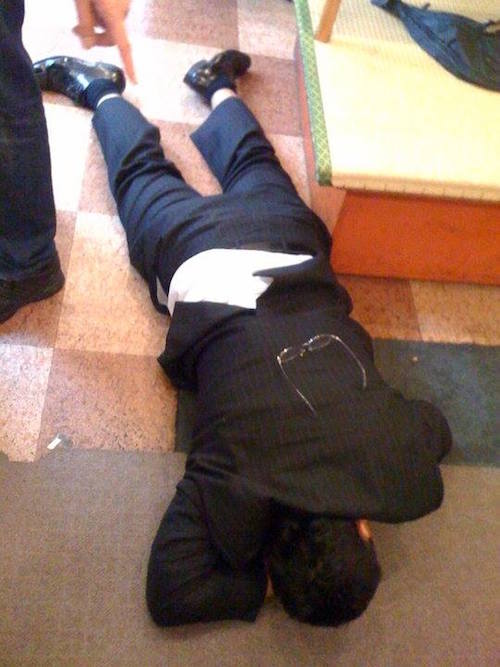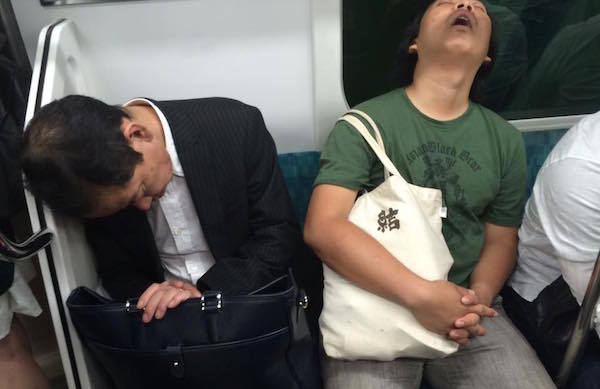 TFW you get an email from your boss at 4:55pm.
Every time someone asks you, "How was your day at work?"
This probably counted as his vacation that year.
"Remember, count to 100, then come looking for me!" said the worst friend in the world as he jumped in a taxi.
This began when she tried to find something in her purse three days ago.
Fun fact: This man has actually been dead for six years.
One can only assume he's praying this train crashes so he can finally have an excuse to take a personal day.
Another successful team building retreat!
And that was when we realized we weren't very good at speed dating.
This is the worst "can you spot the camouflaged animal" quiz we've ever taken.
You can tell this isn't the New York subway because no one's urinated on him yet.
Here we see Katashi Iwate, age 63, Vice President at Sumitomo Mitsui Financial, suddenly remembering the time he accidentally called his fourth grade teacher "mommy."
It's amazing how dated the special effects in The Matrix look these days.
"Spare some change? I just need about $5,000 for my mortgage payment, kid's college tuition, gas, food and bills. Oh, and a new tie."
Even ninjas need to nap on the subway sometimes.
In Tokyo, food comas are an actual literal thing, and account for a 12% loss to the work force each quarter.
...You know what? I'll just go around.
"The snozzberries taste like snozzberries!"
"I'm a little sleepy, but mostly, just fuck your flowerbed."
When you're halfway to work and realize you forgot your phone.
It must be nice to live in a place where you can fall asleep in public and not wake up with dicks drawn all over your face.
"I just feel like maybe I've taken a wrong turn somewhere in my life," thought the soda can.
Having got stuck in the half-lotus position in a yoga class eight years ago, Fumio has continued to try to live a normal life.
"And now I shall mime for you my own birth — in reverse!"
Approximately one hour before a journalist was made to type a "Man Stabbed Through Head With Large Orange Umbrella" headline.
It's kind of like a therapist's couch, except that no one actually listens to you and people who see you there just assume you're crazy. So, wait, exactly like a therapist's couch.
So THAT'S what happened to our pizza.
We'd hate to see this guy's dry cleaning bill (those things are very, very boring).
How YOU do......in.....zzzzzzzz.
Kyou Sato has been collecting rare and vintage gum from the bottom of subway car seats since 1996. He is now the proud owner of over 8,000 different types of gum, and three separate sets of divorce papers.
He's going to feel really silly when he sees this (seriously, who gives a thumbs up these days?)
TFW you open a bag of chips and they just go all over the floor.
Practicing for the Japanese version of the "Stella" scene in "A Streetcar Named Desire."
"Oh, and this is our head of HR, Mr. Hayashi."
When you hear "It's showtime!" for the fourth time that ride.
Well, it's as good a place as any to practice your pelvic floor exercises.
When the zombie apocalypse hits, no one in Tokyo is even going to notice.
Thanks to Facebook, Upshout and Ufunk for some of the images above.
Liked this? See the 30 most hilariously insane public transit passengers of all time, or 39 ridiculous drunk pictures that prove tequila is the devil.