So you've officially run out of excuses to cancel plans and find yourself hanging out with that good friend you've been "meaning to call" for the last four months. Only problem, her fucking kid is there when you show up! Ugh! If the thought of being forced to share time and space with the young child and light of your friend's life has you feeling super bummed, worry not! Here are eight easy ways to merely tolerate your friend's kid – because she can't make you love it, no matter how many times it tells you it loves you.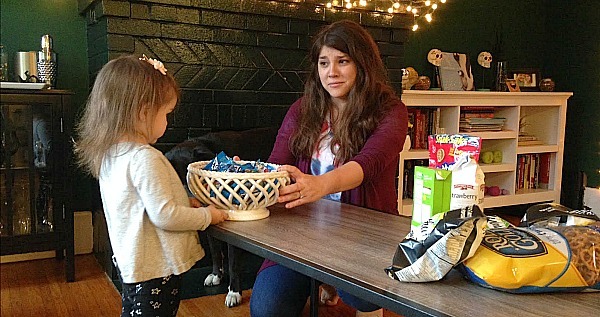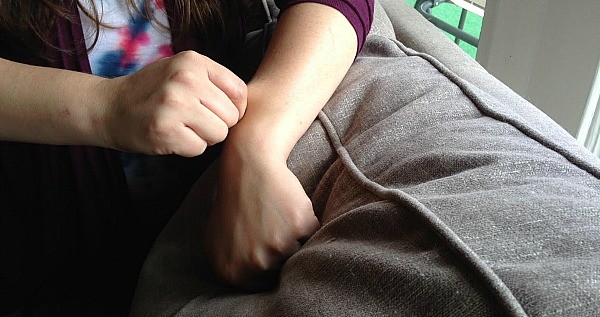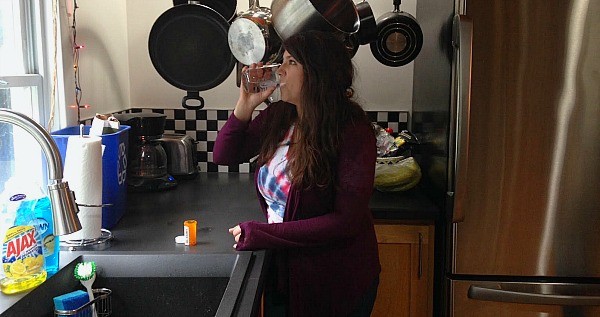 Dangle Some String In Front Of It
In order to merely tolerate your friend's kid, it's important to understand how it thinks. Your friend's kid requires constant stimulation, otherwise it will destroy everything in it's path, including but not limited to: furniture, potted plants, and its parents' ability to even think for a goddamn minute. You can keep your distance by simply distracting it, using anything from a piece of string to a laser pointer! Use any means necessary to avoid giving it the actual love and attention it craves.
Turn "Pretend It's Not Here" Into A "Game"
If there's one thing your friend's kid loves, it's the classic game of "peek-a-boo," which it can think it's playing with you as you attempt to hide from the world and this situation and even your own thoughts; kind of like when you eventually come-to only to find yourself "zoning out" in the bathroom at work, like "2:17?! How long have I been sitting here?" Or something.
Give It Your Food
Your friend's kid is highly competitive, and will do anything for even just one savory morsel of food to help get it through yet another harsh and brutal winter. By sliding your plate of celery sticks and cheddar cheese slices across the coffee table while BEING VERY CAREFUL TO AVOID DIRECT EYE CONTACT, you will assure your position as a member of its pack. You don't have to like it, but why not try to get it to like you? In a few years you might want someone to bitch with about its mom anyway.
Pawn It Off On Someone Or Something Else
Your friend's kid is like a goldfish in several ways, from their ability to retain attention for no more than 3 seconds at a time, to only growing as large as the glass bowl environment they are kept in. You can use the former to your advantage by simply introducing it to someone or something else, such as another child with which to socialize, or the family cat. This cat is notoriously ruthless when you get anywhere near it's stomach, but how else is the kid going to learn? You're doing it a favor, really.
Hide In The Bathroom Until It Falls Asleep
After all the sugar from the M&M's wears off, and the children's Benadryl you slipped into it's yogurt kicks in, your friend's kid will be ready for a nap. Until then, you can safely go hide out in the bathroom and dick around on your phone after going through the medicine cabinet. Just because the "drowsy eyes" sticker is on two of those bottles doesn't mean it's not worth a Google'in, because someone still has to drive her ass home later!
Pretend You Don't Speak English
Or whatever language it speaks. Or whatever language it thinks it's speaking. You could also try pretending you can't hear. Anything short of "just straight up ignoring it" would be fine in this situation. If it works on telemarketers, it should work on your friend's kid.
Inflict Pain On Yourself
Ever have a headache so bad you almost consider hitting your own funny bone, just to redirect the pain somewhere else for a minute? Well carpe diem, dude! This is that moment! A simple pinch or pull of the hair should be enough, but always feel free to go all-in and just break your own nose with that cast iron pan you saw in the kitchen. Think of it as a form of reiki, except instead of being a bunch of bullshit, it's just literal self-harm that's immediately gratifying.
Take A Xanax
This one should help to merely tolerate just about anything. If you left yours at home, don't even worry about it - we can almost 100% guarantee its parent has a stash they'll be willing to let you dip into for the low, low price of $4/milligram.