It's New Year's Eve! You've assembled the perfect squad for a night of fun, and as far as you knew, had a bomb evening ahead of you. Of course, that's not going to pan out for you as your friends spend the next three hours finalizing plans instead of actually ever going anywhere. Here are 11 photos of people actually enjoying themselves on New Year's for you to look at while your worthless pals decide if they should start at the bar, or that party a friend-of-a-friend's friend-of-a-friend is throwing.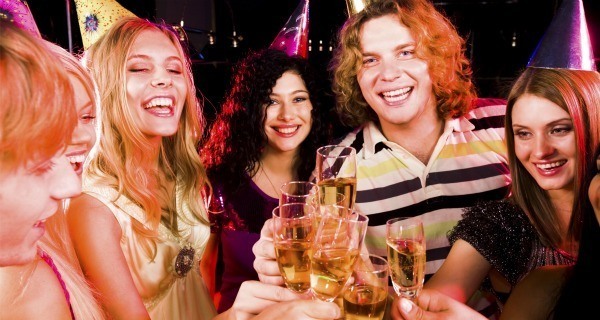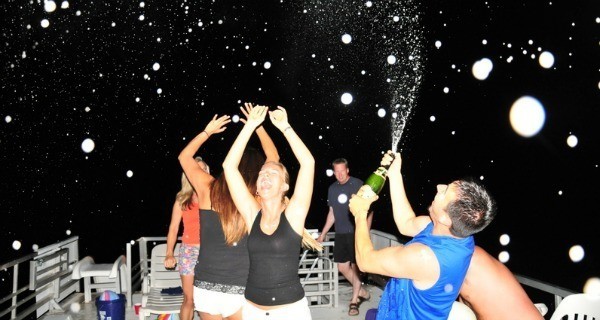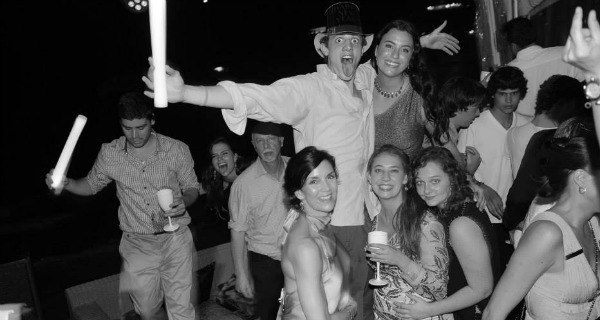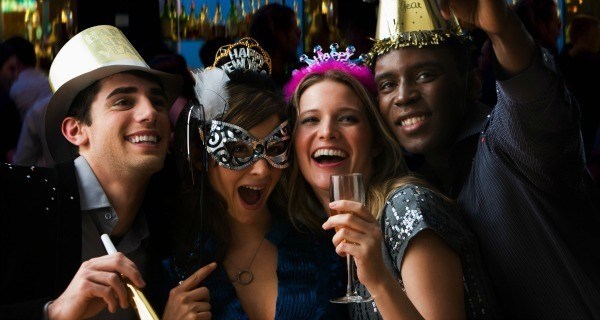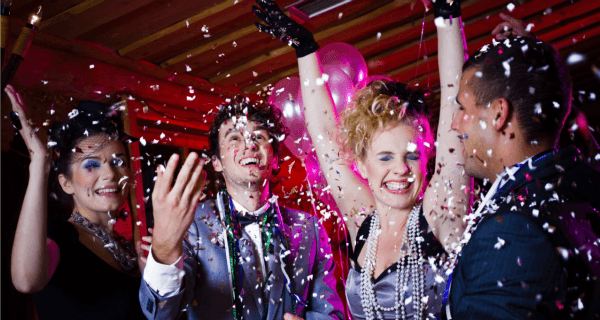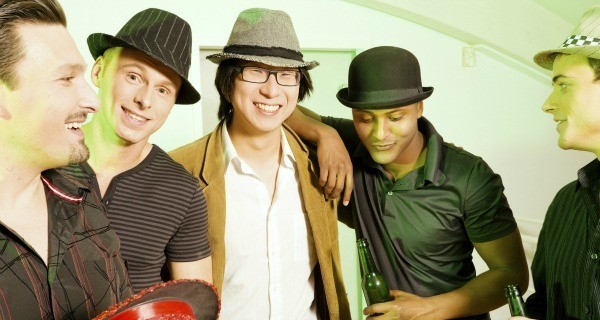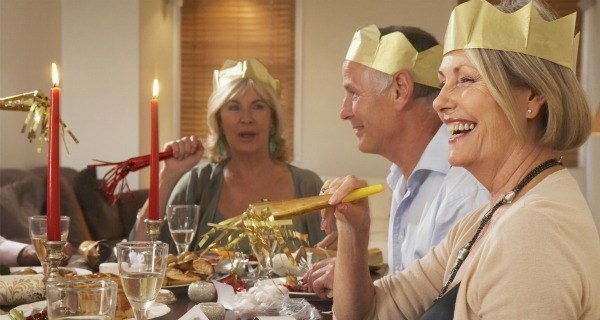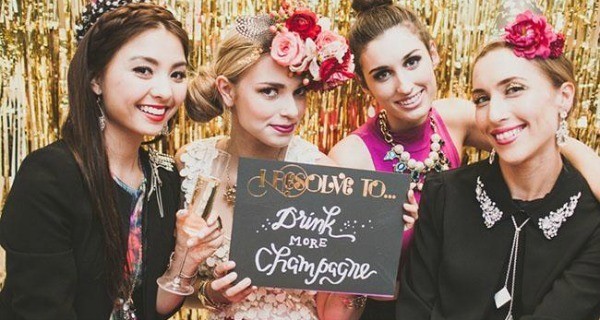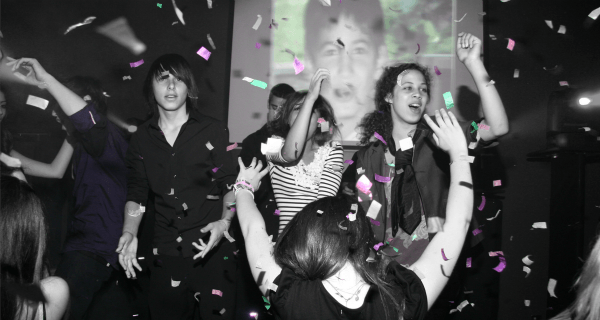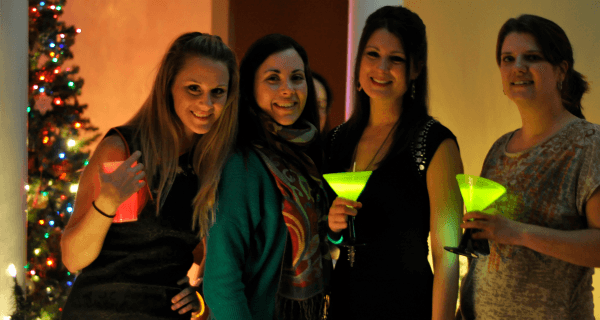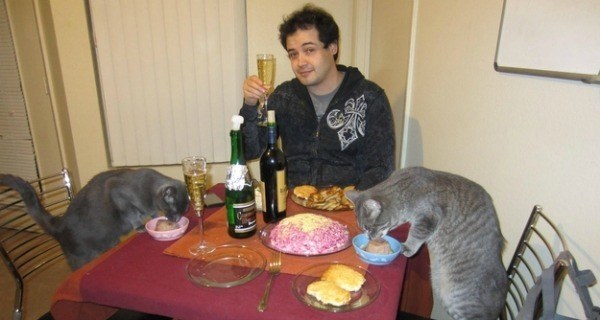 Look at these people! They, unlike you, have chosen a location to spend the night. They even have their drinks by now! You were instructed not to bring wine to Jenna's apartment because "as soon as you get here, we're heading right out." That was two hours ago, and all you've had to drink is half a coconut water from the back of Jenna's terrifying refrigerator. Every time you've offered to run out and grab booze while your friends finish making plans, they assure you they're "actually almost ready to leave." Bull. Shit.
Check out these people! They're dancing in the moonlight under a bottle of bubbly. Meanwhile, your friends are in a heated debate over whether they should go straight to the bar party you all spent $50 buying tickets for, or if you should swing by Alexis' cousin's rooftop party first because Jenna forgot to put Alexis on the FB invite to this pregame, so now she's being overly accommodating. Good thing it's already 10:30.
This family seems like they're having a great time! I bet they left the house no later than 8 PM. I bet they had dinner, and then, feeling in no rush, made their way over to this bar. Your friends, on the other hand, have now finally decided that you're going to Uber to the rooftop party, stay for ONE drink, and then subway to the bar. You should get there before midnight. It's not gonna happen, but at least there's a plan!
Look at these people! They're wearing appropriate clothes for a night out. Jenna and Lydia, on the other hand, are still in pajamas. They were dressed until Kerri texted "what r u wearing?" prompting everyone to revisit the dress v. skirt v. black jeans and a fancy top debate. Right now they're in a standoff because they can't both wear gold sparkle skirts (why? you don't know). Not these people though. These people picked out their clothes in less time than it takes to watch an entire season of Sherlock. Not your friends though. Your friends are the worst.
These people are smiling! Your friends are not smiling. Jenna's cried twice now because you have no idea how much stress she's been under lately and everyone needs to stop pressuring her to get dressed, it's just making things worse. She's doing her best. It's 11.
This literally looks like if Reddit threw a New Year's Eve party. It'd be weird. But it might be fun. More fun than you're having right now. You were supposed to meet your friend Mike at the rooftop party, but now there's no way you're making that so you're waiting for him to meet you at the apartment. Everyone else is in a group chat in an app your iOS doesn't support (wtf is GroupMe?). On the plus side, you've really bonded with Jenna's elderly cat by now.
Remember when you had to spend NYE with your parents junior year of high school because they found out you were going to a "drinking party" and stranded you at home? It was totally horrible, but it really wasn't that bad compared to this. You were in bed by 10. That sounds nice. I wonder if there's still time to make it to your parents' house? Does NJ Transit run this late? You should probably check.
"Drink SOME Champagne" is your own personal motto by now. Alexis is pissed because she knew this was going to happen, but you're just going to Uber straight to the bar. If you call it now, you could make it by midnight. 12:15 at the latest. The girls in this picture look like the MOST horrible, but they are in a place that isn't Jenna's apartment. Maybe you could find them and be their less pretty friend that isn't allowed in photos unless there are more than seven people. That sounds alright.
Pretty sure this is a bar mitzvah and not people ringing in the New Year, but those kids still look like they're having a goddamn blast. You went to bar mitzvahs that were way more fun than the evening you've had so far. Even when Todd Schwarz threw up on your shoe. You got to sing "No Scrubs" on karaoke, so that night was ultimately a win. Unlike tonight. Why are you still in charge of making a playlist on Spotify? Why won't Jenna's bluetooth speakers synch up with your phone? WHY ARE YOU STILL AT THIS GODDAMN APARTMENT.
Look at these bozos with their glowing martinis. At least they remember what it's like to smile, which you can't say for yourself anymore because it's 11:42 and you're just now calling an Uber. Actually two Ubers, because no one wanted to get an XL even though it's going to cost more for two regular cars. But you weren't going to argue at this point. Oh wait, JK, the group is currently deciding they are not down for paying surge pricing. Which Alexis is pointing out wouldn't have been the case if you'd left two hours ago. Thanks Alexis. That's helpful right now.
You got on the subway instead. You officially missed midnight, instead spending it in a tense silence on the C train. You would 100% rather be this guy alone with his cats. At least his cats probably like each other, unlike your friends. Don't worry, I'm sure you'll sort it all out in a friendly discussion when Mike asks what took everyone so long later. You should probably just cab home alone. Happy New Year's!