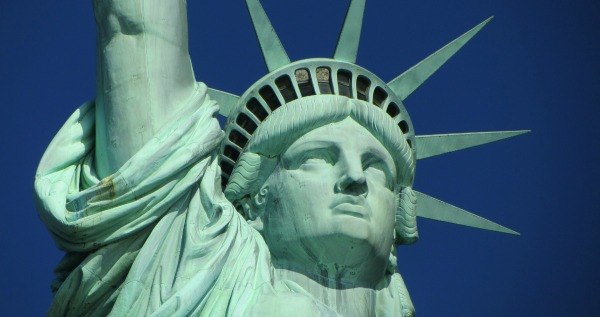 Following up on his unceremonious dismissal of Sally Yates in response to the interim Attorney General's refusal to enforce his recent immigration ban, President Trump sent yet another message by firing the Statue Of Liberty as well.
Leaving no doubt in anyone's mind that those who defy his agenda will not have a place in his administration, Trump decided the stoic symbolism of hope and unity posed a direct threat to his credibility.
This is the latest development in Trump's long-standing policy on solidifying the country's borders, most notably punctuated by his recent controversial immigration ban, which suspends entry into the United States for 90 days by people from Iraq, Syria, Iran, Sudan, Libya, Somalia, and Yemen.
Trump made his opinion on the matter explicitly clear, saying "Anything that gives terrified families running from certain death even the tiniest glimmer of hope and security…that's just not what America stands for."
The firing of the iconic New York landmark is also the latest in a string of dismissals by Trump, which began with that of longtime inauguration announcer Charles Brotman. It would seem that the reality-TV-star-turned-president wishes to continue to capitalize on his famous catchphrase: "You're fired!"
According to unsubstantiated rumors and careless speculation on the part of this reporter, the Trump administration may be planning to use the statue as part of a border wall between the United States and Mexico. At 305 feet, the green behemoth would represent .001% of the wall's total length.
Trump further discussed the decision via a tweet early this morning that read "I told her to get on board or face the consequences and she just stared at me…can't have this type of SAD STATUE representing America. She may be huge, but she's smaller than me."
Lady Liberty, who, with her mountainous silhouette, noble posture, and outstretched torch, has stood as a symbol of aspiration, kindness, and guidance for immigrants since 1886, would not respond to this reporter's request for comment, even when I shouted as loud as I could.
When reached for comment, White House Press Secretary Sean Spicer simply said, "Frederick Douglass definitely agrees with us on this one."